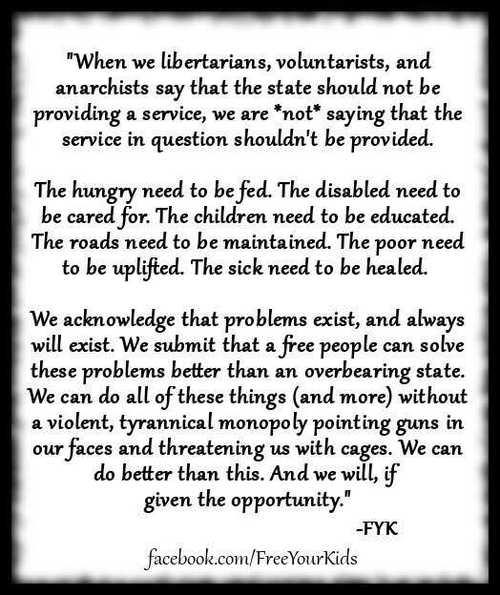 Objectivist Libertarianism is a cold, childish, irrational reflex to Socialism, rather than a Humanitarian Ideology.
It really should be called Objectivist 'Libertine-ism'.
Ayn Rand was a Sophist in every horrible and deluded way.
She would redefine Good words and then pretend her new definition proved these things were Bad! She also re-defined Bad words so that they then became 'Good'
Eg Faith, Altruism, and selfishness.
It takes a while for some people to realise what she is up to.
Many Happily go along with her charade because they are so enthralled with her fantastic claims of being able to discover an atheistic basis for Objective morality…which also creates a sophisticated argument that Bible based ethics… and belief in God are Evil!
It's like an Opiate to them.
How it is that a philosophy which condemns the parable of the Good Samaritan as being evil, and be believed as being the work of Genius defies Credulity!
The Bible has the Explanation.
"And this is the Condemnation: that light is come into the world yet men love darkness rather than light, because their deeds are Evil"
"Professing themselves to be wise, there became fools"
True Libertarianism… the Spirit which motivated the Abolitionists was a caring/ loving spirit which worked to alleviate the suffering and injustice of humanity, not a philosophy of selfishness and Egoism!
How absurd Ayn Rand is!
How sheepish and superstitious are her adherents!
They must Bastardise History.
Rand did not discover an atheistic foundation for Objective morality.
Objectivists are not even Idealists. They are pragmatists.
She is a blind leader of the blind and both shall fall into the ditch.
Read more about The Failure of Objectivist Libertarianism Here:
Read Why Objectivists Hated Ron Paul and undermined his Libertarian Campaign for President.
Grasp why they allowed their AntiChrist hatred to overide their love of liberty and juscice Here: