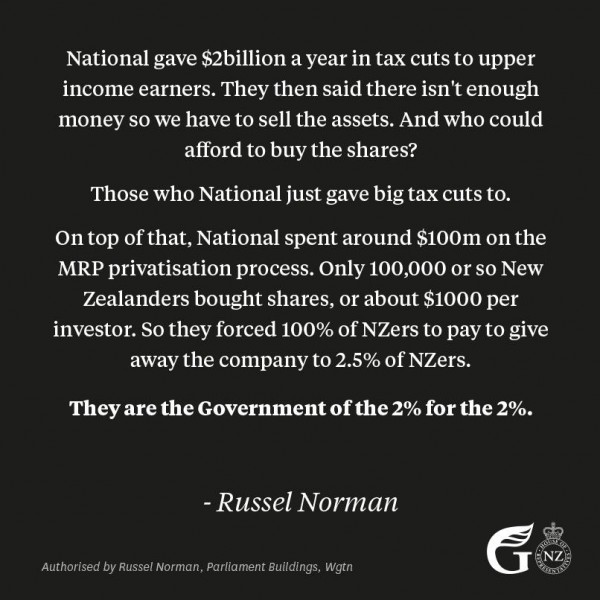 So, in other words …
National didn't force upper income earners to pay $2billion extra a year in tax. They then said there isn't enough money for our welfare programs for low income earners so we have to sell the assets. But who could afford to buy shares?
Those whom National didn't force to pay an extra $2billion.
On top of that, National spent around $100m on the MRP privatisation process. As many as 100,000
or so New Zealanders bought shares, or about $1000 per investor. So they didn't give a one-off tax rebate of $22.50 per NZer and sold the company to 2.25% of NZers instead.
The National government bungled the asset sales but at least they're not communists.