The adage says that there is no such thing as bad publicity. If you hadn't heard of Colin Craig's Conservative Party (CCCP) a week ago, you have by now.
Talking heads are touting the Conservative Party as the post-2014 replacement for ACT as National's coalition partner. History will remember ACT as sadly schizoid, consisting of two factions, a conservative faction (e.g., Muriel Newman, John Banks) and a libertarian faction (e.g., Heather Roy, Rodney Hide, Don Brash), one faction being in ascendancy at one time, and the other faction being in ascendancy at another.
So, I thought I'd briefly consider the Conservative party from these two perspectives, a conservative perspective (this post) and a libertarian perspective (next post).
Check out the Conservative Party's founding principles. Here they are, in short form (below) and long form.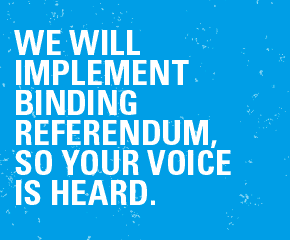 The Conservative Party has the following beliefs:

The rule of law and government by democratic process including [binding] citizens initiated referenda
Responsible, accountable, and limited government
Careful stewardship of natural and financial resources
That government must protect life, freedom and property
Equal rights and privilege[s]
The freedom of the individual
The responsibility of the individual
There's nothing objectionable here—indeed, as stated these principle are more libertarian than ACT's founding principles and echo the libertarian mantra of individual freedom and personal responsibility—but for one thing, viz., binding citizens initiated referenda.
The idea of binding citizens initiated referenda is a populist one. It's been promoted in the recent past by populist (although not necessarily popular) parties such as the Direct Democracy Party, the OURNZ Party, and the NZ First Party.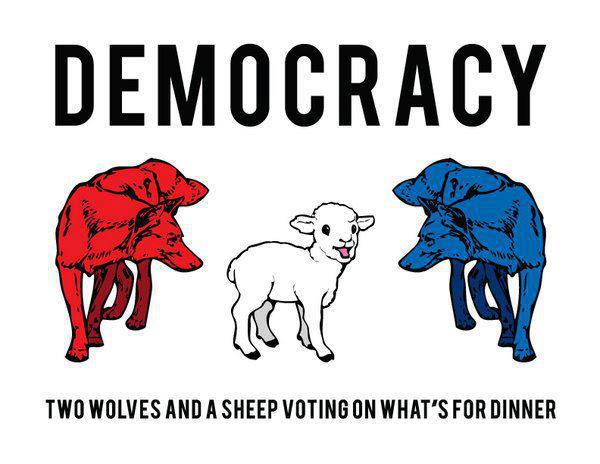 It has been said that democracy is the worst form of government except all those other forms that have been tried from time to time. But democracy plus binding citizens initiated referenda is even worse. It's like two wolves and a sheep deciding what to have for lunch. Except that if the wolves win the referendum vote, a good government cannot simply ignore them. Popularity must trump principle. And this is inimical for the CCCP's credibility as a conservative party.
One of the principles of the Conservative Party (see above) is that government must protect life, freedom and property. But the Conservative Party would put our property, our freedoms and our very lives at the mercy of citizens initiated referenda!
Would you vote for the Conservative Party on a single issue, viz., abortion? David Farrar asked Colin Craig, Would Colin Craig vote for abortion on demand if a majority of the electorate backed it? Colin Craig replied
A challenging situation could arise if a Conservative Party candidate is elected as the MP for an electorate. He is then being sent to parliament to represent an electorate (not a party). I do believe that an MP is required to faithfully represent those who sent him even if he does not agree with them. A simple servant-master situation.

If the electorate required the MP to vote in a way that was against his conscience (and "yes" abortion on demand is against mine), he has in my view the following options:

To vote as directed by the electorate (against his own conscience)
To abstain on the issue
To go back to the electorate and negotiate with them. If there is an impasse then to offer his resignation.
To ignore the electorate and vote as he pleases

The first and last options (1 & 4) I believe to be incorrect choices. The first, because it breaches conscience, and the last because it usurps the servant role of the representative (it would be unfaithful to those who sent him). This leaves only 2 & 3 as options in my view. Personally I would elect the third option.

To close then, "no" I would not vote for "abortion on demand" but I would recognise that as an electorate MP this might require my resignation. If so then I would be pleased to stand aside so that a representative who was "more in tune" with the electorate could take my place.
Farrar describes this as "a thoughtful nuanced response." I think that "show stopper" is more accurate. Colin Craig prioritises the will of the majority over the life of the unborn child. A simple case of the people's wishes being done and that my friend is democracy.