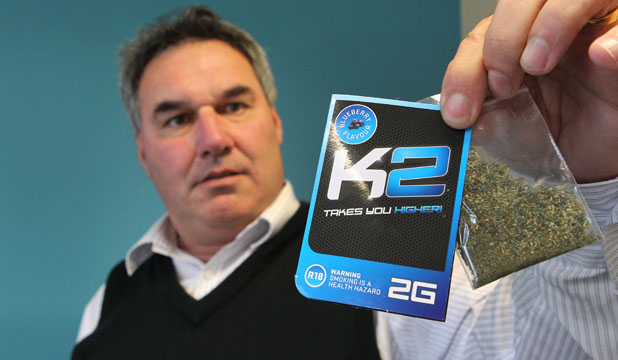 This is an update to the lists here and here of synthetic cannabinoids banned by Peter Dunne.
Banned as from 9 May 2013
BB-22 1-(cyclohexylmethyl)-8-quinolinyl ester-1H-indole-3-carboxylic acid
5F-AKB48 or APINACA 5-fluoropentyl analog or 5F-APINACA N-((3s,5s,7s)-adamantan-1-yl)-1-(5-fluoropentyl)-1H-indazole-3-carboxamide
This is another blow to the industry and one of many we have delivered – but I fully acknowledge it is more of the cat-and-mouse game until we can deliver the killer punch in August when the Psychoactive Substances Bill will become law
said Peter Dunne when he banned BB-22 and 5F-AKB48 last month.
But take a look at the trend here. There were 20 synthetic cannabinoids banned in 2011, 11 banned in 2012 and, so far this year, just 2.
I think the cat is getting tired.
And the industry is in very good health, despite having had to suffer the slings and arrows of outrageous prohibitions. Tonight on Cuba Street, Wellington, I counted 9 synthetic cannabinoid products, in 2 different stores, probably containing 3 or 4 different synthetic cannabinoids. (And that's not even to mention the flourishing herbal cannabis industry.)
I think the mouse won this cat-and-mouse game a long time ago.