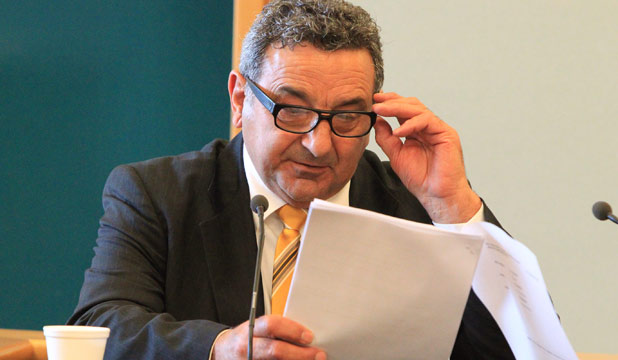 David Bain supporter Joe Karam experienced "the worst four years of his life" as his reputation was "laid siege to" by the authors of the Justice For Robin Bain website, Karam's lawyer says.

Karam is suing Kent Parker and Vic Purkiss in the High Court in Auckland for their branding of him as "a liar, fraudster, crook and scoundrel" in the wake of Bain's retrial for the 1994 murder of his family.

Bain, supported by Karam, was found not guilty.

Karam's lawyer, Michael Reed, QC, told Justice Patricia Courtney that Parker, a website developer from Havelock North, controlled the Counterspin website where statements defamatory of Karam had appeared.

Purkiss, who has not turned up today to defend the court action, was responsible for defamatory comments on social media, Reed said.

Reed said the media had picked up on the men's campaign and made matters worse by "giving their soapbox an air of legitimacy".

"Without question it has been the worst four years of Mr Karam's life."
Worst four years of Joe Karam's life? I don't believe it.
Reed said what was "masquerading as Justice For Robin Bain was nothing but spite for Joe Karam".

It was a "most egregious, spiteful and vindictive campaign of defamation against [Karam]" to which Parker and Purkiss "cannot mount any tenable defence".
I'm a member of the Facebook group(s) Justice For Robin Bain.
I'm not a member out of spite for Joe Karam. I'm a member because I seek Justice For Robin Bain.
I resent Reed's comments. Who's defaming who?
Reed said the defendants claimed Karam's support of Bain was "purely cynical, his interest pecuniary".

They likened Karam to the Nazis and North Korea, and labelled him "a tyrant, a pimp and someone who aided and abetted a murderer".
Karam's been running a trial by media that has found Robin Bain guilty of the Bain murders. But Robin Bain has never stood trial. There isn't any evidence that he committed the murders. He is not guilty.
In view of this, it's no wonder that people would speculate as to Karam's motives in aiding and abetting David Bain. Karam needs to harden up.
Purely cynical, his interest pecuniary? One shouldn't speculate as to people's motives. But Karam is also no stranger to such speculation. He presents hearsay as fact when it comes to Robin Bain's supposed motive. Covering up his incest with his daughter Laniet? Could be. It could also be that David Bain's motive was covering up incest with his sister Laniet. But it's all hearsay.
My own view is that Karam has been fooled by a homicidal psychopath.
The forensic evidence points overwhelmingly to David's guilt.