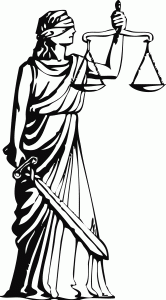 Romans 13:4
For the one in authority is God's servant for your good. But if you do wrong, be afraid, for rulers do not bear the sword for no reason. They are God's servants, agents of wrath to bring punishment on the wrongdoer.
Governments that serve God well should be agents of wrath that bring punishment on wrongdoers.
Christians should be supporting/advocating government punishment of wrongdoers. As I write this I think this doctrine is too obvious to mention and uncontentious… but I have seen that some Christians think justice has been replaced with "not judging", forgiveness and mercy. And many people think the purpose of a justice system should be to rehabilitate and/or protect citizens.
Mercy and forgiveness have their place but these are, I believe, an individual's prerogative – in the same way that generosity is an individuals prerogative. It is not virtuous when the state gives away people's money against their wishes and neither is it virtuous when the state gives lenient punishments against a victim's wishes. (Mercy, forgiveness and generosity by proxy are counterfeit virtues.)
Significant disagreements amongst Christians occur when we consider which wrongdoings should be punished. Wrongdoings can be classified as against God (e.g. worshipping other gods, disobedience), against self (e.g. drunkenness, greed, laziness, pride) or against others (e.g. murder, theft, assault).
Wrongdoings against God or self are nobody else's business – those wrongdoings are between that person and God – as Paul said "Who am I to judge another man's servant?"
The reason rulers bear the sword is to punish wrongdoers – specifically those who do wrongs against others.
(I thought I was finished… but I guess I'd better add that all punishments should be just i.e. they must not be disproportionate to the wrongdoing… eye for an eye, tooth for tooth, yadda yadda.)