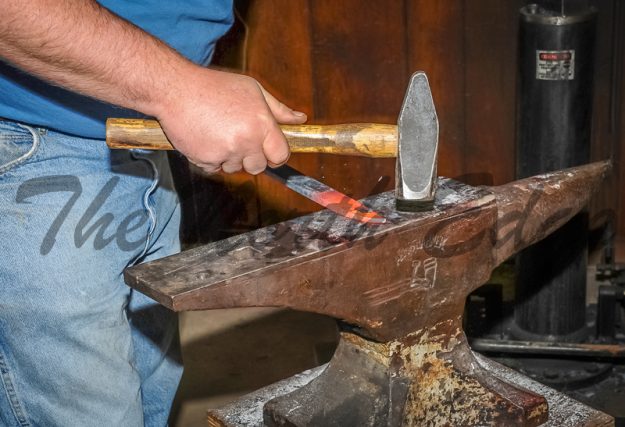 Hello.
My name is Tim and I am a Junk-a-hollic.
Lately I have fallen victim to Bad Company that is feeding my addiction to other peoples cast-offs, and I think I need counselling.
The Bad Company I refer to is a facebook group called 'Knife Making From Re-purposed / Recycled Steel' and it if filled with Superb craftsman who make razor sharp works of fine art from just about anything… which combines two of my shameful addictions… assimilating Junk under the excuse that I'll put it all to good use…. with my fetish for High quality Blades.
This page has altered the chemistry in my brain so that now I see knives and components hiding everywhere… 'inside even such mundane things as a tangle of old coloured load strapping (I envision myself Laminating short lengths of various colours with Epoxy …. a home made 'Micarta' from which to craft Knife handles)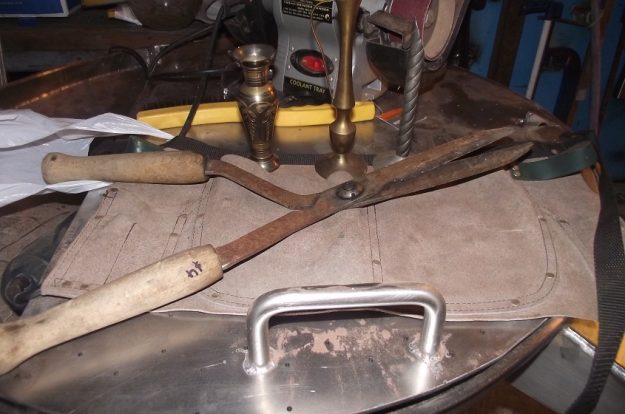 Above is a collection of 'treasure' I have just purchased from the local Dump Shop.
I am a good engineer yet not very skilled in the arty farty department yet looking at those small brass 'vases'… I imaging I can modify them into far more 'trendy' handles for my knives than I could possibly make myself.
The Old Chippy Apron will be turned into sheiths for the two knifes I am currently making… and those heavy shears will be cut up… welded… and turned into Zombie killers that Crocodile Dundee himself would endorse.
🙂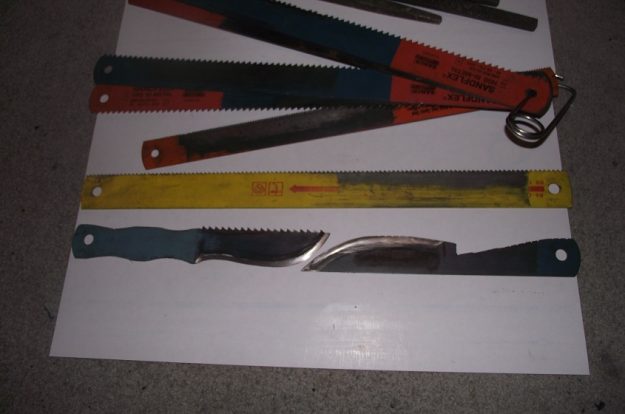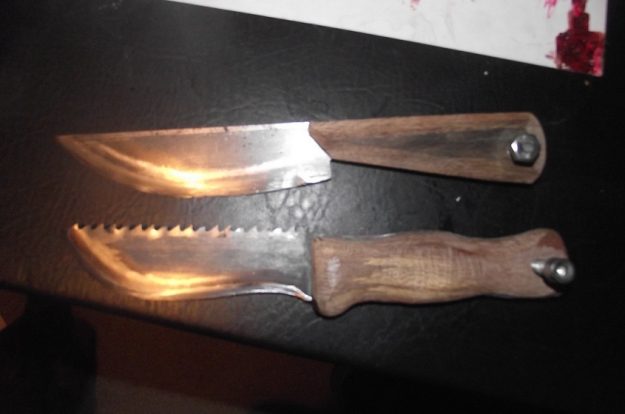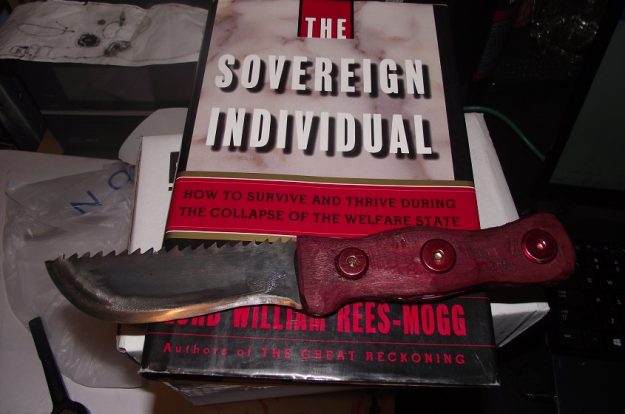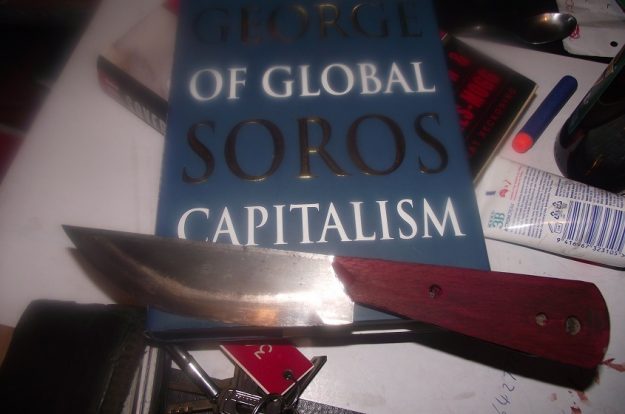 A progression of my tinkering… still in the process.
I have busted out my small Belt Linisher and Old power hacksaw blades and returned to a hobby I enjoyed as a youth.
Though I am a professional Engineer by trade, my Knives are of the poorest… most amateur quality compared to the Masterpieces displayed hourly on this page… yet I am determined to work towards achieving greatness myself…. so inspirational and Generous with 'Trade secrets' and advice and encouragement to be found there.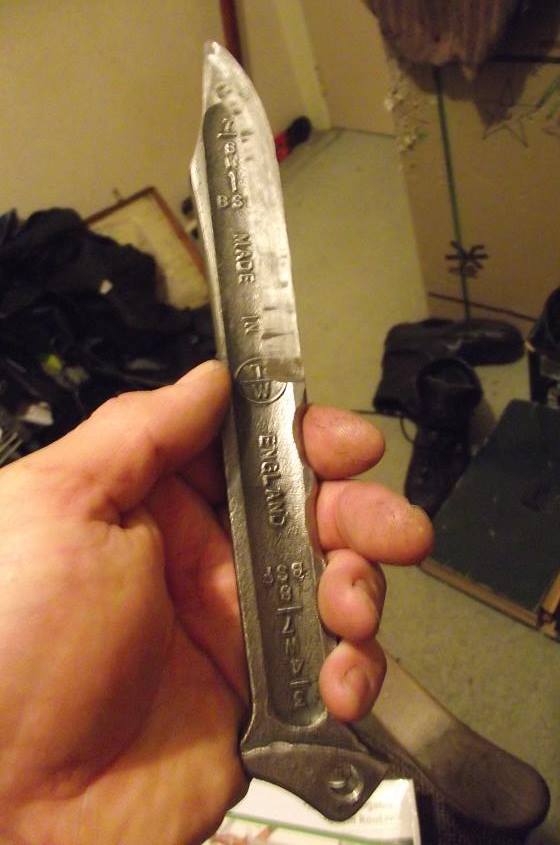 A knife I made from an old spanner.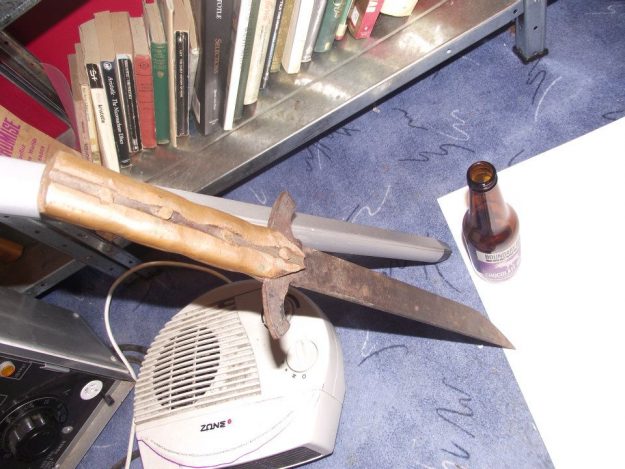 A copper handled short sword I made over 20 years ago.


Peter Bain made these from Mack Truck Chassis rail and 'Mack Agate'… (Waste from painting Mac Trucks!)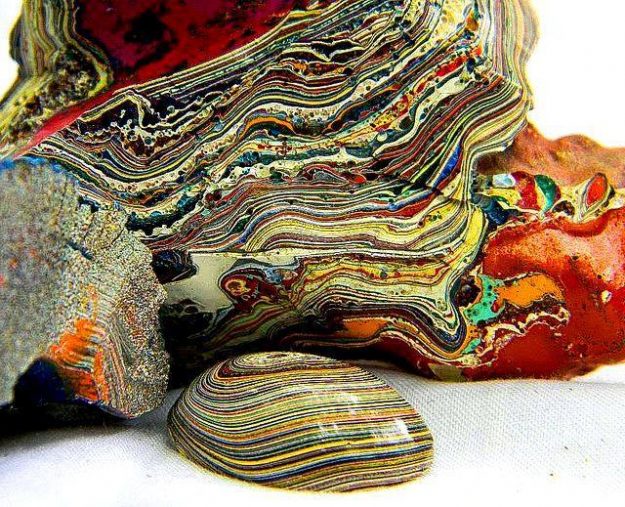 A picture of 'Detroit Agate'… Waste paint from Car manufacturing…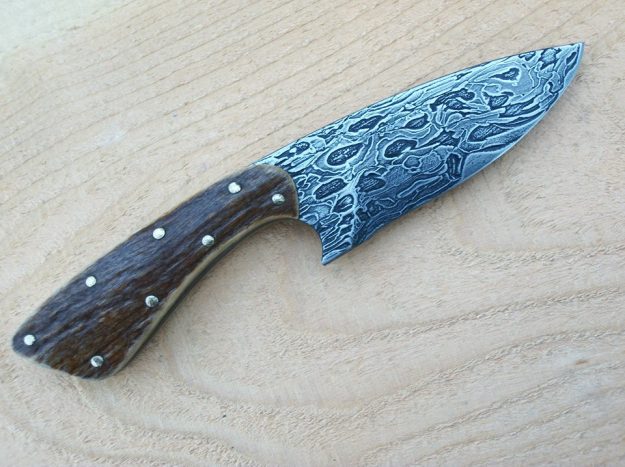 (I will add maker details as soon as I can.
I dont have a forge (yet) so that limits the scope of my knife making… I turn Green with envy at the sight of so many absolute works of genius… that emerge from the flames.
Old Mill Saw Blades, Files, hammer heads, railway spikes, leaf springs,… Damascus Steel is forged from chains, cables… It's all treasure to the Knife maker.
I cant afford to Buy any of them myself… yet anyone looking for a unique knife could do no better than look on this page to find one.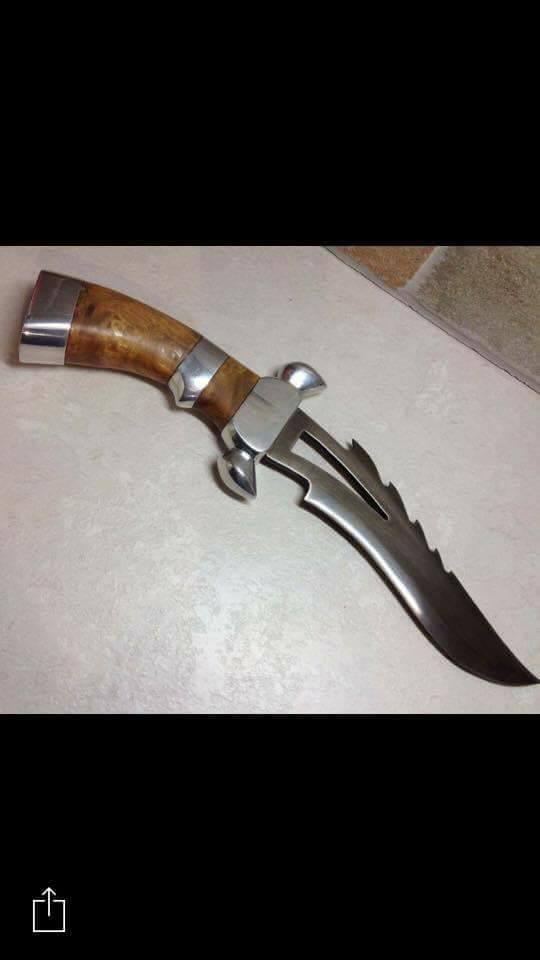 (I will add maker details as soon as I get them)
There is little hope for my recovery…. you actually have to want to change… maybe some other vise ridden Facebook page will pop up and divert my attention elsewhere…. yet I doubt it.
So Heed my warning!
Take care how you facebook!
It can Ruin your life! 🙂
Tim Wikiriwhi.
Junk Addict.
My Knife collection >here< And... Knife Makers Code of Ethics: Terms and Conditions of Gift or Sale… "This Blade will never be raise in Aggression or Inhumanity" Tim Wikirwhi.


An example of the Craftsmanship that is on display on 'Knife Making From Re-purposed / Recycled Steel'.
I regret at this moment not being able to credit its Maker, yet shall do so when such information comes to hand