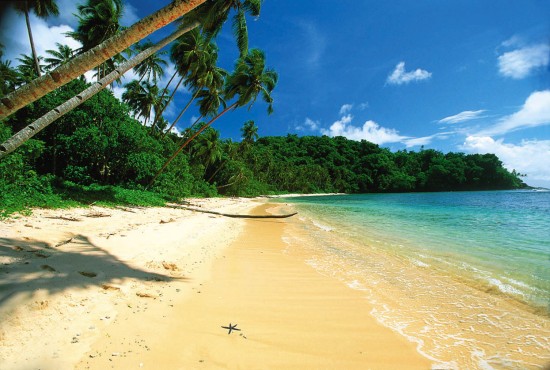 There's an entry under 'Theft' in Ian Heydon's Samoa A-Z.
It is wise not to leave valuables or even items of clothing unattended on a beach or in a fale. Samoans can have a different view to ownership of property and things can 'go missing'. Use your resort safe or ask your host for the best place to keep things safe. I have no personal experience of this and feel totally safe in Samoa but commonsense should tell you that an expensive beach towel could be inviting to someone who doesn't own one.
Samoans? They're born to steal.
Apparently, it's the same in Tonga.
Theft happens – not normally through malice but simply because the concept of individual ownership of material goods is not totally accepted. So, don't leave valuables unattended, including clothing and shoes. If your towel 'goes missing' overnight, it's simply because someone had need of a towel! Just use common sense and don't leave things open to temptation.
You're safe from "theft" in Fiji, Vanuatu and the Cook Islands. But is it really theft in Samoa (or Tonga) if it's not really your beach towel in the first place? If someone needs "your" beach towel more than you do, shouldn't they have it?
Anyway, in Samoa it's not just a hypothetical beach towel that's "gone missing".
It's an entire day!