"If you do not find me reclining beneath the Plane trees.
Look for me in the Garden of Contemplation."
Tim Wikiriwhi.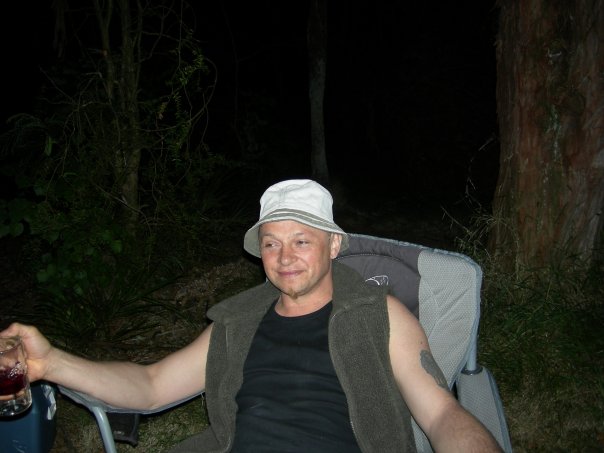 Summer camping is a time I plant my arse in a cozy Beach chair and meditate.
I write my thoughts into a journal. I like to speak from Introspection, and personal experience.
Here is one from this last mission….
I sneak off into the bush and hug trees…but does it still count if nobody sees you?
You don't have to wear a Greenpeace Tee-shirt or Camp out in City squares to be an Environmentalist.
So much of the Environmental extremism of today is merely a fashion statement…more of a social club than anything else.
People want to Look Green. They think this gives them the higher moral Plateau, from which to pour down their Communist vomit upon Freedom, consumerism, and industry.
I reach this conclusion because of the disconnect many people have between their 'profession of concern' from their 'actions of disregard'.
Socialist Greens are in the habit of pointing out motes in eyes of others rather than focusing upon the beams in their own.
The fact that we now have a generation of youth whom have been thoroughly indoctrinated via a bombardment of Green Propaganda and yet they still leave their Beer bottles and chip packets behind them like a trail of dung.
They sure do like to consume their share of Booze and junk food!
Is this simply the rebelliousness of youth?
Does the incessant bombardment of Greenism actually counter-productive and provoke a negative response?
Whatever is going on inside their heads it obvious that theory and practice are separate things.
Now my Wife Joy, my son Roman, and I have just got back from camping in the Coromandal. We do a lot of Camping in the summer, and we employ one very simple Libertarian scruple …
*Always leave the place in a better condition that when we arrived*
This is a Voluntary virtue, which we impose upon ourselves, and we Police ourselves.
We don't need a sign to tell us 'Don't litter'.
We don't need the threat of DOC staff hiding in the bushes to motivate us to Camp in an environmentally friendly manor.
Why? Because we have assimilated this ethic into to our self-esteme… and take pride in not only keeping our waste in control, but also in picking up rubbish (esp broken glass) that we find lying about, so that when we depart…the site is cleaner, safer… and we can have self-respect.
This is how Humans ought to function… not via oppressive tyranny, but by Ethical Self- Government.
This is an example of Libertarianism in action.
Laws are written for the sake of Cretans and Barbarians.
Truly civilized people don't function on such a base knuckle scrapping level.
Libertarianism is founded upon the fact that Ethics in action spring from the Heart…the Soul…not the threat of punishment.
An enlightened society is a society with few Laws, but peopled with individuals of strong personal ethics.
A barbarous society has many Laws emanation from a Draconian State, and is peopled with mindless Zombies.
Libertarianism is about growing the former. Socialism is about manufacturing the latter.
Hence when there is no one from the government watching over their shoulders, Socialist youths revert to Barbarism. They have been raised to need Nanny.
As a Christian, that little Libertarian Scruple 'Leave the place in a better condition than when you arrived'… is a simple, yet beautiful rule that ought to be applied to one's entire life.
Simplistically speaking there are two sorts of Human beings in the world.
Life affirmers vs The Degenerates.
Independent Self-governors vs The Domesticated beasts.
We ought to voluntarily Live as an Agent of virtue, rather than as Agents of decay.
Only a Savages thinks of Liberty as License.
The Enlightened Man considers liberty the domain for practicing his personal discipline.
In a free society, It may be lawful to be a rude, selfish, arse hole whom reviles in depravity…and there will always be those whom choose to live this way… and I must confess to have done my share of that, yet I have grown up. I have learned by my many crimes and mistakes. I repent. I have learned the Redeeming truth, that A leopard can change its spots! You can re-invent yourself and become a better person. You can become the sort of person you wish to be….the reward for which is Self esteeme… and when you finally go to your grave you will * Leave the place in better condition than when you arrived* …and many will say "Oh how sad it is that Tim has Gone! We have lost a good man, we have lost our best helper, we have lost our strong example, our encourager, …etc"
Is not that a Legacy of a life well lived?
Will anyone think like that about us when we die?
I guess that depends on how successufully we embody the Ideal.
I guess the one virtue the Young have is time to get wise.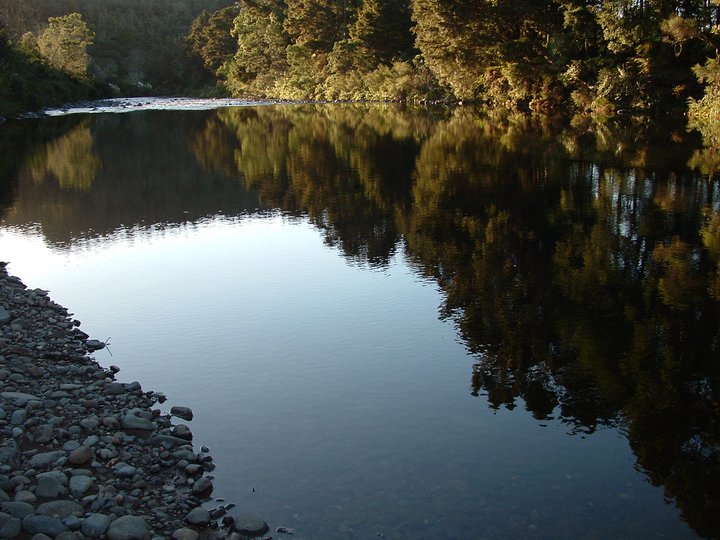 Riverglen camp. 6km down Tapu rd from the Coroglen Pub. Coromandal Peninsula.
Tentsites + Cabins.
"Take heed that ye do not your alms before men, to be seen of them: otherwise ye have no reward of your Father which is in heaven. Therefore when thou doest thine alms, do not sound a trumpet before thee, as the hypocrites do in the synagogues and in the streets, that they may have glory of men. Verily I say unto you, They have their reward. But when thou doest alms, let not thy left hand know what thy right hand doeth : That thine alms may be in secret: and thy Father which seeth in secret himself shall reward thee openly ." (Mat6vs1-4)
Litter is yet another evidence of Mans Fallen Nature, and need of God.