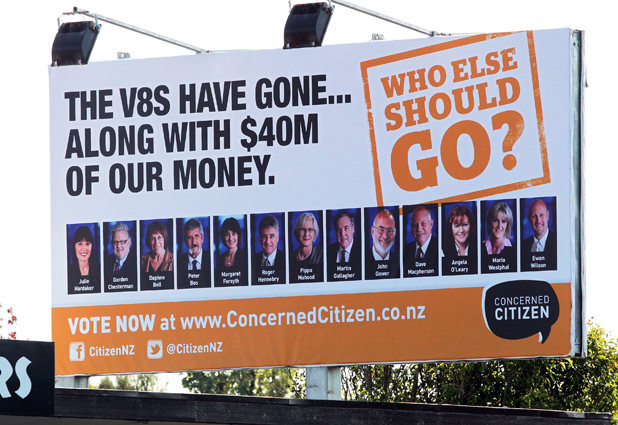 I got a pleasant suprise today! I found this Picture in the NZ Herald!
Article: 'Billboards put Heat on Council'
http://www.nzherald.co.nz/nz/news/article.cfm?c_id=1&objectid=10804226
The Hamilton Rates rebellion has begun… And Im in!
I have not yet spoken to this 'Concerned citizen'
I have signed up to the Website: http://www.concernedcitizen.co.nz/
I vote in the poll to dump the Lot!
I have messaged His facebook page: https://www.facebook.com/media/set/?set=a.405595012808508.97215.100000740373954&type=1#!/CitizenNZ
And I wait in hope that we can work together for the common Goal of reducing Hamilton City debts and rates burden.
I hope he is able to see that I have an action Plan, and that bringing my experience in local body politics into The HCC would be of great benifit to the Citizens of Hamilton.
Update: 9-5-12
From comments made in today's Herald it appears that I ought not expect any 'concern' from 'Concerned Citizen' as he says he has no intension of 'Helping' anyone get elected as replacements for the current bunch he wants out.
I find that strange, yet for me this is an all too common disappointment so I have learned not to have high hopes. I have lost nothing by trying.
I have become used to being misunderstood, undervalued and overlooked by those whom you would think would be keen to work with me in a principled and systematic program of reforms designed to lift Hamilton out of Debt, ease the Rates burden, and lay down clear policies which prevent the same overspending slide that brought about the current crisis.
I have proven my commitment to down sizing Council with Ten years active participation in the democratic process, and countless articles and Letters.
Should He have decided to work with me in concert that would have been to mutual advantage.
For Me to actually get elected I need help raise my profile, and he would have had his first committed 'Reformer' in the breach ready for action.
I will not fret about it too much.
There is Bugger all I can do about it! Better I spend my energies taking the Battle to the enemy.
Est la vie! I shall carry on as I have always done…
If he busies himself exposing the Largess of the current brood in power he will still be doing Hamilton a good service, yet risks the Election of a worse than useless bunch of replacements who at election time may pay lip service to reducing the rates burden, yet not have a clue as to how to achieve it, nor the backbone that such difficult work requires.
I actually wonder If Concerned citizen know how to make the necessary reforms or whether he is simply an angry and vocal Ratepayer and has not really contemplated what is involved? Does he have a plan?
Even if this is the case I still salute his Righteous anger!
And who knows he may have a change of Heart as the Election draws Near.
My 150 word Election profile for Hamilton West Ward 2010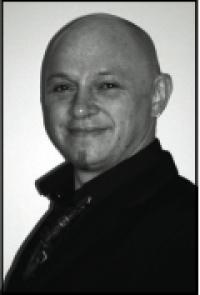 Hamilton deserves better management. I have extensive experience in local body politics, with a focus on keeping Council powers and expenses in check. As an innovative thinker I can propose new and better ways to solve the same old problems. Better solutions that reduce ratepayer burdens and Council responsibilities, and create opportunity for free enterprise, voluntary community action and philanthropy. I would rally in defense of Hamiltonians getting trampled underfoot by the grand schemes of clumsy power trippers. I champion self reliance and liberty.
Having grave concerns for the lost youth within our city, I would be most happy to work with others in providing guidance and mentoring to rescue this wasting talent and potential. I will assist the Mayor in achieving a sustainable and liberal Council. Let's cut red tape and make Hamilton a fun city which the Springboks would enjoy, and the Waipa Delta wants to return to!
How to solve Hamiltons Rates Crisis By Tim Wikiriwhi
http://www.scoop.co.nz/stories/AK0709/S00333.htm
Plus More!
If only Hamiltonians had listened to me. Your 38 million dollar mistake!