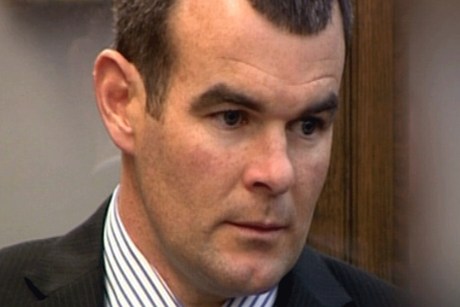 From the information I have received on my distant perch, I must say that I would hope the Jury will find Ewen Macdonald Not Guilty.
Simply put: The Crown's case is Piss weak!
That the Prosecutions final summery was an appeal to 'common sense' rather than real evidence says everything.
Yet we live in a country which loves to make convictions irrespective of such principles as 'Beyond reasonable doubt'.
We have even abandoned the safeguard against wrongful conviction… the principle of unanimous Jury decision! Now that they may convict a defendant even when One Juror thinks the man is innocent is such a massive concession towards injustice it may be likened to changing the wining factor in lotto by only getting any 5 out of the six numbers…ie They have removed *a whole tier* of protection and though I am no mathematician, to my thinking this deviation from established principle is statistically worse than simply reducing the Jury numbers by one yet still calling for a unanimous decision, because They now have a whole tier that is equivalent to one Guaranteed Juror finding the person *guilty *.
(I would appreciate a Mathematician to confirm or correct me on this last point)
The whole point of these safeguards is to reduce the possibility of wrongful conviction, the event of which multipies injustice, and is the very opposite Desideratum of having a justice system. Ie these things are essentials!
It is better to err on the side of Individual Liberty than State authority. (In this case the desires of the police)
*It is Better to allow the odd guilty defendant escape conviction because of lack of evidence, rather than convict innocent defendants*
The reasoning behind removing the protection of unanimous jury decisions was not to improve justice, but to make it easier for the State to get the convictions it wants and save the state money from retrials!
Yet of course that will not save many convictions from applying for appeals!
It really was a stupid and conniving rule change in favour of tyranny.
Will Macdonald be convicted because of the New -1 jury Rule?
I believe the defense has correctly assessed the Prosecutions case and established reasonable doubt.
We live in such an age of petty mindedness…such an unenlightened age of ignorance…. Such an age where all the Crown has to do to get convictions is simply via a process of Character assassination.
And Ewen Macdonad has immerged as a bit of a Dickhead… a bit of a devious bugger.
Thus many people simply don't like him.
And many mistake the stories of lies, theft, and vandalism, as reason enough to convict him of murder!
Our justice system is called 'the adversarial system'.
When the Police struggle to find an offender, they are in a habbit of grabbing the closest person and Fabricate a case against them!
This is what happened with Scott Wilson, and David Bain, neither of whom were convicted on incontrovertible evidence, and in both cases evidence, and witnesses which suggested both were innocent were systematically kept out of court by the Prosecution.
With the process of time will it emerge they have done simalar things in this case?
It interests me to note that when the Police first charged Ewan, that His wife, and The widow of Scott Guy both disbelieved that he was guilty, and were united in expressing the Police were crazy… and had the wrong guy!
Yet in the process of building a case against Ewan, The Police have been successful in turning his Family against him!
Is anyone surprised to discover that Ewan lied to his wife about the vandalism?
Is anyone surprised… in the light of the murder … that Ewan lied about it to the police?
Now this may have been the wrong thing to do, yet we ought to be able to understand why. And that he is guilty of these childish activities does not *Prove anything* in respect to the murder. How many of us have 'ugly' personal and professional relationships?
Does this mean that if someone we know meets a foul end that we could be pinned with their murder?
The crown has no case. This much is clear.
Tim Wikiriwhi
Update 3-7-12
The NZ Herald ran a front page article in todays edition, regarding the Judges summary of the case for the Jury.
He vidates much of what I have written in this Blogpost.
Update 3-7-12 NOT GUILTY!