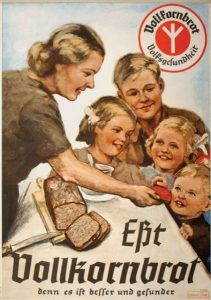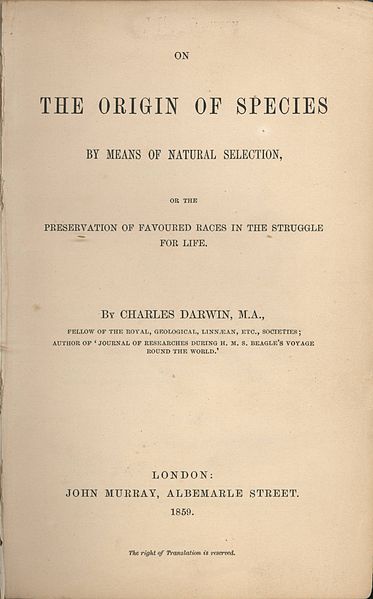 READ THE SUBTITLE!
Darwin's Origin of the Species by means of Natural Selection or The Preservation of the favoured races in the struggle for Life.
And People try and say Hitler was a Christian!
He Got his Ideas about 'the Master Race', Eugenics, and 'Sub Humans' directly from Darwins 'Scientific' textbook.
The Final solution was the Philosophy of Darwinian Evolution *in Practice*… for the preservation of the 'favoured' race… in the struggle for Life!
Bertrand Russell wrote on the Subject of Darwin and Eugenics before Hitler rose to Power.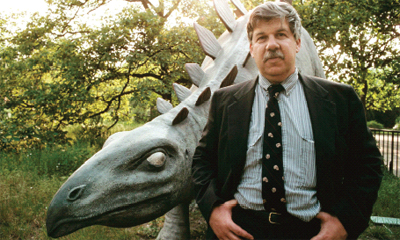 "Biological arguments for racism may have been common before 1859, but they increased by orders of magnitude following the acceptance of evolutionary theory."
—Stephen Jay Gould, a leading evolutionist (Ontogeny and Phylogeny, 1977)
Now Racism has indeed been a perpetual plaugue upon mankind, yet Biblical Christianity has never supported the idea Of 'superior' and 'inferior' races. It clearly taught that All Mankind are one Family decended from Adam and Eve.
St Paul declared God… " hath made of one blood all nations of men for to dwell on all the face of the earth…" (Acts 17:26.)
And also that " As it is written, There is none righteous, no, not one:… For all have sinned, and come short of the glory of God (Romans chapter 3)… thus both physically and Spiritually there is no distinction between the races.
What more The Christian Gospel declares Gods love and concern for All individual human beings and that He Sent St Paul to preach the gospel of grace and to declare… "Whosoever shall call upon the name of the Lord shall be saved" (Romans 10vs 13)
Salvation being the gift of God (Eph2vs7,8) All believers were to be united in love for one another and in fellowship. They were instructed to forsake any notions of Racism they may have held as heathens because … "There is neither Jew nor Greek, there is neither bond nor free, there is neither male nor female: for ye are all one in Christ Jesus." (Galatians 3:28)
*These teachings are the very opposite of Nazi doctrine*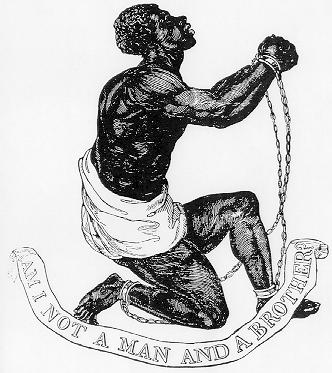 One of the Great Blessings of Humanitarianism, Liberty, and enlightenment that arose out of the Reformation and the Publication of the King James Bible was a great religious awakening in the doctrines of St Paul… and it was in this great movement of the spirit of charity and humanity which brought about the Anti slavery movements in Brittan and America. The Christian Protestant realising that Negroe Slavery was against the Spirit of Christ, and that Negroes had Full Rights and dignity as Human beings in God's eyes, and that they were in fact 'Family'.
The Negroes in Western civilization ought to be grateful for that period of Christian awakening… it came in the nick of time because had Darwin's ideas of race had been developed one hundred years earlier they would never have been liberated!
The truth is that Darwinism was responsible for ending this period of enlightenment and humanity!
It is also easy to perceive the roll it has played ever since… in Racial conflict and inhumanity.
The records of 20th century Atheist Socialism are the Bloodiest in the whole of human history!
Not only was the Holocaust against the Jew the implementation of Social Darwinism, likewise was Himmler's ambitions to create 'a master race'…. Read…. Historic Photos Show The Third Reich's Evil Attempt To Create A "Master Race"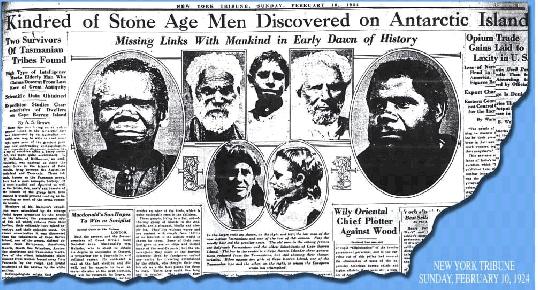 How is it that today millions of people foolishly believe that Darwinism saved mankind from evil religious values? How can the be so ignorant as to not understand that Darwinism was responsible for all of the Nazi doctrines and ambitions for world domination?
How is it that the dark secrets of Darwinian Philosophy in action have been hidden from the masses?
How many people who worship Darwin today even know what the Racist subtitle to his book is?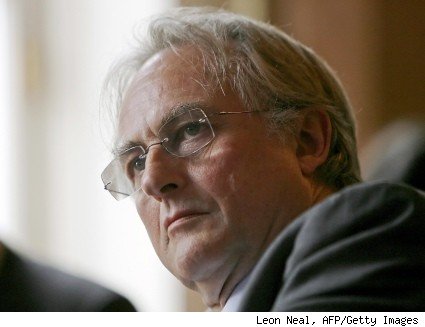 How is it that in the light of what Darwinism has achieved that Pretentious Bastards like Richard Dawkins Dare to hold up Darwin like a Saint, and condemn Christianity and their God for their barbarity?
And why … for goodness sakes would so many Christian concur with the vile rantings of such False teachers… and forsake the teachings of the Bible… which are both scientifically accurate and morally pure , and embrace this de humanizing philosophy which renders mankind down to an Ape… nay down to a colony of germs?
Evolution is one Great Big Fat Dirty Lie!
Satan Laughing spreads his wings
Tim Wikiriwhi.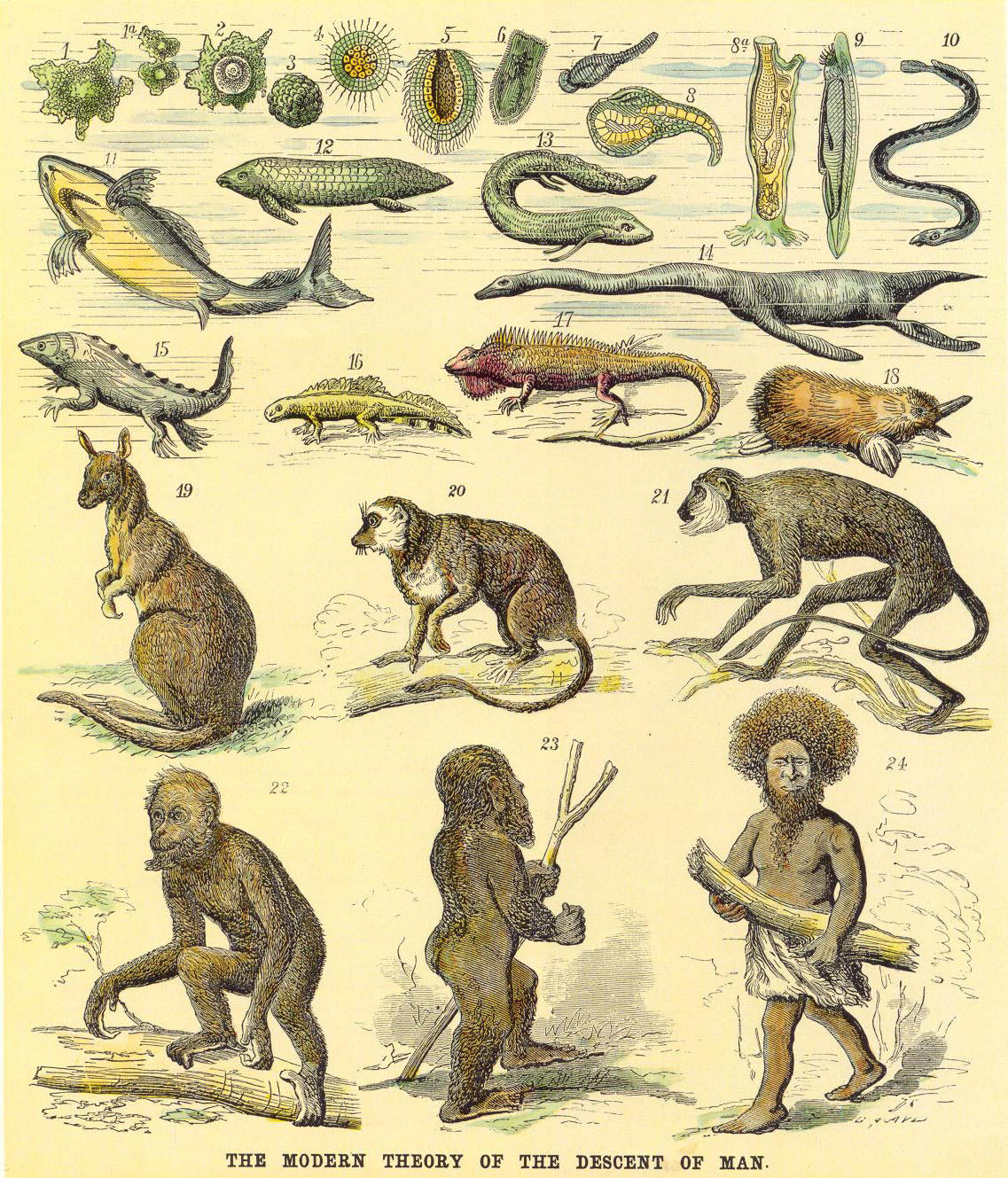 Darwin, like many evolutionists, believed that some hominids developed larger brains faster, leaving others behind. The most advanced species (in the evolutionist's evolved brain at least) was a 19th-century European gentleman who was supposedly far more evolved than an Australian Aborigine. This revolutionary, evolutionary idea added fuel to racist thinking and vice versa.
Quotes from Darwins Body Snatchers
"Pickled Aboriginal brains were also in demand, to try to prove that they were inferior to those of whites. It was Darwin, after all, who wrote that the civilized races would inevitably wipe out such lesser-evolved 'savage' ones."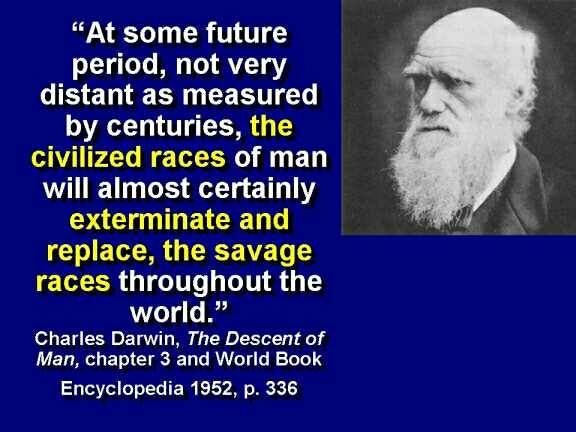 "Good prices were being offered for such specimens. There is no doubt from written evidence that many of the 'fresh' specimens were obtained by simply going out and killing the Aboriginal people. The way in which the requests for specimens were announced was often a poorly disguised invitation to do just that. A death-bed memoir from Korah Wills, who became mayor of Bowen, Queensland in 1866,4 graphically describes how he killed and dismembered a local tribesman in 1865 to provide a scientific specimen."
Update. 23-7-12.
A friend posted me an interesting link on facebook.
It says Darwin's first hand experience of South American slavery appalled him, yet as the following Quotes show Darwin's cold 'scientific' rationale… and that he formulated his Evolutionary theory purposefully to accommodate and even vindicate Slavery… as Natural to the survival of 'the strong'… and trump any contrary Conscience…
Darwin made comments upon Observation of the behavior of Ants…
"I loiter for hours in the Park & amuse myself by watching the Ants: I have great hopes I have found the rare Slave-making species & have sent a specimen to Brit. Mus. to know whether it is so."9,10
"I had such a piece of luck at Moor Park: I found the rare Slave-making Ant, & saw the little black niggers in their master's nests."11
"I have had some fun here in watching a slave-making ant; for I could not help rather doubting the wonderful stories, but I have now seen a marauding party, & I have seen a migration from one nest to another of the slave-makers, carrying their slaves (who are house & not field niggers) in their mouths"12
In his Origin of Species, Darwin devotes several pages to what he called the "slave-making instinct".13 He refers to the ant species Formica (Polyerges) rufescens (of Switzerland that he had read about)14 and Formica sanguinea (the one he observed in southern England), both of which make slaves of the ant species F. fusca. Darwin begins by "doubting the truth of so extraordinary and odious an instinct as that of making slaves" (p. 220). Then after giving his own observations he says: "Such are the facts … in regard to the wonderful instinct of making slaves" (p. 223).
Darwin then suggests that
"the habit of collecting pupae15 for food might by natural selection be strengthened and rendered permanent for the very different purpose of raising slaves. When the instinct was once acquired … I can see no difficulty in natural selection increasing and modifying the instinct—always supposing each modification to be of use to the species—until an ant was formed as abjectly dependent on its slaves as is the Formica rufescens." (p. 224). " … it is far more satisfactory to look at such instincts as … ants making slaves … not as specially endowed or created instincts, but as small consequences of one general law, leading to the advancement of all organic beings, namely, multiply, vary, let the strongest live and the weakest die" (pp. 243–244).