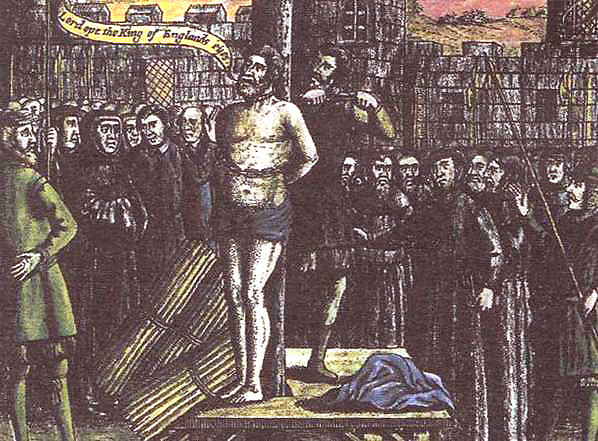 Tyndale. Myrtred for Translating The Bible into English.
It has taken me several weeks to start writing this 4th part .
I have been stricken with a nasty does of the flu, and also had to take care of my baby boy, whom is likewise afflicted. This affected my ability to focus. And on top of this I have also been pondering how best to proceed , not from lack of material, but how best to systematically present it.
Now that I am over the worst of this Bot, the time for procrastination is over and I will now attempt to build upon the previous posts.
And I must say those previous posts have laid down some very important foundations, and moved the subject onto the heart of the matter.
The difficulty with moving forward is that are at least three main streams of thought which must flow together, and this tests my writing skills.
All hope of keeping this series brief is now in vain.
Those who seek to avoid the just judgment of the Almighty are legion.
They may all attempt divers means of escape, yet they all may be classified as belonging to one club.
The Club of Infidelity.
The members All argue that the Bible ought not to be believed to be the perfect and inerrant word of God.
They attack the existence of God.
They attack the reliability of the biblical claim to be Divine revelation.
And on top of a myriad of other angles, They attack the Moral character of the God it professes to Reveal.
And this series of blogposts is attempting to Defend the character of the God of the Bible, yet it is important to understand that this argument is but one sector of an all round assault on the veracity of the biblical claim to be the infallible word of God.
It is therefore absurd to attempt to discuss this subject of the character of the Biblical Deity in isolation of this greater question.
Now what is both interesting, and very important to appreciate about the above truth is that it separates those who, like myself believe the Bible is 100% reliable, from everyone else.
And thus the Bible believing Christian must be distinguished from those Christians who don't believe the Bible is 100% reliable.
It is interesting to understand that the attacks upon the veracity of the bible do not merely come from outside the church, ie from atheists and heathens, but that Many/ most Christians have themselves come to accept many of the arguments which undermine faith in the trustworthiness of the scriptures, and thus have join ranks with the atheists and heathen in attacking the Bible believers position.
Furthermore not only do many so-called Christians think the Bible believers position is intellectually untenable, they relish the Idea with as much fervor as the infidel, and for the very same reasons.
Ie They don't like portions of the scriptures, and seek to justify their rejection of them as authorotive with as much fervor as the infidel.
The main cause of this Christian Apostasy is that they have succumbed to the 'Logic' of the rationalist attacks on the trustworthiness of the scripture, and character of the God it describes.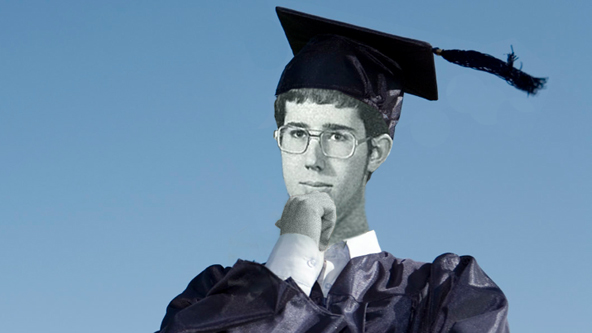 What more this Rationalist skepticism is what hold sway in most of the centers of learning.
Bible believing Faith as I hold has been in retreat for over a century, and with the progression of atheist Materialism there has been a century of Anti-biblical rationalism so that my type of faith is now very rare in Academia, and very unpopular in general.
By shear force of numbers my position is today considered 'Unenlightened', Backward, and Barbaric… especially by contemporary Schooled Christian Intellectuals.
And of course the 'Educated' will always peer downward at their pitiable 'uneducated' fellows like myself.
Thus it is against the weight of the world that my faith must contend, and It is in a pond of utter contradiction and confusion which I must swim.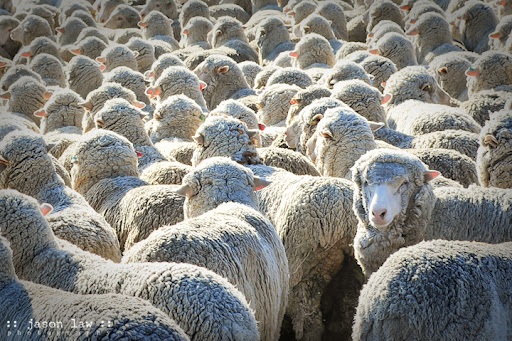 Why do I bother?
Because to my mind nothing less that the whole Christian faith is at stake, and the hope of Salvation via the Gospel as well!
All this, in my mind hangs upon the veracity of the Bible and it's accuracy in respect to the character of God.
And to Defend the faith I must thwart the False dichotomy that Faith and Reason are opposites.
Accepting this false dichotomy Academia seek to present my bible believers position as mere superstition… and imply reason, (and all the arts of Learning) are squarely on their side.
And so it is under this incredible weight and ferocity with which faith in the trustworthiness of the Bible is assailed, that has caused the majority of Christians to surrender it, and to even go on the offensive… on the side of infidelity. And by doing this they will today swear by Heaven they are doing Gods work and are defending Christianity… from the block heads like me who trust the Bible!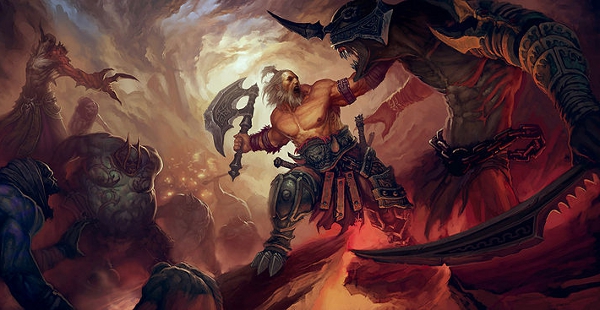 Thus it may be thought the height of arrogance and futility on my part to dare defy such a universal army!
For Christs sake Tim Nobody believe the Bible anymore!
Not even the Christians are on your side!
Surely Tis a display a suicidal Fanaticism!
A testament to the impregnability of superstitious Ignorance!
Modern evolutionary Psychologists might reason that I, (along with most of the most the Religious whakos of the ages) suffer a deranged mind… a collection of perversely stupid genes…etc
Satan laughing spreads his wings.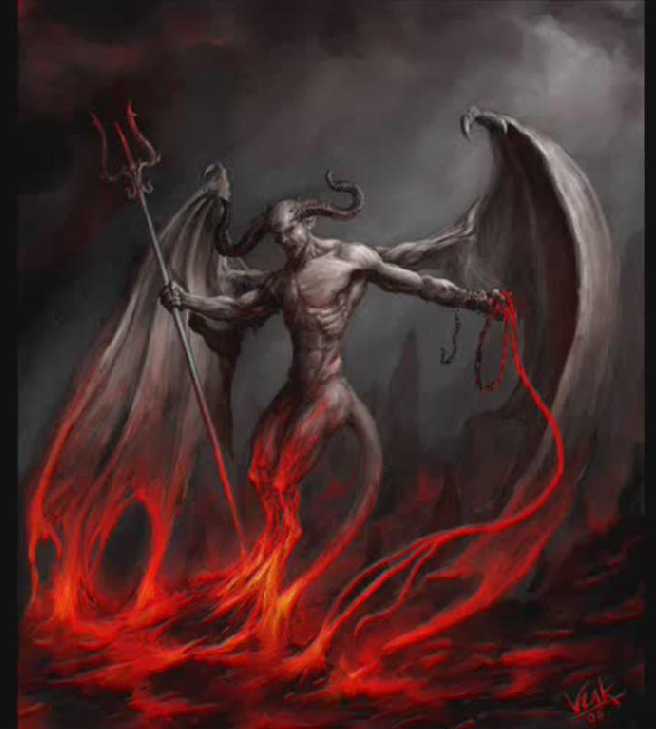 It was by getting Adam to doubt God's character and word, that he convinced his to disobey God and bring Death and separation from God upon himself and his offspring.
It is in the wisdom of apprehending this fundamental error that I refuse to abandon those precious pages which introduced me to my God and Saiour!
I stand upon the Rock!
I defy the Storms of infidelity.
Though the tempest Roars, my position is not moved.
My reputation means nothing.
What matters to me is my testimony to my Children, friends and loved ones, and that when I stand before my God that in some measure my life has made a difference for truth, righteousness, and salvation of the lost.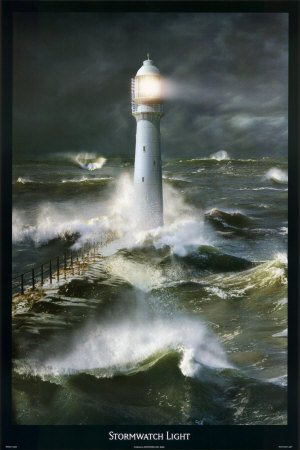 Though many 'Credentialed' fellows will attempt to smear me as being Anti-intellectual …anti-schooling, and therefore dismiss me with a wave of the hand… that is more a testament to their utterly caged minds, and vested interest in maintaining the charade that their schooling gives them a status above 'rude amateurs' like myself rather than a valid criticism. It is an Ad Hominem attack, and certainly is not a rebuttal.
I know the power of the rationale which underpins my faith.
It is powerful enough to endure every Fiery dart of Satan and infidelity.
It is my deepest hope that I can transmit this wisdom onto my children, and anyone else who seeks to know God.
"I have written to you, young men, because you are strong, and the word of God abides in you, and you have overcome the evil one." 1 john 2:14)
"Let God be true and every man a Liar" Saith I. (Rom 3:4)
"And he [Abram] believed in the LORD; and he counted it to him for righteousness.." Gen 15:6
" Heaven and earth shall pass away but my words shall not pass away" (Mat24:35)
"Study to shew thyself approved unto God, a workman who needeth not to be ashamed; Rightly dividing the word of truth" (2 Tim 2vs15)
The word of the Lords are pure words,as silver tried in a furnace of earth, purified seven times. Thou shalt keep them O Lord, thou shalt preserve them from this generation forever" (Psalms12:6,7)
"We have also a more sure word of prophecy; whereunto ye do well that ye take heed, as unto a light that shineth in a dark place, until the day dawn, and the day star arise in your hearts:" (1 Peter1vs 19)
" Preach the word; be instant in season, out of season; reprove, rebuke, exhort with all longsuffering and doctrine.
For the time will come when they will not endure sound doctrine; but after their own lusts shall they heap to themselves teachers, having itching ears;
And they shall turn away their ears from the truth, and shall be turned unto fables.
(2Tim4vs2-4)
In this series I can only present a tiny fraction of the Biblical doctrine about trusting Gods word over Atheist Rationalist doubt, I hope it is sufficient to cement my contention that the moment the Bible is believed to be 100% true that this will force many Christians to re-evaluate their faith in respect trusting in the goodness of God…in spite of the apparent difficulties involved with believing a Good God could destroy the world by flood, or condemn the wicked to eternal damnation.
When presented with the truth… will they still worship God, or will they be exposed as fundamental Infidels and haters of the Lord God, and instead prefer to maintain their position beside Dawkins and others who call Christ and the Father, Moral monsters?
I know by taking the side of infidelity in attacking the word of God All such Christians have sold the farm. I find their convoluted intellectual wranglings which attempt to incorporate the ideas of infidelity into a bastardized/ watered down version of Christianity to be a pathetic exercise in futility. The Infidels laugh along with Satan at the pathetic Christians who today endorse such things as The Theory of Evolution, and do backflips attempting to suggest things like Noah's flood were never intended by God to be believed as literal. What these fools don't appreciate is that they have already abandoned the high ground! The forces of Darkness are advancing.
Only a Revival in Faith in the trust worthiness of the Bible can stop the slide into the abyss.
All right then.
I think I can now get back to business…
Tim Wikiriwhi