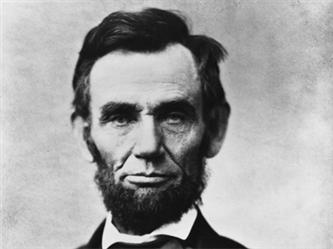 [Reprised from SOLO, March 2008. Does calling a civil union a gay marriage make it a marriage?!]
The gut notion of objectivity is captured in an anecdote from the life of Abraham Lincoln. Lincoln and a political colleague were discussing how to get a policy across and the colleague suggested labelling the policy in a certain way; they happened to be near a donkey and their dialogue went like this:

'Sir, how many legs does this donkey have?'
'Four, Mr. Lincoln.'
'And how many tails has it?'
'Why, just one, Mr. Lincoln.'
'Tell me, sir, what if we were to call the tail a leg; how many legs would the donkey then have?'
'Five, Mr. Lincoln.'
'No, sir; for you cannot make a tail into a leg by calling it one.'

Saying doesn't make it so.
Lloyd Reinhardt, Warranted Doability