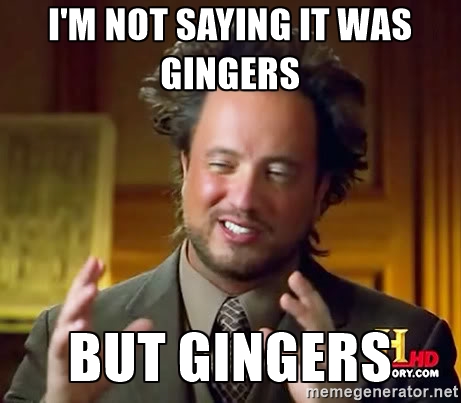 Larken Rose, author of The Most Dangerous Superstition, is my favourite anarchist thinker.
Larken posted this on his Facebook page yesterday. It's highly germane to my previous post damning the MSM so I decided to copy and paste it below.
The world is really damn big, and there are a lot of people on it. No kidding, right? But the near incomprehensible number of humans on the planet allows for massive manipulation and deception. To wit, if I could merely choose which events and stories you hear about—even if everything I tell you is completely true and accurate—I would have massive control over your perceptions, control over your thoughts and fears, and therefore a lot of control even over your actions. If, for example, I made sure you were told about it—and saw the gruesome images—every single time someone was injured by a chainsaw (which happens about 80 times a day), you would think it was an intolerable, shocking epidemic… a crisis! If you weren't very good at statistics and critical thought, you might even be joining the call to have chainsaws banned, or at least licensed and heavily regulated.

As another example, if I made sure you heard about it, in lurid detail, every time someone with red hair mistreated an animal, and you were exposed to that day after day, over time you would—whether consciously, subconsciously, or both—start to think that redheads are all sadistic animal torturers. Just due to the sheer numbers of people on the planet, there could be a news channel that reported only redheads mistreating animals, without repeating the same story twice, and without ever running out of stories (provided they had a way to find all those stories). For those who want to check the math, there are estimated to be somewhere around 100,000,000 redheads in the world. If even one out of every 100,000 of those was nasty to an animal at some point, that would give our "Redheads Being Mean to Animals Network" around three unique stories a day, for a year, never mentioning the same individual twice. (After a year you could probably start over with the list of people without the viewers noticing.)

The point is, if YOUR perception of any group—any race, religion, nationality, fans of a particular band, people who wear a certain fashion, people born in a certain month, etc.—is based on what you see on a screen, or hear on the radio, keep in mind that you are allowing someone else to mold your opinions for you. And if your view of that group doesn't match your own direct, firsthand experiences, then you are probably being lied to, and someone is probably intentionally instilling fear or hatred in you in order to serve their own agenda.

Take it from an anarchist, living in a world of people who are being taught to fear anarchists.
A quick question for the reader. What is YOUR perception of anarchists?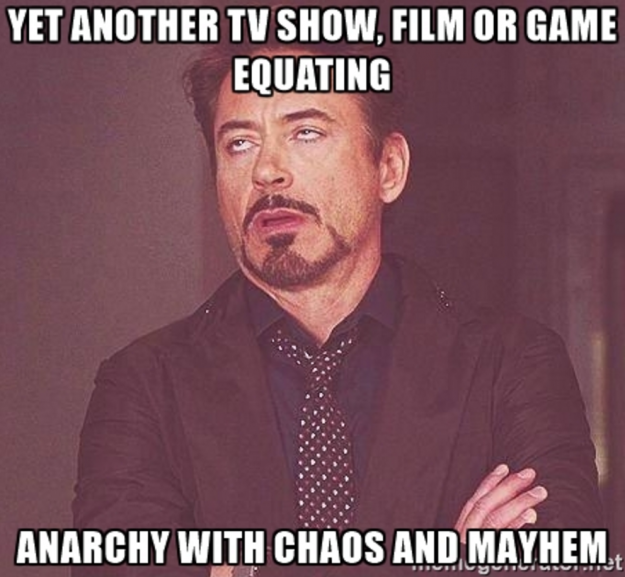 Allow me to mold your opinions for you.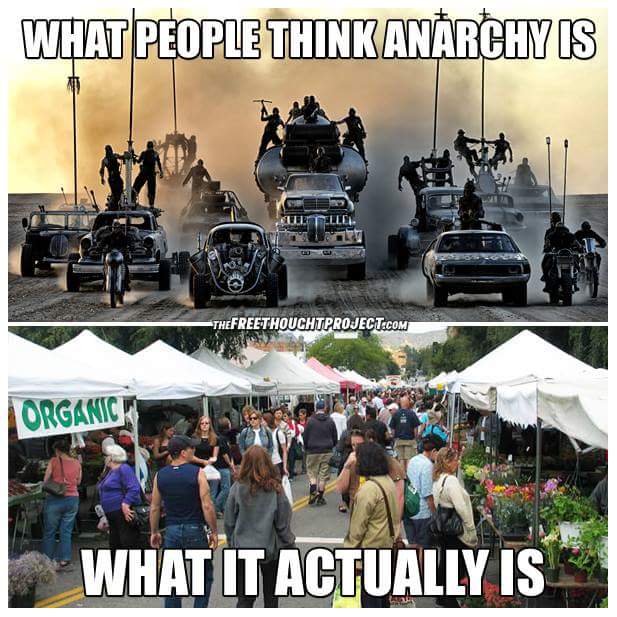 Yeah nah. You can mold your own opinions.
Meanwhile, I pick my fights, and defending the preferred labels of the political tribes with which I'm affiliated from what I and other tribe members deem to be misuse isn't my battle.
There's an insuperable problem with the terms 'anarchy', 'anarchism', 'anarchist' that isn't going to go away. Simply put, the trouble is that the term 'anarchist' (e.g.) is an auto-antonym. Check out the Collins English Dictionary definition.
1. a person who advocates the abolition of government and a social system based on voluntary cooperation
2. a person who causes disorder or upheaval
I'm a person who advocates a social system based on voluntary cooperation and the abolition of government, but I'm not a person who causes disorder or upheaval. So, am I an anarchist or not?
What do you say I am?
I say I'm a voluntaryist.