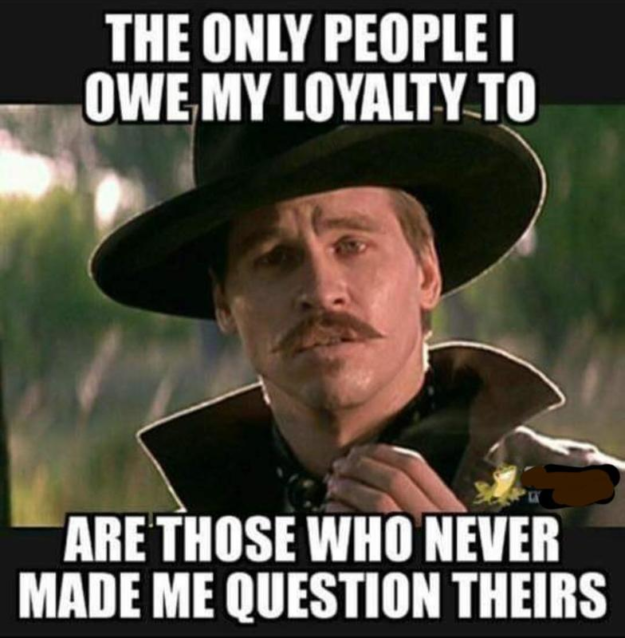 Some people may live this way… yet I don't agree with it.
It is a Machiavellian tenet that say's because other people are prone to breaking promises, that this absolves you from keeping yours.
The question is what sort of person do you wish to be?
I believe we should keep our word even to people who are not trustworthy… So we should watch what we agree to do and with whom.
This is because the sort of person we chose to be, and how we conduct ourselves ought not to be dependent on the character and conduct of others… but on our own integrity… we ought to walk the higher path even when most others are taking the lower road.
This way we remain masters of ourselves… consciously and purposefully acting according to our values… not living sympathetically in reaction to the rest of the world… and it's lack of values.
In this way when you look in the mirror you will see a good man staring back at you… a champion of what is right.
Not living like a victim excusing yourself for being a person of Bad faith.
.. and your reputation as a Solid Guy (or Gal) … a person of integrity will precede you… and doors will open for you because of your own conduct…
This is the Old School virtue that 'a mans word is his bond'
Thus it ought to be only in extreme circumstances that we should ever even consider breaking an agreement or betraying trust might possibly be an acceptable proposition, and the righteous path.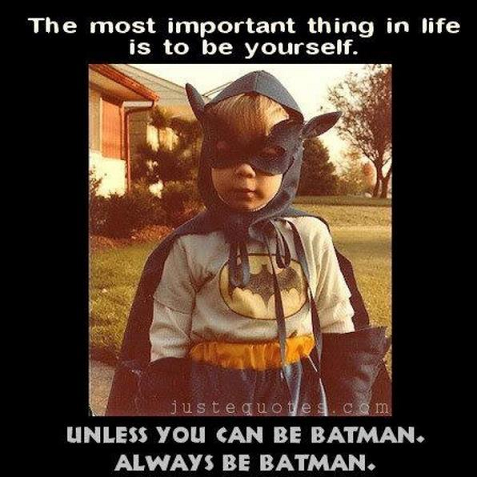 The Bible warns against making 'oaths to God' because most of us being pathetically weak mortals who have so little command of our own passions let alone any control of exterior happenstances we will too often break our vows.
Better not to have sworn to anything in the first place!
Knowing our own weaknesses therefore also ought to make us wary of making promises to people when there is any likelihood we may not be able to honor them.
Take care what you commit yourself to undertake and be sure to make any conditional caveats understood before any deal is shaken upon.
Tim Wikiriwhi
Christian Libertarian.
More from Tim…Read
LIFE'S A STANLEY MILGRAM EXPERIMENT. (PART1)
HIGHER VALUES THAN WEALTH OR SELF INTEREST
STANDING UP FOR JUSTICE MORE IMPORTANT THAN PERSONAL AMBITIONS
'FREE SPEECH AND THE FATE OF SOCRATES', BY TIM WIKIRIWHI. FROM 'FREE SPEECH UNDER ATTACK'. TROSS PUBLISHING 2019.

BYE BYE MY FACEBOOK PEOPLE. IT'S TIME TO GO.
BAD PERSONAL CHOICES AND SOCIALISM TO BLAME FOR MAORI PREDICAMENTS, NOT COLONISATION. LETS TALK ABOUT FACIAL TATTOOS.
'SINGLE USE' SHOPPING BAGS! HOW SOCIALISM TURNS VIRTUE INTO VICE.
THE GREAT TEACHER AND STUDENT. ANTHONY MCCLEAN AND ANTHONY MULDER.
THE SOPHISTRY OF AYN RAND. SELFISHNESS. A CONVERSATION WITH PRODOS MARINAKIS
HURLING STONES…MORAL SUPERIORITY IS NO VINDICATION FOR A POISONOUS HEART. HATE ALWAYS BEGETS HATE, NEVER ENLIGHTENMENT. THE TRUTH NEEDS LOVE.
NOW I LAY ME DOWN TO SLEEP…. THE FILTHY RAGS OF OUR MORAL EXPEDIENCE.
VANITY AND THE VEXATION OF SPIRIT: THE EMPTY VESSELS OF WEALTH AND FAME VS THE LIGHT OF LIFE.
THE BOSTON BOMBING. CHRISTIAN GRACE AND FREEDOM AND THE HIGHER PATH.