On the campaign trail earlier this year, U.S. President Barack Obama said
I hear politicians talking about values in an election year. I hear a lot about that. Let me tell you about values. Hard work, personal responsibility–those are values. But looking out for one another. That's a value. The idea that we're all in this together. I am my brother's keeper. I am my sister's keeper. That's a value.
In a Fox News editorial last month, Christian author and political commentator Dinesh D'Souza wrote
A few days ago I received a call from a man I recently met named George. He was a bit flustered, and soon informed me that his young son was sick with a chest condition. He pleaded with me to send him $1,000 to cover the medical bills. Since George was at the hospital I asked him to let me speak to a nurse, and she confirmed that George's son was indeed ill. So I agreed to send George the money through Western Union. He was profusely grateful. But before I hung up I asked George, "Why are you coming to me?" He said, "I have no one else to ask." Then he said something that astounded me, "Dinesh, you are like a brother to me."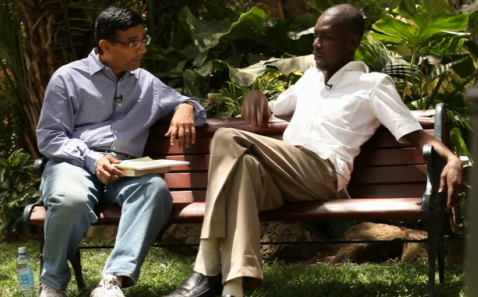 Who is George? In his own words
I … live in one of Africa's biggest slums, along with some 4.5 million others. We have little or no access to health care, no welfare, and no free schooling. The average income is less than $5 a day—and that's for those who find work as servants, taxi drivers, or garbage collectors. For the rest, there is nothing.

Along with some fellow slum dwellers, I set up a youth group for ghetto kids. My passion was football (soccer), which is followed religiously throughout Africa. When we first established the Huruma Centre Football Club, none of our kids had so much as a pair of football boots, let alone any uniform. Some were so hungry when they turned up that they had no energy to play. At other times, the team had to trek for miles to matches because we couldn't afford any transportation. In spite of all that, our players were passionate, and we started winning. …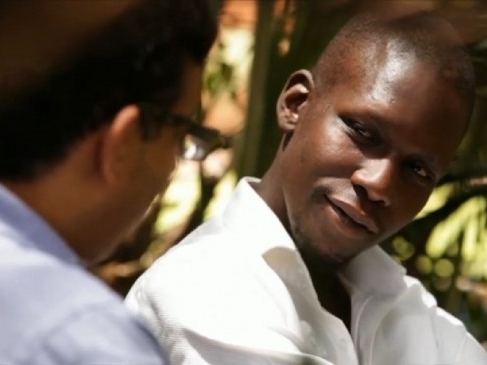 George Obama is Barack Obama's half-brother.