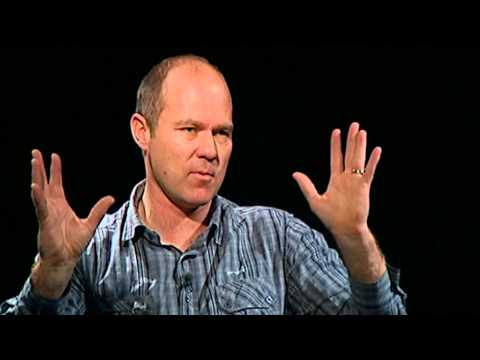 Christian Philosopher and Blogger Matthew Flannagan.
I am not Homophobic yet I must say my skin crawled watching the Affirmitive 'Liberals' in action .
University is truly a heinous place… full of lefty-ness!
I shudder to think these people will one day be in Parliament as Labour/ Green MPs.
The Opposition clearly won the debate… but…
I do have a few issues with what Dr Matthew Flannagan said.
1. You played the paranoia card… raising the specter that the bill may be used to compel people/ ministers/ churches to perform or make their facilities available for Gay Weddings against their will, even though you know The NZ Human Rights Commission has issued a statement which refutes this possibility.
The Affirmative team clearly stated the bill could not be used in such a way.
I say that an amendment could easily be added to clarify this point.
If this was done it would nullify this portion of your argument.
2. Though it was a clever argument to show that the proposed bill was 'anti-equality' in itself, you rely upon 'populist opinion' which riles against incest, and Polygamy to carry your point.
That is a very flimsy arguement!
The reality is if we separate your personal religious beliefs, and those of your two team mates whom share the same religion as you… and definition of marriage, then the principle of equality still holds good as an argument not only in favor of the bill, but also in favour of legalizing Incestuous and Polygamous marriages… which incidentally both have historical and cultural histories.
That the bill only seeks to legalise Gay Marriage, and not the others is not a valid reason to reject it, *and you know this*… and I argue that this understanding is why you are so desperate to insist the Law upholds *your narrow religious definitions* of marriage (and what constitutes a Family), because if these are overturned by the Gays, then you realise this opens the door for further challenge to legalize polygamy, etc.
The reality is any reform bill which introduces more justice/equality before the Law is worth supporting even if it does not go the whole hog. (eg a bill to legalise Pot still ought to be supported even if it leaves Ecstasy Illegal)
In relation to this, I think your teams argument regarding Civil unions was clever too… only because civil unions do 'seem' to cover the same legal/ contractual aspects as marriage and appears to negate the claims by gays that they have less legal rights.
Yet again I see through this as nothing more than a ruse to protect your religious restrictions upon the definition of marriage.
If we are to accept the line of reasoning of the opposition then of course any future activism for legal recognition by the polygamists, etc could also be directed down the same path … Legal polygamous civil unions.
Is all this merely semantics?
Is that all that is at stake here?
Are the Gays being 'gay' about this?
Ought they to be satisfied with 'Civil Unions?
Ought we to put much weight on international conventions and rulings… UN declarations etc????
I think not!
If this issue was merely semantic there would be no opposition to the bill!
This Opposition is a struggle by a particular religious sector of the community… conservative Christians… to maintain a religious law.
That some gays may oppose the bill may indeed logically remove the legitimacy of calling opposition to the bill 'homophobic', yet this does little more than that.
This 'convenience' in reality cannot negate the truth that Homophobia and religious bigotry does indeed have a lot to do with opposition to the Bill.
I say the Opposition won because they were more sophisticated debaters and managed to deflect the focus away from their personal religious definition of marriage and family…. Yet pure Religious bias it remains.
And it is upon this basis that I… though I am a Christian, cast my vote *for the Bill*, and am happy for the term 'Marriage' to be legally broadened.
Why?
Because how the State defines the legal contract of marriage to include homosexuals, does not in any way affect my personal religious belief about 'marriage.'
Allowing Gay people to legally call themselves 'married' does not impinge upon my rights in any way, nor does it mean I must teach my kids that Gays are 'really married' in the eyes of God.
I see no valid reason why the Bill ought to be opposed.
Passing the Bill will improve equality before the Law *by removing a religious prejudice.*
This is about principles! And principles Matter! Even of the Opposition thinks it's trivial.
I despise any Law which imposes the religious values of others upon me, and so to avoid hypocrisy I must defend the Liberty of others to live free of religious values they reject… even if those values are dear to me. By protecting the Liberty of others from State oppression and favouritism, I am protecting my own religious liberty, and defending my values from being devalued and corrupted via compusion.
Real Christianity is not about forcing others to conform.