Slayer's Jeff Hanneman died early this morning of liver failure.
He will be remembered as guitarist and song writer for the greatest heavy metal band of all time.
He was 49. He is survived by his wife Kathy, his sister Kathy and his brothers Michael and Larry. And, of course, his fellow band members and a legion of fans.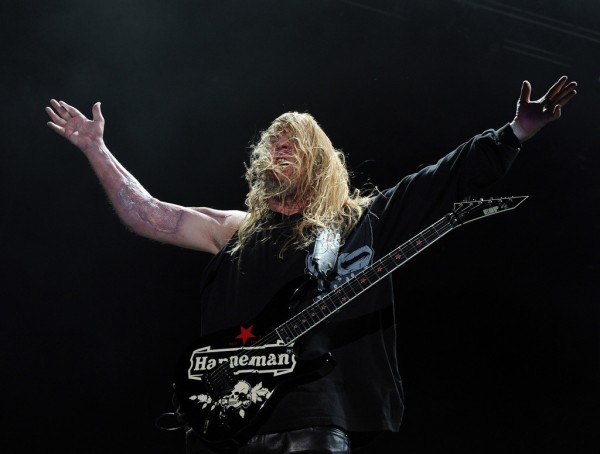 Hanneman had been off the road since he contracted necrotizing fasciitis—thought to be from a spider bite—in early 2011. It's not known what role the disease played in Hanneman's liver failure.