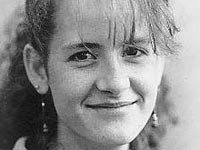 David Bain's sister Arawa was such a nice young woman. I met her once, in 1993, the year before she died. I was living in Dunedin, and one day Arawa was having a cup of tea in my kitchen, with my flatmate with whom she was friends, and I was introduced. It was a brief encounter.
After she was murdered in 1994, I spoke to my flatmate again. There was no doubt in her mind who the killer was. And there is no doubt in the minds of the extended Bain family who was responsible for the gruesome carnage that took place at 65 Every Street, Dunedin, on the morning of 20 June 1994.
Within days, the police had arrested David Bain, the sole survivor of the slaughter, on suspicion of murder. The following year, after a 3 week trial, David Bain was convicted of the murder of his five family members and sentenced to life imprisonment with a 16 year non-parole period. I figured the police had got the right man, and thought no more of it.
But then there were the appeals. I can't remember when – I think it was at the time of the second Court of Appeal decision in September 2003 – that I had a sudden, horrifying thought. What if David Bain was actually innocent? What a horrible fate, to return from one's morning paper round to find that one's own father had shot dead one's entire family and then turned the gun on himself – and then to be wrongly convicted on five counts of murder!
Was David Bain just another lying, murdering psychopath or was he the victim of a terrible miscarriage of justice? I had to form my own opinion, and so, with no preconceived opinion, I set about EXAMINING THE EVIDENCE for myself. As I sifted through the evidence, two things happened. I was sickened to my stomach. And the more I read, the more obvious it became that David, not his father Robin, was the perpetrator of this horrendous crime. Quite simply, the mass of evidence points overwhelmingly to David's guilt.
What I now struggle to understand is how so many people remain convinced of David's innocence. Someone close to me, whom I will not name, is convinced that David Bain is innocent, seemingly on the sole grounds that David is "such a nice young man".
He's not.