I've seen the following proposed a number of times…
If there is no God then there is no such thing as good.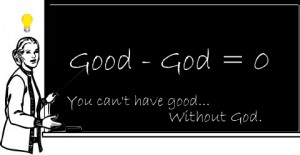 …and this common, and rather sad, counter argument…
Atheists can be good therefore there can be good without God.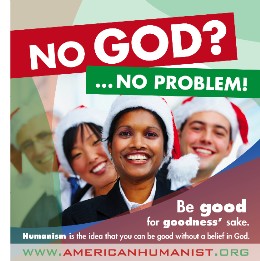 I say this is a sad argument because it shows that the person didn't understand the original proposition. And once this counter argument is raised the discussion centres around explaining the original proposition… but that is not what I want to address.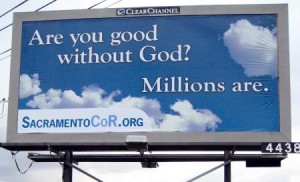 What I have been considering is this:- Can people be good without God? Is it possible to really be good without God?
God's will is what good is.
For a person to be good they must act according to God's will.
If a person is acting according to God's will then they can't really be said to be without God. Can they?
Draw near to God and He will draw near to you.
For whoever does the will of My Father who is in heaven, he is My brother and sister and mother.
The measure of our goodness is the measure of closeness to God.
People can be good to a degree and at the same time deny God but they are still with God (to the degree of their goodness) and He is with them.
We can not be good without God.