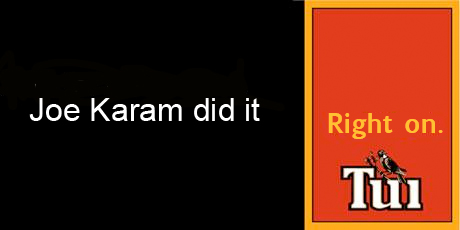 Heads up, peeps. Ears out. There's a defamation trial happening in Auckland today.
Joe Karam's defamation case against two Justice for Robin Bain members, heads to the High Court in Auckland today.

Kent Parker and Victor Purkiss are defending themselves.

Joe Karam says he has been seriously defamed by the pair.

Kent Parker says today will be a pretrial hearing, the trial proper starts tomorrow.

"We're being sued by Joe Karam for comments that we've made on a Facebook page and on a website, in relation to the Bain case and his participation in it."
I don't recall the comments made. I'm looking forward to hearing what they were and whether or not they are considered defamatory.