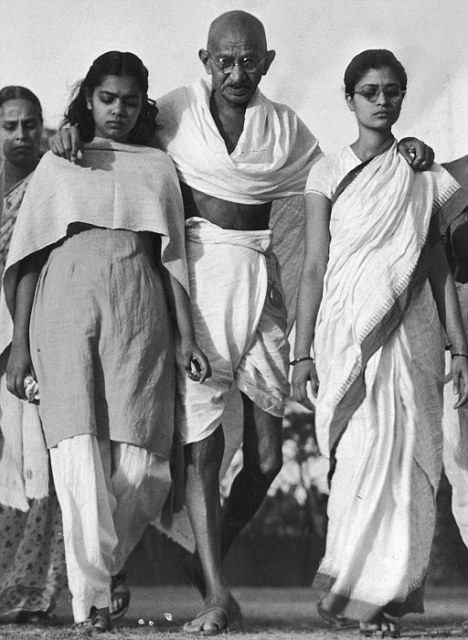 A few words from Mahatma Mohandas Karamchand Gandhi (2 October 1869 – 30 January 1948).
Among the many misdeeds of the British rule in India, history will look upon the act depriving a whole nation of arms as the blackest.

It is better to be violent, if there is violence in our hearts, than to put on the cloak of nonviolence to cover impotence.

The weak can never forgive. Forgiveness is the attribute of the strong.

A coward is incapable of exhibiting love; it is the prerogative of the brave.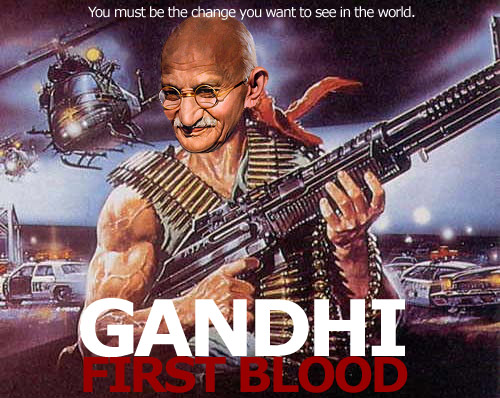 If we could change ourselves, the tendencies in the world would also change. As a man changes his own nature, so does the attitude of the world change towards him. … We need not wait to see what others do.

You assist an unjust administration most effectively by obeying its orders and decrees. An evil administration never deserves such allegiance. Allegiance to it means partaking of the evil. A good person will resist an evil system with his whole soul. Disobedience of the laws of an evil state is therefore a duty.

I'm a lover of my own liberty, and so I would do nothing to restrict yours. I simply want to please my own conscience, which is God.

Freedom is never dear at any price. It is the breath of life. What would a man not pay for living?
What's the dirt on Gandhi? Apart from this, I can't find much at all. I'm both pleased and surprised. Perhaps Gandhi really is untouchable?! (It has always been a mystery to me how men can feel themselves honoured by the humiliation of their fellow beings.)