Here it comes … a New Dark Age.
Crime books worse than actual crime under proposed law

The maximum penalty for possessing a book about growing marijuana will be higher than actually growing marijuana, the Law Society has told MPs considering a hard-hitting new bill.

A Parliamentary Committee is hearing submissions on a law change which would increase the penalties for possessing, importing, exporting or making objectionable publications.

It was targeted at child pornography on the internet but submitters told the select committee this morning that it would capture a broad range of images or publications.

Law Society law reform committee member Graeme Edgeler said that a book which instructs someone on how to grow marijuana was encouraging a crime and would be considered objectionable.
They're burning witches
Up on punishment hill
Dying proof in the power of authority
To exact it's will
Someone on Facebook comments, "They really don't understand the ramifications of the internet."
Or do they? You only have to search for "how to grow cannabis" on Google to see the power of authority to exact its will.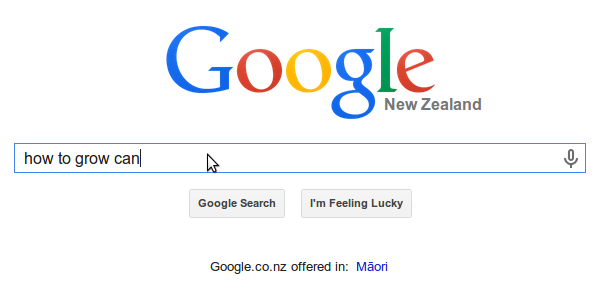 Hey, Google! Censorship is evil. You censor your instant search results. Don't be evil!