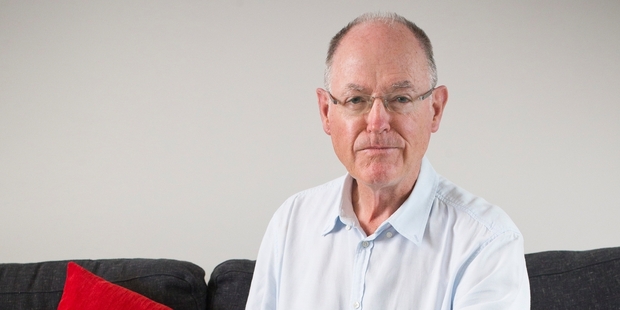 Don Brash is in the news again following today's publication of his autobiography Incredible Luck. True to form, the NZ Herald focuses on the most salacious bits of the book.
In a warts-and-all chapter covering his personal life, Dr Brash tackles head-on his reputation for being a womaniser. But beyond arguing that men have an "extremely powerful biological urge to have sex", he struggles to explain why he had extra-marital affairs which ultimately took a huge toll on his personal life and plunged him into a deep trough of depression.

Dr Brash writes that adultery was certainly not part of his Christian upbringing, but argues "that the great majority of human males are programmed to find women sexually attractive".

He realised, of course, that some men were gay. "I have never suspected, even for a single moment, that I might be gay."
I take it as read(-blooded) that Brash is right. Men do, indeed, have an extremely powerful biological urge to have sex and the great majority of human males are programmed to find women sexually attractive. The question is, what best explains this primal fact? Creationism or evolutionism?
Evolutionism is premised on survival and reproduction. More precisely, evolutionism is premised on survival to reproduce. The DNA of individual organisms that don't reproduce doesn't make it into the next or subsequent generations. It's that simple. Virginity is both anomalous and an evolutionary death-knell. How many of your ancestors were virgins? I bet none.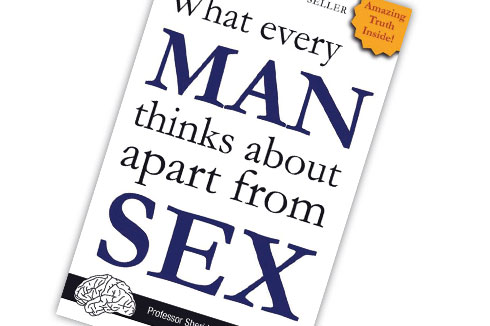 Evolutionism offers a compelling explanation of the male libido.
We are survival machines—robot vehicles blindly programmed to preserve the selfish molecules known as genes. This is a truth which still fills me with astonishment.
So says Richard Dawkins in his classic The Selfish Gene. And the experience of being male surely bears out the claim. Over the years, my own libido has got me into heaps of trouble, including relationships with women. I even reproduced! But I survived. 🙂 (And I'm older and wiser now, of course.)
It's not that there aren't problems with the evolutionist account. Of course, there are, and there's one big problem in particular, viz., the origin of sex itself. The first forms of life (according to the theory of evolution) were single-celled organisms or simple multi-celled organisms that reproduced by a process of asexual reproduction called budding. It's a mystery when, why and how the first two such organisms got together and said, "Fuck budding, let's be fuck buddies." I expect my evolutionist readers will have some fanciful accounts to share in the comments section below.
So, what's the best creationist explanation of the male libido? Well, one explanation springs immediately to mind. In Genesis 1, God created mankind in his own image
in the image of God he created them;
male and female he created them.

God blessed them and said to them, "Be fruitful and increase in number; fill the earth and subdue it. … (NIV)
But, men being men … did God seriously expect that we were simply going to obey his command to "be fruitful and increase in number" without a great deal of whining and complaining and general disobedience? No! So he made sure that we'd be fruitful and increase in number by giving us sex drives—quite literally—on steroids!
(See also Evidence for Evolutionism #1. The recurrent laryngeal nerve.)