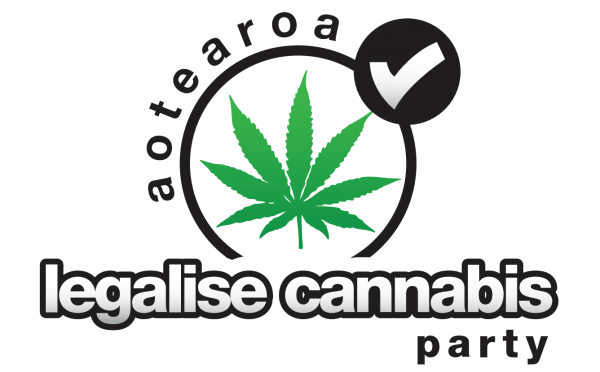 This September 20, vote Aotearoa Legalise Cannabis Party for Truth, Freedom and Justice!
To vote ALCP, you'll need to make sure that you're registered to vote. Are you on the electoral roll? Enrol, check or update now!
But, dear readers, I do appreciate that you may not want to vote for the ALCP. In fact, you may not want to vote at all. Not voting at all is certainly better than voting for any of the other parties on offer! (With the possible exception of the revivified ACT Party.) And not voting is your democratic right. At least, it is in New Zealand.
Across the ditch, voting is not a democratic right, it's a democratic duty! That's right, in Australia voting is compulsory. But compulsion is tyranny! The day that voting becomes compulsory in New Zealand is the day I never vote again. I hope that day never comes.
If you don't want to vote at all, you don't need to be on the electoral roll, right? So how do you get off of it? There ain't no easy way.
70,000 voters removed from electoral roll

About 70,000 local election enrolment packs have bounced back to Registrars of Electors marked 'gone no address'.

The Electoral Commission mailed update packs to the 3.1 million people on the electoral roll at the start of July, to make sure everyone who's eligible is correctly enrolled to vote in this year's local elections.

"If you are one of the 70,000 or so voters whose pack has come back to us because you've moved house and not updated your enrolment details, you have been removed from the electoral roll, and won't be able to vote unless you re-enrol," says Murray Wicks, National Manager, Enrolment Services.
So one way to remove yourself from the electoral roll is to intercept your election enrolment pack, tell a little white lie by marking it "gone no address" and send it back whence it came. But telling lies is bad, even little white ones.
Death is another option, but it's a tad extreme. How do dead people get removed from the electoral roll, anyway? I'm not sure. Across the ditch, at least voters are provided with a means to remove a dead relative. But here? I couldn't find anything on the Electoral Commission's website.
It looks like moving house is the only other option. And then hoping that the new residents of your old home return your election enrolment pack marked "gone no address". Instead of simply binning it. Which is what I'd probably do …
I suppose the reason that there's no easy way to get off of the electoral roll is that it's compulsory to be on it. But why? Why does the government need a list of all eligible voters? I.e., a list of all adult New Zealanders not already in prison? Isn't that what the Census is for? Sinisterer and sinisterer …