Regulatory Regime for Cannabis Announced
The Aotearoa Legalise Cannabis Party announced its regulatory policy today, calling for a new Ministry of Cannabis.
The new regulatory authority would be established at a cost of $10 million according to ALCP's shadow budget.
ALCP regulatory spokesman Dr Richard Goode said the Cannabis Ministry would issue licences for the commercial cannabis trade and help with training programmes for those interested in the industry.
"Licensing the commercial production and sale of cannabis will allow conditions to be put in place such as an R18 age-limit and a tax regime," he said.
"Home-grown cannabis and social dealing among friends will not require a licence and will be tax-free. The medical marijuana industry will be offered tax-breaks so they only pay 50% of regular taxes. The hemp industry will pay regular taxes, while the commercial-recreational industry will pay excise duty on top of regular taxes."
The definition of adult will be set at 18-years-old or above, while the limits for personal use will be set as high as possible in negotiation with the Government. Excise duty will be no higher than 15%, similar to the Colorado model.
This allows easy access to personal or medical cannabis while ensuring that commercial players contribute the most to public revenue.
Dr Goode said the new authority would also offer training programmes to help get the industry off the ground.
"Doctors will be offered training about the medical benefits of cannabis and how to prescribe it for patients," he said.
"There will also be courses for those who want to get more involved in the hemp industry."
These regulations will encourage cannabis commerce while ensuring an even playing field and and a market driven approach to pricing. All New Zealanders will be better off once legal cannabis sales are contributing to public revenue.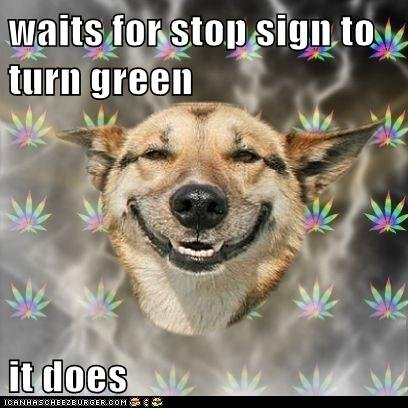 The new Ministry of Cannabis will have the following areas of responsibility:
Stop the Arrests:
Instruct Police to use their discretion and stop arresting cannabis users.
Instruct courts to drop all pending cannabis charges.
Ensure cannabis is removed from the Misuse of Drugs Act.
Overturn Convictions:
Ensure all cannabis convictions are quashed and a Royal pardon issued.
Instruct Corrections to release all prisoners who are serving cannabis only sentences.
Instruct Corrections to wipe all outstanding fines and probation sentences for cannabis offences.
Establish a judicial panel to issue compensation for historical cannabis convictions.
Personal Use:
Allow adults to possess and use cannabis for personal use.
Allow adults to grow cannabis at home for personal use.
Allow adults to trade cannabis with each other for personal use.
Instruct IRD not to tax personal cannabis use.
Medical Cannabis:
Allow medical patients to use cannabis and access it from a doctor or pharmacy.
Allow caregivers to grow cannabis for individual patients.
Issue licences to grow medical cannabis on a commercial scale.
Issue licences to process or wholesale medical cannabis on a commercial scale.
Issue licences to dispensaries and pharmacies to retail medical cannabis.
Train doctors in how to prescribe medical cannabis.
Instruct IRD to give a 50% tax-break to the medical cannabis industry.
Industrial Hemp:
Allow anyone to register to grow industrial hemp without a licence.
Run training programmes in growing industrial hemp.
Run training programmes for processing and manufacturing industrial hemp products.
Allow any business to retail industrial hemp products.
Instruct IRD to tax industrial hemp at the usual tax rate.
Commercial-Recreational Cannabis:
Issue licences to grow cannabis on a commercial scale.
Issue licences to process or wholesale cannabis for commercial purposes.
Issue licences to operate a retail cannabis outlet.
Instruct IRD to tax commercial cannabis sales at the usual rate with an added excise duty.
Allow adults to buy personal amounts of cannabis from retail outlets.
International Trade:
Issue licences to import cannabis products into New Zealand.
Issue licences to export cannabis products from New Zealand.