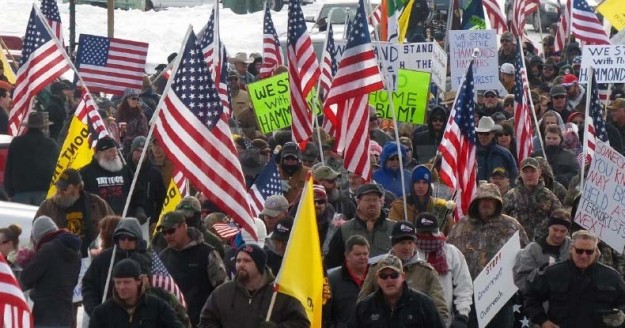 A group of armed men have taken over a federal building in a wildlife refuge in Oregon. They are calling on "patriots" to join them.

Posted by AJ+ on Sunday, January 3, 2016
Princeton, OR — On Saturday, multiple armed 'militiamen' took over the Malheur National Wildlife Refuge HQ to protest the sentence handed down to two Oregon ranchers accused of arson.
The ranchers accused of arson are Dwight Lincoln Hammond, Jr., 73, and his son, Steven Dwight Hammond, 46, both residents of Diamond, Oregon. They were each sentenced to five years in prison by Chief U.S. District Judge Ann Aiken for alleged arsons they committed on federal lands.
According to the Washington Standard, the problem is multifaceted.
First, both men were sentenced in 2012 by now-retired U.S. District Judge Michael Hogan, following the trial. Steven received one year and a day in prison for setting fires in 2001 and 2006. Dwight got 3 months for his 2001 involvement. Hogan did not believe the men had malicious intent to be labeled as terrorists under theAntiterrorism and Effective Death Penalty Act of 1996, even though he sentenced them to jail for the time he did.
The men agreed to a plea deal that they would not appeal the 2012 sentence in order to bring the case to a close.
Both men served their sentences and were released. Now, the feds have appealed those sentences and want the mandatory minimum five-year sentence imposed on the men, and so they appealed to the 9th U.S. Circuit Court of Appeals, who agreed with the feds that the judge ruled illegally. However, now they are wanting to label the Hammonds as terrorists under the 1996 law in order to put them back in jail.
Aside from being thrown in jail for a second time, the Hammonds are upset because they allege no crime was ever committed.
"They called and got permission to light the fire… We usually called the interagency fire outfit – a main dispatch – to be sure someone wasn't in the way or that weather wouldn't be a problem," said Dwight's wife Susan.
In a post to their blog, the Bundy family explained that the Hammonds were merely engaging in prescribed burns to keep the land healthy and productive. And, they assert that the Bureau of Land Management also conducts these burns.
The Hammonds lit a fire on their own property that spread to public land. No one was injured, no property was destroyed and the Hammond extinguished the fire themselves, according to the Bundys. The court even ruled that the fires actually had a positive impact on the land.
"With no authority or justification to prosecute, eleven years after the fire, federal attorneys have obtained judgment that the Hammonds are terrorists and must be punished severely for their actions," explains the Bundy Family.
On November 3rd, the Bundys issued a warning, which stated,
Read more at http://thefreethoughtproject.com/mow-down-americans-critical-police-killings-beg-feds-slaughter-citizens/#fxfk3eEGCDzEGMX0.99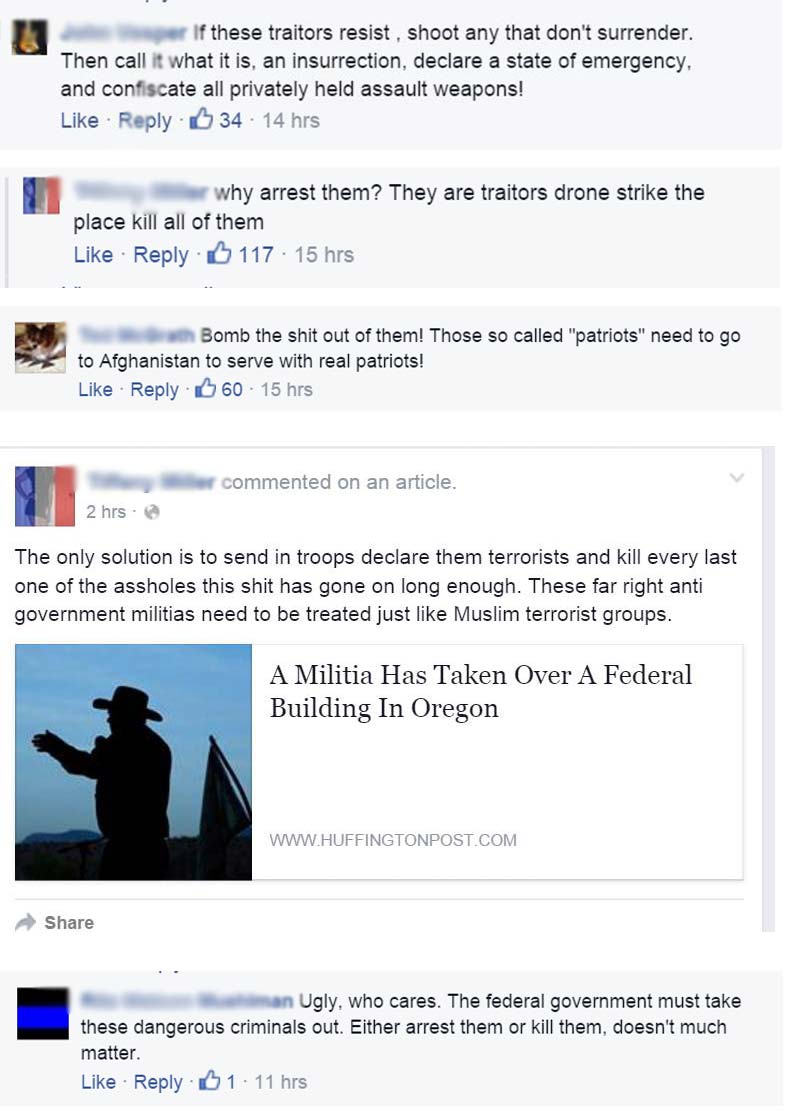 I am watching these events with interest.
The only comment I have to add now is with regards to the very Subtil way the powers of darkness work to destroy those brave souls who would dare to resist their diabolical plans… a perfect example being Obama's recent attempt to get the Senate to remove the second amendment rights of Americans on 'the terrorist watch list/ no fly list'…. saying such a move was simple 'common sense'.
Watch his speech >here< Now on face value this may seem like a prudent measure to keep the population safe from domestic terrorism... you get the idea.... take the guns off 'Radical Islamics who vocalise support for Isis', etc before they start shooting.... who would deny the sagacity... the humanity of such 'forward thinking' in light of all the terrorism of our day? well Amazingly enough... Congress was not fooled this time... in fact it is *not common sense at all* but a sneaky ruse to remove 2nd amendment rights from anyone *the government* deems to be a threat *to the government*... which goes to show that this ruse was nothing short of a Constitutional removal of the second amendment itself! A Machiavellian power grab! You see *anyone* can be put on 'the terrorist watch list'.... esp if they are vocal about resisting government tyranny. These are people who by and large have not been convicted of any crimes. They may belong to groups or have associations with people the government dont like.... like the Bundy's. They may simply be vocal bloggers against Police brutality, against the war on drugs,... like me.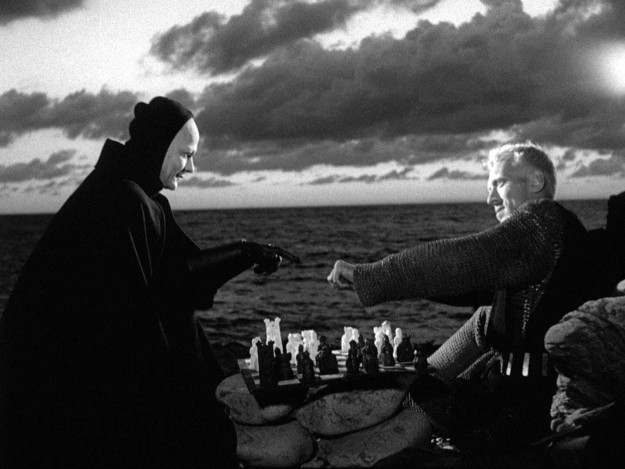 The Darkest period in human history lies before us…. saith the scriptures.
It is going to be a period of Absolute Tyranny…. of absolute State worship.
The powers of darkness will surely strangulate all outspoken dissenters, and will crush all resistance.
The will dis-arm their captive populations, and label anyone who stands against their Leviathan system as 'domestic terrorists'… and use any Nut bar crimes as excuses to push through their agenda…. all to the applause of the Billions of dumbfounded dipshits who themselves *hate* independent libertarian minded individuals who refuse to swim with the flow.
This is a powder keg waiting to blow…. yet the Powers of Evil are playing their game…
The Stakes are as high as they can get!
Obama would love these guys to kill a few cops so that he can paint this whole Libertarian movement as Domestic terrorists and Crush this Patriotic movement, and remove the 2nd amendment.
It is the only thing which prevents an absolute police State in America.
Tim Wikiriwhi
Christian, Libertarian Independent.
Update: 6/1/16…. Obama is now moving to impose his agenda against the 2nd amendment via 'executive order' bi-passing the safeguards of Congressional mandate while admitting the absolute impotence of these measures to achieve the supposed objectives he pretenses to underpin his actions!
"These are not only recommendations that are well within my legal authority and the executive branch, but they are also ones that the overwhelming majority of the American people – including gun owners – support and believe in." Moments ago, President Barack Obama addressed his meeting with Attorney General Loretta Lynch regarding new executive actions aimed at tightening gun control.

Posted by Fox News on Monday, January 4, 2016
For my brief commentary…. go here >>> Who writes the Laws in America? The Erosion of the Safeguards of Liberty via Subversive Party Political Machinations (2). Update On Obama's personal drive to destroy the 2nd amendment.(2)
More on this from Tim….
Do the Math…Obama is waging a covert war on the American People.
Shitstorm in Nevada! The Crisis Revisited. DC Clothesline.
US State Terrorism. Pretext to abolish the second Amendment. Bundy's declared 'Domestic Terrorists'.
Bundy Cowboys and Militia Stand on the highest legal ground… Why the 2nd Amendment was enshrined.
High Noon at the Bundy Ranch. "A Tiananmen square moment".
Charlie Delta and Cliven Bundy: New York Times slander.
The Coming American Civil War.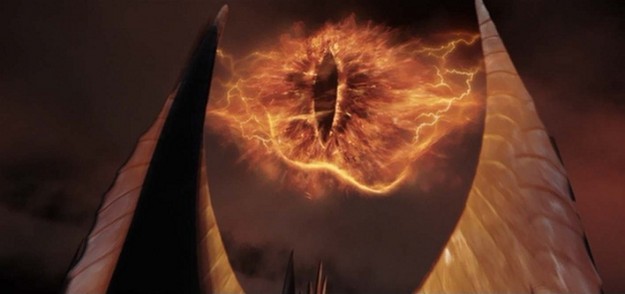 Enslaved by your own Gullible Stupidity! Taxation and Tyranny.
Time to Choose…. Storm Clouds Gathering. God given Rights vs Tyranny
The Government wants to kill you. They know the end is nigh.
For Goodness sake…Stick to your Guns!
Epitaph. The Death of America and Western Democracy. Ron Paul's Farewell Speech.
Putin stashes tonnes of gold, while America burries itself in play money.
Bankrupt Socialist State means urgent need to take care of your own safety and defence.
Riders on the Storm! Homeland Security already confiscating guns .
Christian Father defends 2nd Amendment and Liberty from Oppotunist Tyranny and Reactionary Socialism. Columbine Tragedy
Daddy… What part did you play in the Revolution?
Doomed! Prison of our own device…
Legalised Force attracts Thugs and Bullies like flies to…
Time to Choose…. Storm Clouds Gathering. God given Rights vs Tyranny
Tim Wikiriwhi's Submission to the New Zealand Government's Constitutional Review. 2013
Total Control over You. 'Good Citizen Sesame Credits.'
Lost Plot. World Press Freedom Day.
Happy New Year? Let us Re-commit to the Battles of the Minds, Hearts, and Souls of our fellow humanity.
The Battlefield of the Mind. Eternal Vigilance!
Is your mind so small that you have to fall in with the pack wherever they run?
"I will give Thee Power and Glory"… saith Lucifer.