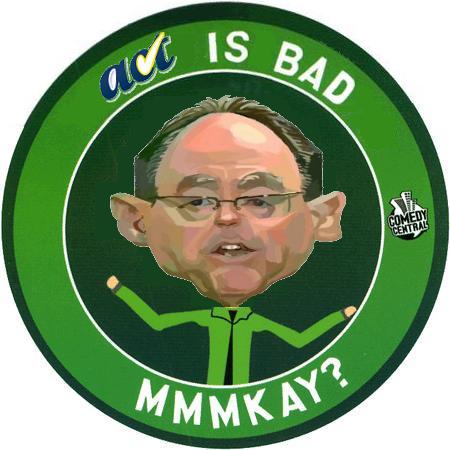 Latest from John Banks (ACT Party leader).
Opposition parties say New Zealand has been turned into a "police state" after Parliament last night narrowly passed the Government's controversial Search and Surveillance Bill.

Parliament last night passed by the Bill by 61 votes to 57.

It was opposed by all Opposition parties and the Government's support partner the Maori Party.

…

Mana Party leader Hone Harawira said 70 different government agencies could obtain surveillance warrants based on suspicion a crime could be committed.

"This Bill goes way beyond what they have in Europe, in Canada and even in the US."

If someone was detained under the Bill, enforcement officers could search a person's workplaces and friends, he told Parliament.

"You don't have to be guilty of anything, you don't even have to be to be arrested. You only have to be detained."

Mana opposed the Bill because it led to a "police state".

"Where the liberties and freedoms most of us now enjoy will disappear, where the powers of the police will be extended without the approval of the judiciary, where the powers of government agencies will assume more authority that the rights of ordinary New Zealanders and where there will be an assumption of guilt not only on an alleged offender but on anyone who knows that person.

"Where enforcement officers can bug your granddaughter's phone, install a hidden camera in your daughter's bathroom, download the files from your wife's computer and steal your files without even having to prove a crime has been or will be committed."
Latest from Don Brash (former ACT Party leader).
At the risk of starting a storm even more intense than the debate on climate change, I thought I'd note that the current issue of "The Economist" (in my opinion the best weekly news magazine in the English-speaking world) has an article on the ongoing drug wars in Latin America. Thousands of people have died, and it is not at all obvious than the flow of drugs, much of it to the US, has been reduced despite the cost in human life.

Last year, I enlivened my campaign for the ACT Party – unwisely in retrospect – by suggesting that in New Zealand we should be taking a serious look at whether the present policy on drugs like marijuana should be changed. The Law Commission has suggested there should be change, and internationally the Global Commission on Drugs has made a similar recommendation. I should stress that I myself have not ever used recreational drugs (except relatively small amounts of alcohol) and I do not want to see my teenage son using them either. I'm simply saying that by continuing to make the possession of small amounts of marijuana a criminal offence we drive the drug traffic into the hands of seriously bad people, who do enormous damage to everybody they touch.