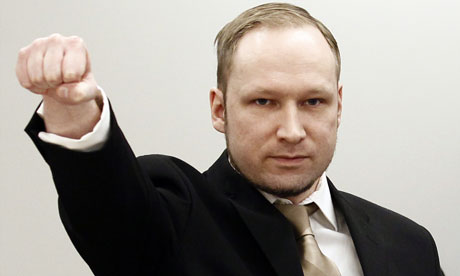 What separates our Modern society from savagery and Barbarism? Not a Lot.
If we are to assume We enjoy a higher quality of life today because of Lessons hard learned from the mistakes of history, I regret to say we are fast forgetting them…and thus doomed to repeat the process.
I was stimulated to such contemplations today when confronted by blunt and self-righteous calls to not bother giving The Norwegian Mass murderer Brevick a trial… apparently He does not deserve one… but ought to be lynched or shot.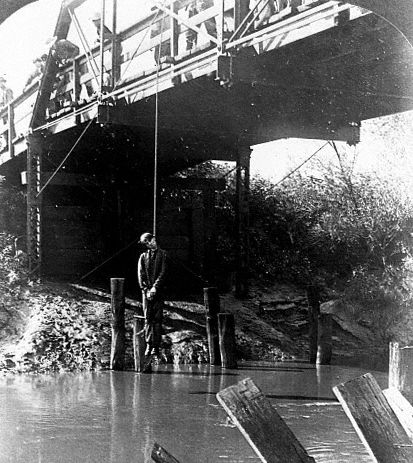 Silly me. Here was I criticizing the Norwegian justice system for not allowing Anders Behring Breivik to say what he wanted in his own defence (Apparently they feel that if they allow him to read his 8000 word 'New Manifesto' that he will somehow be 'winning a personal victory'… or may inspire other psychos to join his cause). I was saying that The Trial needs to follow due process, not muzzle the defendant… yet I was met with howls of Hatred that said that no trial was necessary…
"You would not be 'so easy' on him if he had killed one of your kids." Quoth He.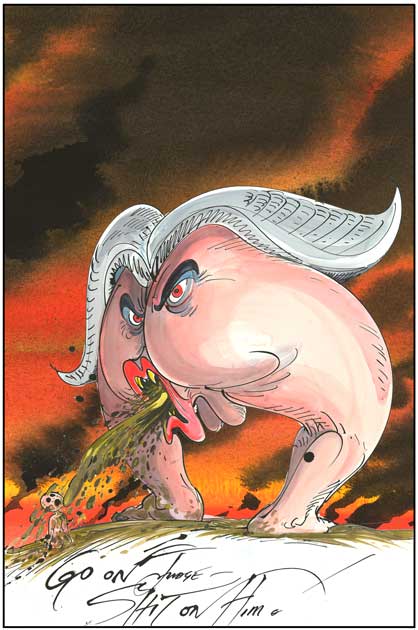 I tried to explain to my detractors that if they were to simply execute him that they would in fact be no better than him, as he thought he had the right to execute 77 people without trial too.
I said It is vitally important that He gets a proper defence and is not unduly restricted from voicing his reasons why he did what he did.
That this will involve enduring a hatful and deluded tirade, which he will no doubt take great pleasure in preaching to the Media of the world… is not a good enough reason to deny him due process.
"The Bastard does not deserve it"… !!!! ???
A Fair trial is not a reward, Its not a prize, It's an essential process which attempts to assure an Impartial judgement so that innocent people are not wrongfully punished. This is part of the vital machinery which differentiates a Civil society from a barbaric one governed by UTU/ vengeance.
"The Court case will cost Millions of Dollars! Why waste the money on a scum bag like him!" Quoth He…
I replied that I much prefer my Taxes go towards having a good justice system, rather than Paying hundreds of millions of Dollars in 'bail outs' or to Bludgers to sit on the dole or DPB!
I said that having a well organised and funded Justice system is one of the Few Legitimate and necessary duties of Government.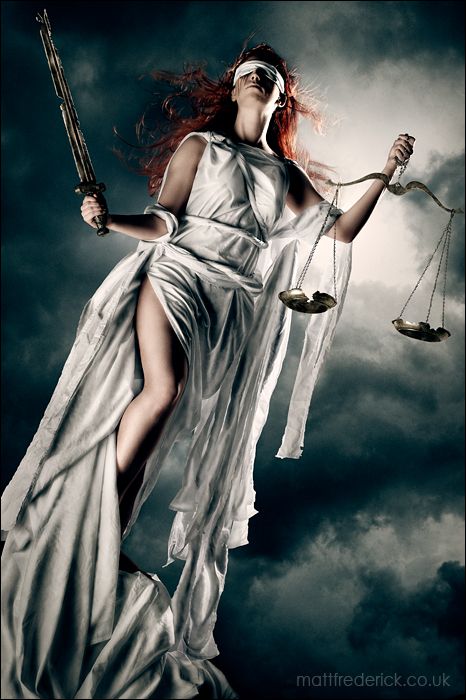 Was this little smoko room chat an oddity or was it an indication of a common mindset?
It appears to me that here in NZ, as in Norway that people have indeed forgotten what justice and civilisation is all about. Today people are more concerned with vengeance, and are not prepared to endure what must be endured for the sake of Justice.
Yes It is scary to realise just how thin is the skin of our civilisation… how close to Barbarism we lurk, and how easily tyranny could take advantage of the prevailing darkness.
I hope the Norwegians give Brevick a fair and just trial.
That is the only way he can be convicted fairly and justly punished… And Norway can maintain their claim to be a civil society.
Tim Wikiriwhi.