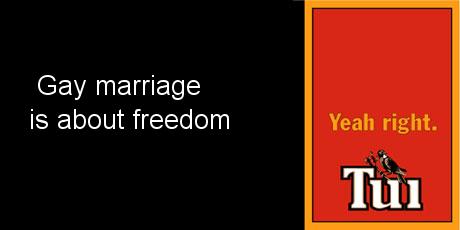 It has been suggested that advocating gay marriage legislation is libertarian. It's not. Advocating gay marriage legislation is about imposing your morals on to others.
For those that think that advocating gay marriage is libertarian I have a question… what are homo couples being denied if government doesn't legislate regarding same sex marriages?
It has been said if you don't want gay marriage don't have one – to that I say – just bugger off!