National Socialist Bill English socks Commy Super City Mayor Len Brown.
Our system of Governments is ridiculous.
It would be Funny if it were not so tragic!
Recently I have blogged on the Super city Council manufacture of a housing crisis in Auckland (here)
This is The UN Agenda 21 in action.
I also blogged about Opposition to Mayor Len Brown's unitary plan by Councilor Dick Quax (here)
Like all populist sensationalism which appears in the Media, the Hype has provoked the National government to act out of self interest resulting in a 'socialist vs socialist'… Agenda vs Agenda situation… The National Party vs SuperCity Mayor.
Feigning Benevolence… with the aim of easing the extortionate rate of buying a home in Auckland Bill English has told Len Brown to ease council restrictions to free up land to be developed for housing… Or He will force the issue via legislation.
Read NZ Herald article and watch video here: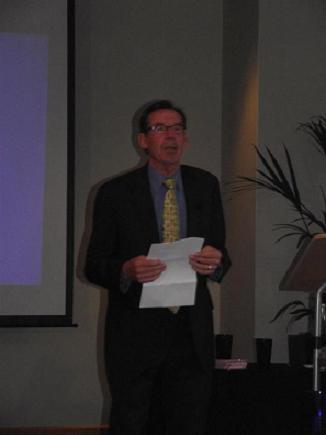 Super City Councilor Dick Quax put out a media release (Here) in approval of The government stepping in to force an easing of Council restrictions.
This is one of the rare occasions in which I too am in favour of Bill English using political coercion!
This coercion is aimed at forcing a tyrannical socialist council to loosen it's grip.
it is a move which improves property rights (albeit ever so slight… It's certainly not a fundamental reform)
Of course this artificial crisis offers Totalitarians like Brown both the the pretext, and the financial advantage to expand state housing… in the form of High-rise apartments… capitalizing on High rents in the city.
Watch this space…
Am I the only one who finds it despicable that Brown has no quams about knocking down Privately owned apartment buildings to create his Rail network?
Read about it here:
We are also witnessing the rise of left wing Totalitarian support groups posing as 'concerned citizens', for Eg The Tamaki Housing Group blames Deregulation for the Leaky buiding syndrome here:
It would be interesting to investigate what links Mayor Brown has with this lobby!
Of Course the 'Red Flag' aka The NZ Herald is quick to provide these Leftist with a media boost.
Objectivist Libertarian and achitect Peter Cresswell has done a series of blogs exposing this sort of socialist tactic used by the Tamaki Lobby that Leaky building syndrome was caused by deregulation Here:
Tim Wikiriwhi
Libertarian.