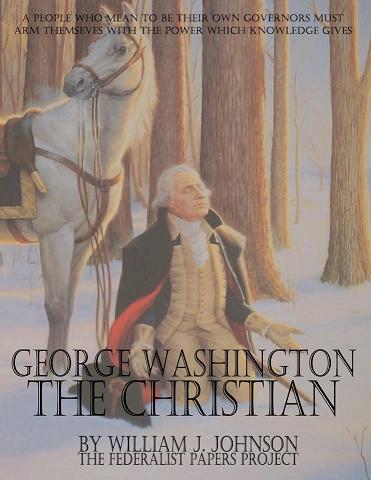 One of the very best Facebook pages is
The Founders, Religion and Government.
They are full of historical biography and quotation.
All Christian Libertarians ought to 'like' their page!
Here is something they have posted….
.
Get a FREE copy of "George Washington the Christian″ by William J. Johnson – Here:
Over the years, George Washington, along with many of the American Founding Fathers, have been labeled deists, agnostic or even atheists. Originally written in 1919, William Johnson, citing dozens of letters and books puts forth the case that Washington was not, as many claim, a deist, meaning a belief in a God, but one uninvolved with the world after its creation.
Washington's frequently professed belief in the "Hand of Providence," as evidence in this book, which is contrary to the concept of an uninvolved God. One of the best examples of this can be found in the story of Isaac Potts, a Tory (pro-British) Quaker. One day, while walking the woods near Valley Forge, he came upon George Washington, in prayer. When he returned home, Potts told his wife, "If George Washington be not a man of God, I am greatly deceived and still more shall I be deceived, if God do not, through him, work out a great salvation for America. "
A unique piece included in this book is a specific list of the various names for the deity Washington used. 54 appear in various quotations throughout the book.