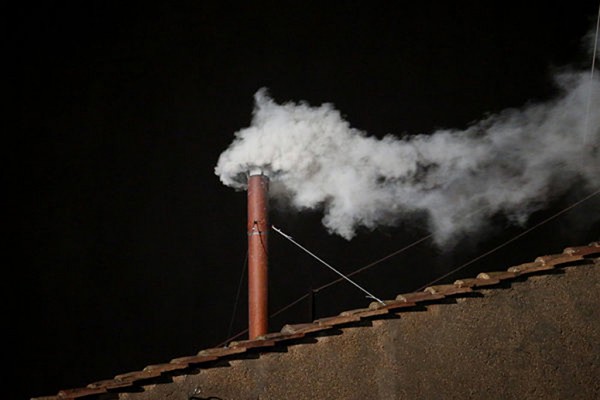 I'm liking the new Pope Francis. Formerly Cardinal Jorge Mario Bergoglio, he chose his papal name in honour of San Francesco d'Assisi). He's no liberal (none of that gay marriage nonsense) and Pope Francis lays out vision of 'poor church' working for the people.
St. Francis of Assisi, the pope said, was "the man of the poor. The man of peace. The man who loved and cared for creation and in this moment we don't have such a great relationship with the creator. The man who gives us this spirit of peace, the poor man who wanted a poor church."
But his views on recreational drug use are anachronistic to say the least.
Cardinal Bergoglio bashes bill to legalize drugs for personal consumption

Archbishop of Buenos Aires Jorge Mario Bergoglio criticized yesterday the bill that aims to legalize drugs for personal consumption, which is sponsored by the ruling Victory Front and backed by the Radical Civic Union and the Broad Progressive Front. Bergoglio, who headed the traditional mass and procession of Corpus Christi in Plaza de Mayo, warned young people about the intentions of those who sell illegal drugs.

"Don't trust the merchants of death," said the archbishop as he delivered a speech to the people who took part in the youth march that anticipates the Corpus Christi celebration.

"Some people dedicate their life to corrupt others, don't let them trick you, no matter if they promise you a thousand things," insisted Bergoglio.

The cardinal also condemned the lawmakers' who agreed to debate the initiative.

Currently a draft bill is being debated by the Committee for the Prevention of Drug Addiction and the Criminal Law Committee. Last week Supreme Court Justice Eugenio Raúl Zaffaroni backed the initiative when he was invited to give a talk.
Let's not look to the Vatican for startling new drug law reform initiatives.
Would you like to see the Pope on the end of a rope,do you think he's a fool?