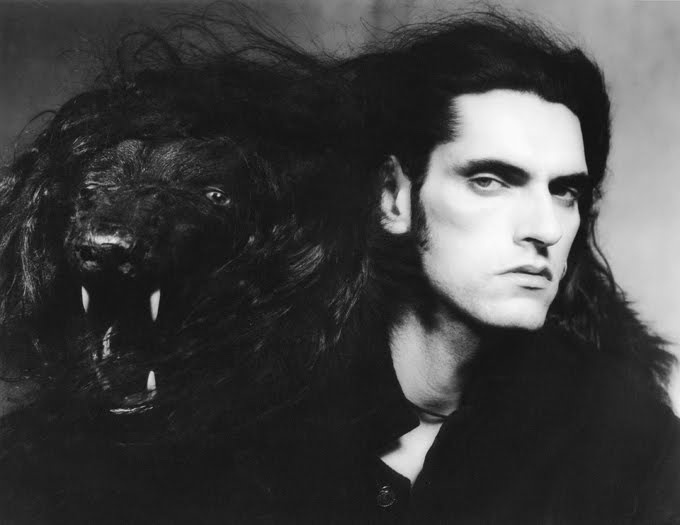 "As a Christian, I must forgive".
"My name is Peter Steele and I do nothing.
I am a kind, wonderful human being… sees the value in all life…
Lover of all living things… Typical christian … Hipo-christian…."
> here
This blog post started out as a simple tribute to Peter Steele, whose Music added flavour to my own life and whose death I felt as a tragic loss.
I did not know a great deal about him other than his music and so I started watching Youtube video interviews and what surprised me was how often he would slip in claims of being a Christian, usually in between some other strange comments… in particular his often claim that he actually *wanted to die.*
Now of course someone who belongs to a band called 'Type O Negitive' who wrote songs like 'Everything dies' and specialized on blatantly nihilistic themes, it should not be shocking at all to appreciate the Front man had a Morbid Fixation about Death, yet as a Christian myself I began to wonder if this Fixation had in fact stimulated some *Real contemplation* and that perhaps his random claims of being a Christian were something more than taking the Mickey.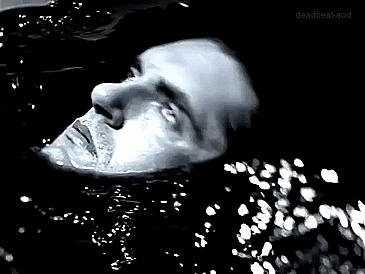 It did not take much effort to discover that Peter Steele…. despite Everything his music represents… was indeed one of those amazing Heavy Metal Stars who with age… came to some form of Christian Faith before he died.
Though many of his fans would not at all be pleased by this , it was fantastic news to me, and a token of how *Real* a person he was because he would have known how unpopular his public conversion would be with many of his Fans.
Many wont want to acknowledge this aspect of their Idol and will probably slag me for blogging about it, yet I want to tell his fans that his bravery in 'Coming out in favour of Christ' was actually a great act of Love he had for his fans… He was showing them the way.
Though he did not seek to ram Religion down peoples throats, yet neither did he want to be an Apostle of Nihilism and Irreligion.
He does not want his Fans to think that Life is pointless and that Good and Evil are meaningless terms.
I can justify these things by his comments… listed below.
So Peter was not only a great Artist, but was very Honest and of great depth… and he was also a member of a growing number of Hard Rock/ Metal Icons who have professed belief in Christ… and I can relate to this myself as a Head Banger and Christian.
Blacky Lawless from Wasp talks about how Heavy Metal is actually Music for Soul searchers….
"You're talking about a genre that, in general, is obsessed with the idea of God and/or the devil. Jazz, pop, there is no other genre that is absolutely obsessed with it as this genre is.
The Bible tells us, 'The truth has been placed in the hearts of all men.' In other words, people know what the truth is. What I see is people in the search of the truth. They're all on a journey, the people that are attracted to this genre are people who are really a lot more in tune with it than they think they are.
I'm speaking from a direction where I know what I'm talking about. I was in the church until I was in my late teens, and when I left and came to California, I went as far away as you could possibly go. I ended up studying the occult for three years. I understand what they're looking for — they're looking for the same thing I'm looking for. I'm at a point now where I'm bilingual: I can speak their language. They can't necessarily speak my language, but I can understand where they're coming from.
When we say 'religion,' we kind of use that as a general term, and when people have the resistance that they have to it, they have every reason to feel that way. That's part of what drove me away — the indoctrination of men that I received; it's man's indoctrination. Now, from my perspective, my faith is based on Jesus Christ and the Bible — nothing more, nothing less."
Read more here> I came not to bring peace, but a sword
***
And For me this rings true.
Read about my soul searching here > Jimi vs Jesus.
And so I hope that Peter Steele / Type O Negitive Fans can appreciate the vital truth that His conversion implies, and dont harden their hearts and carry on the Charade of *Thinking that the Heavy Metal Fantasy* is a blueprint for real life to be emulated by real people!
It is a Show… an act…. a story… that should be making you contemplate the Higher truths and searching for the meaning of Life.
Like Alice Cooper, Brian Welch, Dave Mustaine, and Others… Peter found out that Wealth, Fame, and Fortune, are insufficient in themselves to give real value to a persons life.
That Meaning and Salvation is Found in faith in God, and Jesus Christ.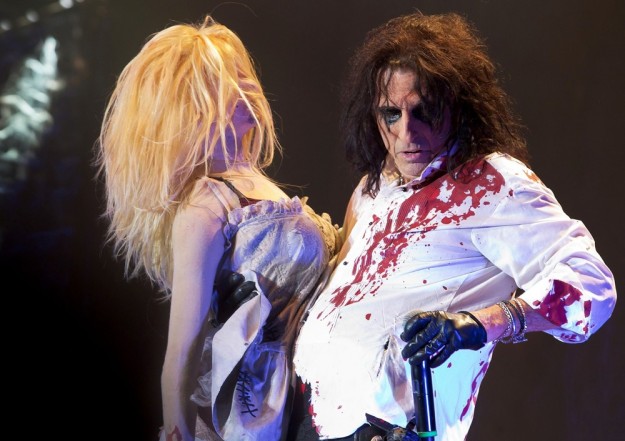 Ask yourself Who in their Right mind actually thinks Alice Cooper, or Blackie Lawless's Stage show personas are to be take seriously?
"We're the the Lunitic fringe… who rusted the hinge on Uncle Sams Daughters and sons"
"Were all Crazy"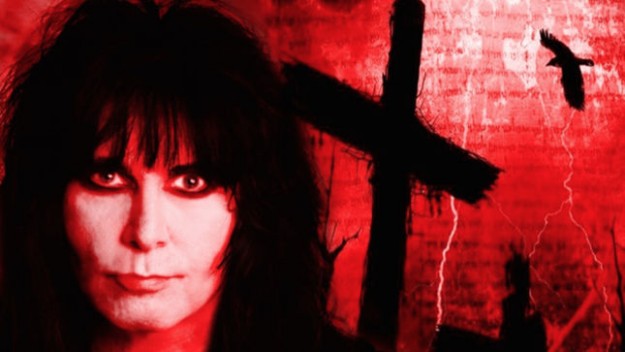 Unfortunately Peter died not long after making his faith public.
I can only speculate about the interesting perspectives he would have shared if he had had more time.
Fortunately He turned to Christ in the nick of time!
Too many lost souls never reach this enlightenment…
Read> Falling to Pieces …. Thank's for the music Scott Weiland
So I hope 'a light turns on' in the minds of Metal fans who read this tribute rather than simply getting angry at the thought of taking Christianity seriously, or feeling that Peter 'Betrayed' the hedonist cause.
He did you the best favour he could possibly do.
He showed that *Keeping it real* sometimes being brave enough to swim against the current, and be willing to suffer malice and hate, for the sake of being true to yourself and not living as a fraud.
So Rock on Metal Fans…. enjoy life… but dont be a complete moron and deny the true meaning of Life that comes from Knowing Jesus Christ.
The Band in Heaven will Rock Hard!
Read > Hell is for the Self Righteous, Heaven is for Sinners.
Tim Wikiriwhi.
Music Fan.
Christian Libertarian.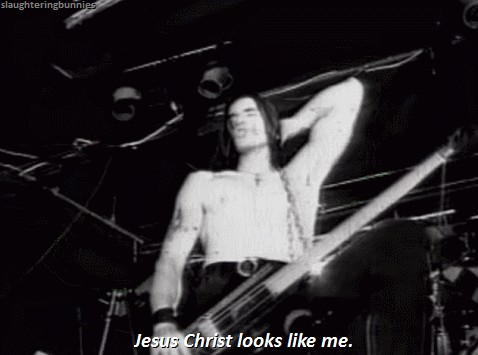 "Peter Steele, frontman of TYPE O NEGATIVE and founder of my favorite thrash band evaaar CARNIVORE was for a while, quite the trainwreck. I remember seeing a Carnivore reunion a few years ago, and noticed he did not look well. Recently though, TYPE-O started touring again and its clear by the interview below that Peter Steele is clean, looks relatively healthy and still has that dry witty sarcasm that he is known for. The interview was pretty fun at first but then slowly it started taking a turn for the worse…
Ladies and gentlemen, Peter Steele has found God. Does this mean hell has really frozen over? Not only has he found God, he thinks you should have God in your life too. OMFG WHAT THE HELL HAPPENED TO YOU??? He literally says "We are all part of God's plan."
Read more > Here.
Peter Steele is now sober; into God and shit.
"I was born a Roman Catholic and I think that I have gone back to my faith. You know, people ask me are you a born-again Christian and I said no I am a dead-again Christian I have always been dead. I believe in Jesus Christ and God and the whole thing but, you know, I don't shove it down anyone's throat. You know, it's a very private personal thing and faith is really strong and I really want to see my mother and father again. And also I can't believe that somebody like Hitler and Mother Teresa are going to the same place after death. I can't believe that." Besides, you don't get a cock that big unless you are blessed by the Lord."
From here > Top 10 Born Again Christian's in Metal
"Most of you have probably never heard of Peter Steele, (left) who passed away last month at the age of 48 from heart failure. Steele was the bassist and lead singer from the band Type O Negative, a popular group in the 1990's that was at the cutting edge of the emerging "gothic" music scene and culture – you know, all those whiny, self-pitying teens who dye their hair black and try to look like vampires? Though Type O Negative, as a niche band, never attained a real popular mass market appeal, they did sustain a strong underground following throughout the 90's and into the new millennium. Steele set the group apart by his haunting, baritone vocals in an age when most goth/metal bands looked for male singers who could do alto or soprano. Attempting to sound as "gothic" as possible, the band's music often featured church organs and choirs, as well as slow, creepy rhythms (think of the Addam's Family theme song).
Steele had a typical rock-star lifestyle – struggles with depression, drug abuse and alcoholism that eventually derailed his music career and made him a has-been by the mid 2000's. Last month he passed away of a sudden heart attack at the age of 48.
So why is this news? A rock-star dies before his age? Is this surprising for someone who dallied in the occult (and professed atheism), exulted vampires as role models and sung about sacrilege, fornication and demonology? I recall listening to Type O Negative when I was 14, and this music definitely got me interested and involved in occult spirituality (I even had a brief vampire phase that thankfully proved very temporary). How many other young people were lured into the occult through this sort of music that exalts vampires and everything dark? And why am I bringing this up on my blog?
Because shortly before his death, Peter Steele converted to Christianity and even claimed to be a Roman Catholic. He went on talk shows speaking about how God has a plan for everybody and stated that one thing that helped bring him to Christianity was the conviction that there had to be some justice in life beyond this world; in his own words, that "someone like Stalin or Hitler just couldn't wind up in the same place as Mother Teresa." This sudden change appalled his fans (who thought he had sold out) and amazed Christians, who were once again reminded that nobody is beyond God's grace. His was definitely the most unexpected conversion since the 2005 conversion of Korn guitarist Brian "Head" Welch. Unfortunately, unlike Welch, Steele died very soon after announcing his conversion."
From here > Peter Steele – 1962-2010
Wikipedia >Here
Read> Death of an Atheist. Follow the evidence.
Alice Cooper; 'My life is dedicated to follow Christ'
Brian Welch: From Korn to Jesus
Rock legend and good guy Glenn Hughes pays his respects at Ronnie James Dio 4th year memorial.
Alice Cooper Goes to Hell. Nek Minnit!
Alice Cooper; 'My life is dedicated to follow Christ'
Megadeths Dave Mustaine is a Christian.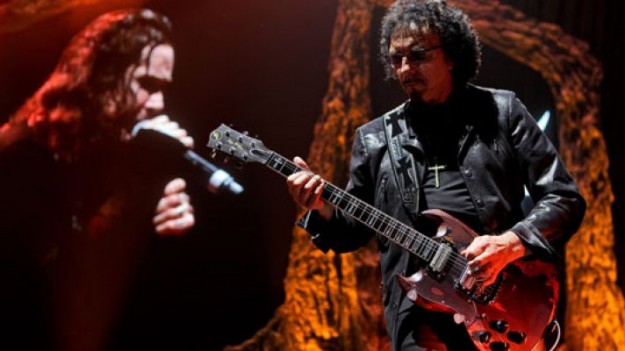 Read > BLACK SABBATH's GEEZER BUTLER: 'I Always Felt That God And Jesus Wanted Us To Love Each Other': Blabbermouth. net
Read > Is your mind so small that you have to fall in with the pack wherever they run?