Its that time of the year again my Peeps!
Cast your votes here… The Rock 2000!
Here are my picks…..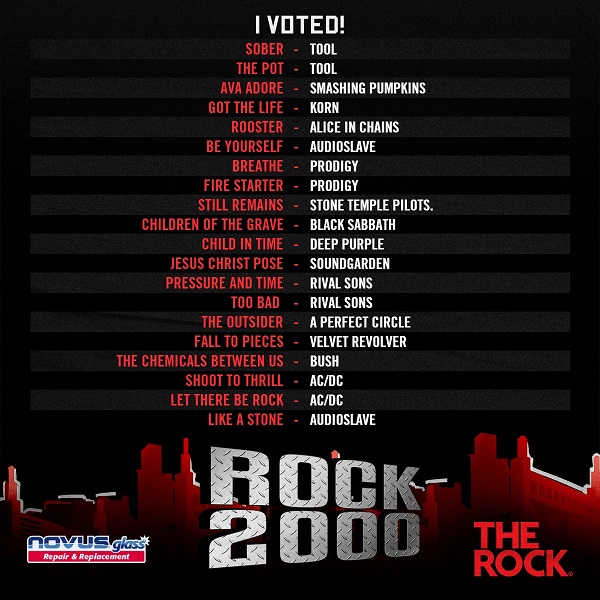 Looking forward to the countdown!
Here is some Blogs I have written about the Rock 2000 and other stuff… including 2020 when I won VIP tickets etc to the Live Rock Countdown and Concert at Victor Arena headlining Devil Skin… thanks to Sponsors Carlsburg Beer!
This post also contains an 800 unit song title list… by bands… I have spent literally months writing… to help people to pick their own 20 songs they would like to win….
THE ROCK FM 2000, 2020. BANDS AND BEST SONG LISTS. CHEERS TO CARLSBERG BEER!
STILL SLAVES ON MONDAY. THE TYRANNY OF TOOL 'THE ROCK 1000'. 2014.
TOOL KICKS ARSE! THE ROCK 1000 2013.