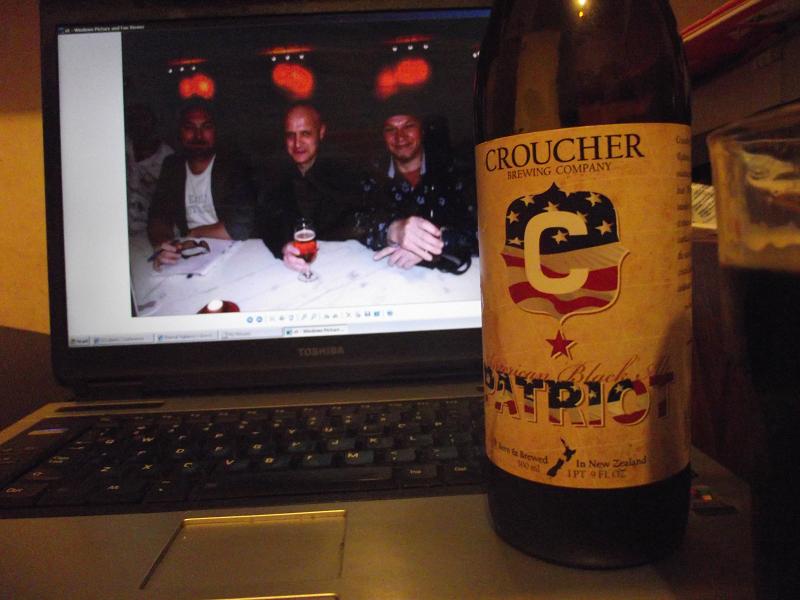 About two years ago while I was on the hunt to try different Dark beers and Porter Ales, I came across Croucher Brewing Company's Patriot, American Black Ale, brewed in Rotorua.
It was exactly the sort of Oddity that I was looking to try.
At nearly $10 for 500mls it was on the pricey side, yet in the name of Beer Science and culture I decided to give it a crack.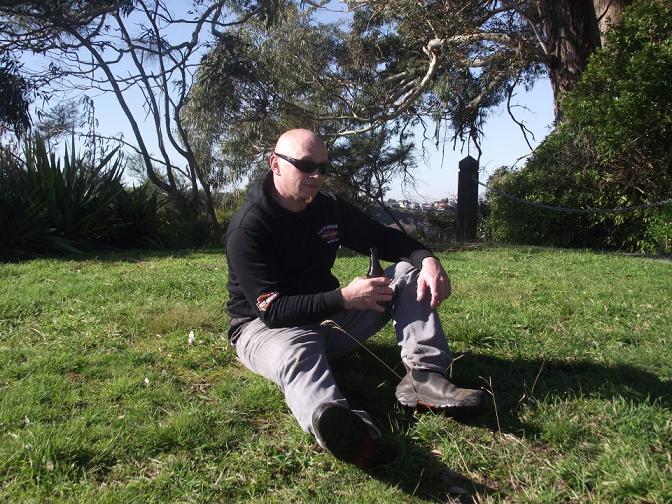 Beer Miester Tim Wikiriwhi at work in the field.
It was very different to any other Black beer I had ever tasted!
Quite shockingly strong on the Hoppiness…something I have never really enjoyed and one of the reasons I prefer Porter ales… yet after a few glasses I was quite enthralled with *this* sort of Hopps!
It actually converted me to the Idea that I should be experimenting more with hopps in my VonTempsky Heroic Ales …homebrew, and though after several 'fails'…. Batches I will not be repeating, I still cant help but love this Patriot American Black Ale and wish I could figure out how to get some of that magic into my own brews.
I rank this Beer very highly.
Read some more reveiws about it Here:
I have also found out via Croucher's Face book page that they also Brew an 'Ethiopian Coffee Stout' which has gone on tap at Galbraith's Alehouse Auckland!
As I am a Fan Of Coffee Porters, and Brew my own, I cant wait to get my grubby hands on a few Bottles of this Coffee Stout!
When I do I will report!
Coffee Porters Keep very well.
I am drinking some I brewed about two years ago and still tastes great!
I brew up a very very 'expresso' strength jug of Maccona and put a shot glass full in each 750ml bottle before filling with my Porter brew.
That works very well.
See my Home brew Face Book Page for VonTempsky's heroic Ales Here: