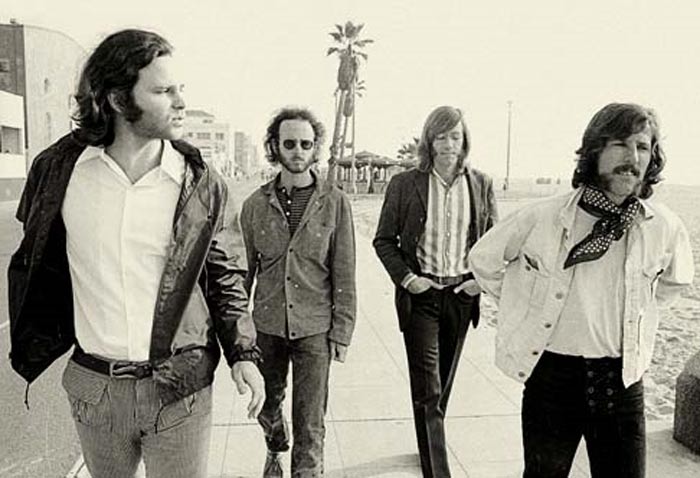 Ray Manzarek, 74, Keyboardist and a Founder of the Doors, Is Dead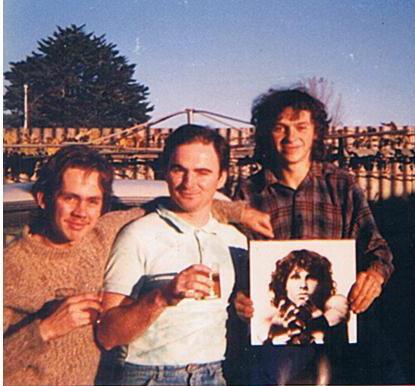 Before I became a Christian… in the late 80's I believed in the Doors!
I used to roll… 100mph… in my Doorsmobile…a white Valiant Ranger 245 Hemi… with a Doors Badge in the Grill which had I cut out of 16mm thick Aluminum plate and painted Red.
I never Got tired of getting high and listening to the Doors, or Pink Floyd!
Ray Manzarek's Keyboard put the 'trippy-ness' into the Doors sound.
He was one of the very best…ever!
The Door's (of Perception) music is a Religion… Hedonistic, Mystical, Nihilism,… all mixed together… 'Break on through to the other side!, 'The Crystal ship'…
A word of warning to you young-uns….
You gotta be real careful who you Idolise!
Worshipping people like Jim Morison can put you in an Early Grave!
Dead is a Bath by 28.
I guess we young guys easily fall for that sort of thing to fill the black void… that mystery and enptiness which consumes the lost soul… wandering wandering in hopeless Night.
Out here on the perimeter there are no Stars.
Out here We is Stoned Immaculate.
I really hope Ray found out Life and reality are so much more that that…
It's quite staggering to realise that millions of souls dont find any deeper meaning or value…
Yet again I question thus… Were the Drugs and Doors music really that bad for me… as all the Condescending wonkers like to assume?
I sometimes think that these things actually helped me in my quest for truth and that they were an essential part of my 'mind expanding enlightenment' which eventually led me out of atheism and into Faith in Christ.
Smoking a lot of Pot and listening to music like the Doors also meant I spent a lot of time meditating on the meaning of Life… They made me wonder if there was something more to life than mere materialism?
And Drugs and the Doors also (ironically) kept depression and suicidal thoughts to a minimum as being a lost soul is truly a frightening thing… and so the fact that the Drugs and the Doors gave me relief and stimulated Contemplation about reality makes me think they actually played a roll in saving my life and helped steer me towards belief in the Spirituality of existence… they got me started on my pilgrimage. 🙂
I Owe a debt of gratitude to Ray, Jimmy, John, and Robbie for that.
Along with other Great Muso's, Their Art enriched my life.
I think this 'apparant contradiction' is very valid… It all depend's on the Individual's desire to know the truth rather than hide from it.
'The End'
This is the end
Beautiful friend
This is the end
My only friend, the end
Of our elaborate plans, the end
Of everything that stands, the end
No safety or surprise, the end
I'll never look into your eyes…again
Can you picture what will be
So limitless and free
Desperately in need…of some…stranger's hand
In a…desperate land
Lost in a Roman…wilderness of pain
And all the children are insane
All the children are insane
Waiting for the summer rain, yeah
There's danger on the edge of town
Ride the King's highway, baby
Weird scenes inside the gold mine
Ride the highway west, baby
Ride the snake, ride the snake
To the lake, the ancient lake, baby
The snake is long, seven miles
Ride the snake…he's old, and his skin is cold…