From one of the very best Face book Pages…. The Founders, Religion and Government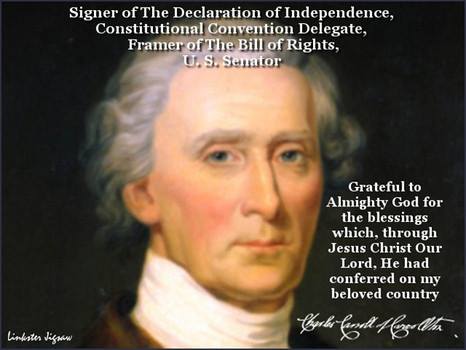 "Grateful to Almighty God for the blessings which, through Jesus Christ Our Lord, He had conferred on my beloved country in her emancipation and on myself in permitting me, under circumstances of mercy, to live to the age of 89 years, and to survive the fiftieth year of independence, adopted by Congress on the 4th of July 1776, which I originally subscribed on the 2d day of August of the same year and of which I am now the last surviving signer.
"I do hereby recommend, to the present and future generations, the principles of that important document, as the best earthly inheritance their ancestors could bequeath to them, and pray that the civil and religious liberties they have secured to my country, may be perpetuated to remotest posterity and extended to the whole family of man."
~ Charles Carroll, On the 50th Anniversary of the Signing of the Declaration of Independence (August 2, 1826)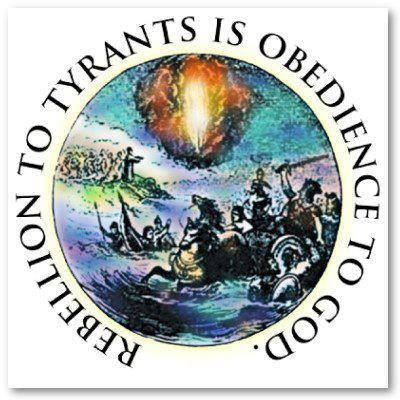 The Founders, Religion and Government
This is an update on an image we have shared before. A reader over at the The Federalist Papers colorized an image made in the 1800s of the motto Benjamin Franklin proposed for the Great Seal of the United States.
Please visit The Founders, Religion and Government and click like