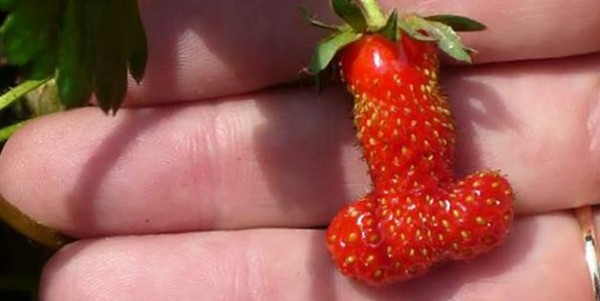 Hawke's Bay District Health Board has been doing some creative thinking.
Condom card aims to cut teen pregnancy

Tennagers as young as 13 are being issued with 12-trip passes to safer sex, in an effort to drive down abortions and teenage pregnancies.

A scheme in which young people are given bus-pass-style cards entitling them to free packets of condoms has been piloted in Hawke's Bay, and could be picked up nationwide.
This is a Christian libertarianish blog. I have some questions for our readers.
For our libertarianish readers. Would you rather pay for other people's contraception now, or would you prefer to pay for raising their children later?
For our Christian readers. Do you support the Hawke's Bay DHB's initiative "to drive down abortions"?
(Sex, religion and politics. Looking for a polite conversation? You came to the wrong place!)
Social embarrassment and the cost of condoms were identified by the region's health leaders as factors contributing towards unplanned pregnancies and sexually transmitted infections.
Are social embarrassment and the cost of condoms factors contributing towards unplanned pregnancies and sexually transmitted infections?
Are social embarrassment and the cost of condoms factors contributing towards teenage pregnancies and abortions?
Teenage pregnancies are not always unplanned pregnancies and homicide is not an STD. What is the Hawke's Bay DHB actually trying to achieve? Because if we don't know what the scheme is supposed to do, we won't know if it works.
I'm going to assume that the Hawke's Bay DHB is trying to prevent unplanned teenage pregnancies.
The Condom Card scheme is being hailed by Auckland University's adolescent health research group, which says contraceptive use among youth has remained stagnant at less than 60 per cent for more than 10 years.

New Zealand's teen pregnancy rate is the second highest in the developed world, with the latest census data showing more than 6000 teenagers became pregnant last year.
Why so high? Social embarrassment and the cost of condoms? Kiwi women are the most polyamorous in the world, according to a study by Durex. Could that have something to do with it?
According to Wikipedia, 40% of teenage pregnancies end in abortion. That's 2,400 children of young mothers who'll never get to see the light of day.
Hawke's Bay District Health Board population health adviser Michele Grigg said it had taken the lead from similar schemes in Britain. "It was time for some creative thinking."

At present, young people can see their GPs for part-funded prescriptions for condoms. School health nurses and some youth clinics provide them for free, but not in all areas. A packet of condoms costs between $12 and $20.
Is that expensive? Twelve packets of condoms cost between $144 and $240. Is that expensive?
In Hawke's Bay, more than 40 school counsellors, public health nurses, youth workers and two pharmacists are now trained Condom Card practitioners. Anyone aged between 13 and 24 can see them for a brief talk on safe sex, including advice on consent, and where to access health services, before being issued with a card.

Each time they visit a pharmacist, they get the card clipped and receive a free packet of condoms.
A brief talk with a trained Condom Card practitioner. Is that socially embarrassing? What happens when you notch up 12 clips on your Condom Card? Is the 13th packet free? Or does safe sex suddenly revert to being prohibitively expensive? According to the study by Durex, New Zealanders have sex an average 122 times a year. So the Condom Card might see you right for a couple of months. Then what happens?
Conversations with younger teens would be focused on safety, and encouragement to talk to their parents, Ms Grigg said.

An Auckland University evaluation after six months of the trial found 51 per cent of more than 200 cardholders were young women, with an average age of 16.

The scheme was funded by the DHB, and other regional health authorities had already been in touch, Ms Grigg said.

Hawke's Bay Family Planning health promoter Gill Lough said chemists at seven participating pharmacies had been given training to be more youth-friendly and not to ask awkward questions.
Are you purchasing these for yourself or for someone else? Have you used condoms before? Are you using any other form of contraception?
It was hoped sexually transmitted infections and pregnancy rates in teens would decline, particularly in areas of high deprivation, such as Wairoa.
In Wellington, Evolve Youth Services manager Kirsten Smith said the scheme would be welcome in the capital. Condoms were free at its clinic, but it saw only a fraction of the city's teens. "When you look at how hard it is for young people to access healthcare, something like this just makes sense."

Auckland University's Youth 2012 principal investigator Terryann Clark said national health and wellbeing surveys showed condom use had not risen since 2000.

"We're not making a huge amount of difference for young people, and there's a real need to improve that.
Not making a huge amount of difference? I guess that means we're either going to stop what we're doing or do more of it. Prepare to open your legs and wallets.
"Most people have access to chemists, and anything that supports sexually active young people to get good quality care is really positive."

Only about a quarter of secondary-school-aged students were having sex, and the idea that giving away free condoms would encourage more was a huge misconception, she said.
I see what you did there. 🙂
"It's not going to make them rush out and do it. If young people have support and education, they are less likely to have intercourse and, when they do, they are more likely to be responsible."

Pharmacy Guild president Karen Crisp said it was great that pharmacists were being used as a source of easily accessible advice, especially if young people were unable, or less likely, to go elsewhere.
If young people have support and education (i.e., free condoms) then they're less likely to have intercourse. You think?
I don't think so. The problem is that the proposed symptomatic relief is going to exacerbate the underlying condition. The underlying condition is a culture of sleeping around. There is no doubt in my mind that encouraging teenage girls to have safe sex is encouraging them to have sex. Giving them a finite supply of free condoms at the age of 13 can only be bad. Like fighting for peace, subsidising condoms to cut teen pregnancy will inevitably lead to blowback.
We've heard it all before. Back in 2008. So how did that 5-year plan work out? New Zealand's teen pregnancy rate is still the second highest in the developed world, with the latest census data showing more than 6000 teenagers became pregnant last year.
Taxpayers fund flavoured condoms

Flavoured condoms will be subsidised by taxpayers to encourage safe sex and reduce the risk of disease and unplanned pregnancies.

The flavours – including strawberry, vanilla, chocolate and banana – became available this month after government drug-funding agency Pharmac reviewed its range of subsidised condoms and identified a need for wider choice.

It already spends about $1million a year subsidising more than nine million condoms, and the range will now be extended to include large, extra large, ribbed and super-sensitive varieties.

Pharmac chief executive Matthew Brougham expected the broader assortment, which would be about 10 per cent cheaper, to be popular among a range of age-groups.

As New Zealand had high rates of unplanned pregnancies and sexually transmitted diseases, he believed subsidising more condoms would encourage safer sex.

During consultation some stakeholders had questioned whether it was the right decision, but Mr Brougham had no doubts.
The fundamental cause of the trouble is that in the modern world the stupid are cocksure while the intelligent are full of doubt.
Health Minister David Cunliffe was also in favour of the move. "A wider subsidised choice for patients may assist with increasing condom use."

Pharmac Acting medical director Dilky Rasiah said that overall the decision was about getting better health outcomes through a greater use of condoms, and increasing choice for a lower price.

"Improving sexual health is a government health priority so increasing the range of condoms available can only be good in terms of encouraging safe sex practices."
Perhaps our Prime Minister in waiting ("may assist") is more intelligent than we think. Par for the course, though, for the cocksure Ministry of Stupid ("can only be good").
Each year New Zealand prescribers issued some nine million condoms, which cost the taxpayer less than $1m of the $635m pharmaceutical budget. Under the latest decision, the supplier's price would reduce by 10 percent, she said.

"Condoms are already funded and always have been. This decision sees a 10 percent price reduction for all condoms, which frees up funds that can be used to purchase other new medicines."
That's about 10 cents a condom by my calculations. So how many condoms in a subsidised packet and what is the subsidy per packet? So many questions, so little time.
I don't support the Hawke's Bay DHB's initiative.
I don't have any creative ideas other than practising abstinence and eating more strawberries.
I'll let Bob McCoskrie have the last word.
Conservative lobby group Family First has labelled the subsidised flavoured condoms as "morally bankrupt and an insult to people with breast cancer, high blood pressure and heart disease".

It called for the Government to reverse this spending decision. National director Bob McCoskrie said it was "tragic and a national disgrace".

"At a time when Pharmac can't find funding for sufferers of breast cancer, heart disease, high blood pressure and other serious problems, that they can find funding to subsidise flavoured condoms," he said.

"This is simply about funding sexual behaviour that shouldn't be at the cost of the taxpayer or other more life-threatening medication.

"Is Pharmac going to consider subsidising sex toys next?"

He cited a number of people missing out on funding for drugs.

"Yet Pharmac can find funding for strawberry flavoured condoms."