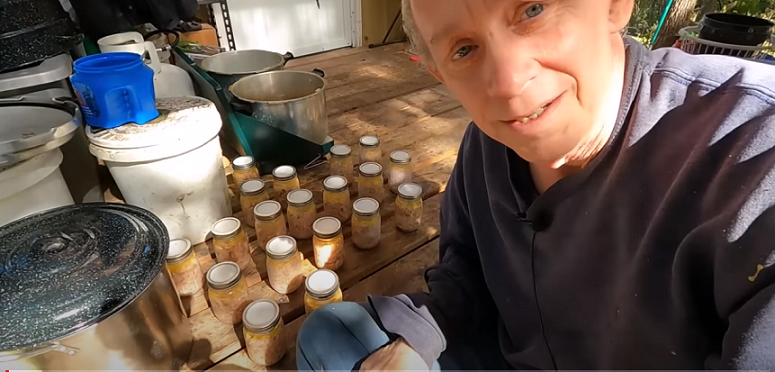 Screenshot: Little House Off Grid.
This is a youtube channel I have only just discovered. These people look like they have been the target of the system for a long time… over a whole raft of issues.
My first impressions are this guy appears to be a genuine advocate of self-reliance and independent living.
I look forward to checking out more of their videos.
This video title caught my eye as it is yet another example of the relentless creeping usurpations that are establishing the Totalitarian State.
Here we have a video (above) that shows the malicious intent of Globalists to make it impossible to exist outside their systems of control.
This is why they want to get rid of Cash.
We can expect these sorts of laws to proliferate… across the board.. and in all so-called Free Nations….including here in New Zealand, for our Christian founded Capitalist societies are the main targets for overthrow by subversion… rotting them from the inside outwards.
This Blog is my soapbox.
You have been warned!
This video tells us the US Department of Agriculture has actually Banned 'Canning lids'!!!!… for us Kiwi we call 'Canning Jar Lids' Preserving Jar lids.
Preserving food is one of the most essential aspects of being able to minimise dependence and survive 'off-grid'.
By off Grid I mean *outside dependence on the system*.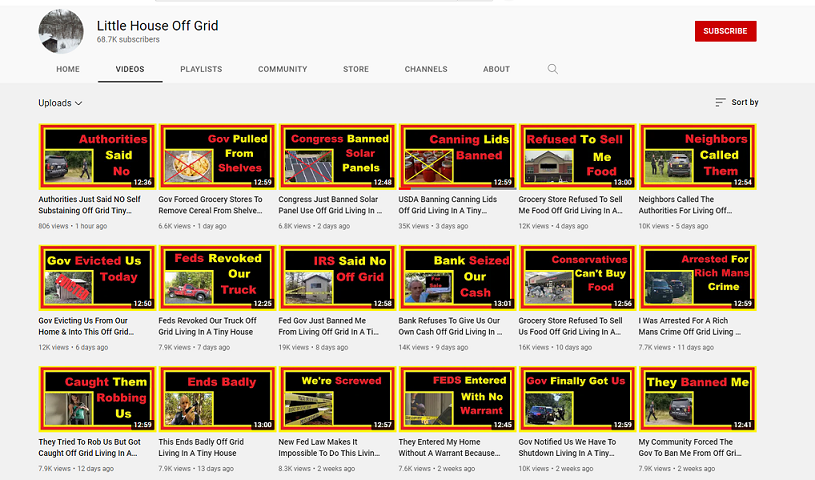 Like the 'Anti-vaxxers'… The Prepper Community have been the targets of relentless dis-information and slander as 'crack pots' for many years…. for the very same reasons…. They seek to promote independence from State Control.
The Puppet masters us 'influencers' to make certain ways of thinking appear 'whack' and 'extreme'… targets to be mocked and ridiculed on social media and once this Group think has been established the Sheeple will have been effectively inoculated against embracing such 'independent activities' and will also countenance Legal jackboots being deployed against the renegades who defy the group think.
So take care what 'Social trends' you help cultivate on social media… first they alienate the group with mockery and slander… then when the sheeple show they have outcast the target group… then they can institute the Legal suppression and persecution.
The Preppers are such a community.
They have been right all along… yet the Globalists want you to consider them dangerous nut jobs and to sanction laws that make living off grid impossible/illegal.
DON"T SUPPORT ANY POLITICAL ATTACKS TO YOUR RIGHTS TO CHOSE TO LIVE OFF GRID!
And I advise you to take some off watching Idiots on Tick Tock and instead learn some Freedom wisdom from the Preppers!
Learn to produce and preserve your own food.
Get yourself a pantry filled with your own preserves.
The Globalists are the enemies of Freedom and Independence. They seek total control over all humanity.
They are Evil.
The philosophy of Self reliance stands in their way.
Canning/ Preserving food , collecting rainwater, and Fire stoves empower independence and break their grip … that is why they condition the sheeple to revile independence, and pass these tyrannical laws…. all talk of 'improving safety… 'saving the planet'… are lies only idiots swallow.
The Sheeple don't care about this creeping tyranny because they don't can… they don't have a fireplace… and they can 'virtue signal' by joining in the persecution of the 'whacky non-conformists'.
Tim Wikiriwhi
Christian Libertarian.
More from Tim….
THE PREPPERS WERE RIGHT. THE CHRISTIANS WERE RIGHT. THE LIBERTARIANS WERE RIGHT. COVID-19 AND NEW ZEALAND'S PLUMMET INTO TYRANNY. (PART1)