The Iron Law of Institutions states
The people who control institutions care first and foremost about their power within the institution rather than the power of the institution itself. Thus, they would rather the institution "fail" while they remain in power within the institution than for the institution to "succeed" if that requires them to lose power within the institution.
The Iron Law of Institutions is a sad indictment on human nature. So is this.
Membership of many institutions is voluntary. I'm thinking of charitable organisations, political parties and any other organisations whose goals are deemed worthy by their membership, and whose stated values it is that are the reason people became members in the first place.
What is it about so many people that, after having joined, they come to care more about personal aggrandisement than the values of the voluntary organisation they belong to?
Christianity is an antidote of sorts. A good Christian seeks to do God's will. Nothing he does is for himself. It's all for the greater glory of God.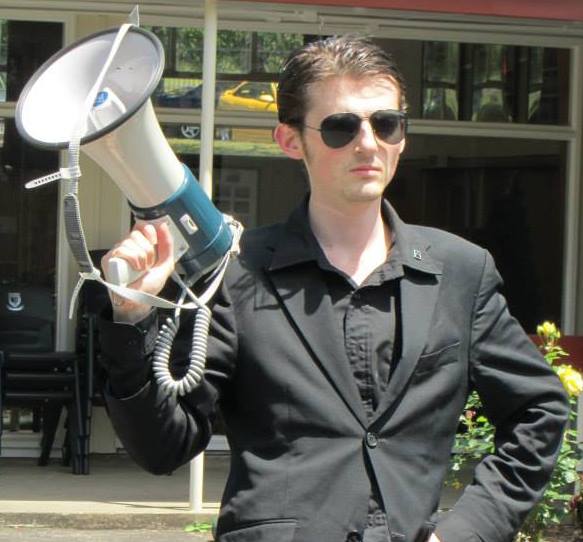 The Iron Law of Institutions bites hardest when the members of those institutions are selected on the basis of psychopathy. Of course, not all politicians are psychopaths. But the successful ones usually are.
A successful politician who wasn't a psychopath was Nandor Tanczos. He famously described Parliament as a "toxic hellhole" and was glad to see the back of the place.
Here's a remarkably forthright piece from a Facebook friend of mine who's also an aspiring politician.
A career in Politics basicallly consists of a career in attempting to get other people fired.

If you're an MP, then you are trying to get other MPs fired. If you are not an MP, but are a candidate, then you are trying to get MPs fired so that you may become one. If you're in Opposition, you want Ministers fired. If you're a Nat Minister, then you want your workforce fired. (c.f MFaT restructuring) If you're in ACT, you want most of the state sector AND your predecessor as Leader fired.

And if you're in a political party (just about *any* political party), you will be spending considerable and capacious amounts of time attempting to get your own comrades, workmates, underlings and overlings fired.

So, in sum … Parents, if you want your offspring to grow up happy, healthy, of sound mind and secure prospects … don't let them get into politics.

But if you want them to grow up to be bad wo/men, dangerous men , sad men, paranoid men, and vituperative, vindictive, and vexatious men … men who are, in short, entirely unbothered by playing merry hell with the lives of others for points of personal, political, or principle … then tell them to become Politicians.

And proud.
Is Curwen Ares Rolinson too honest ever to make a career in politics? Am I?! Time will tell.