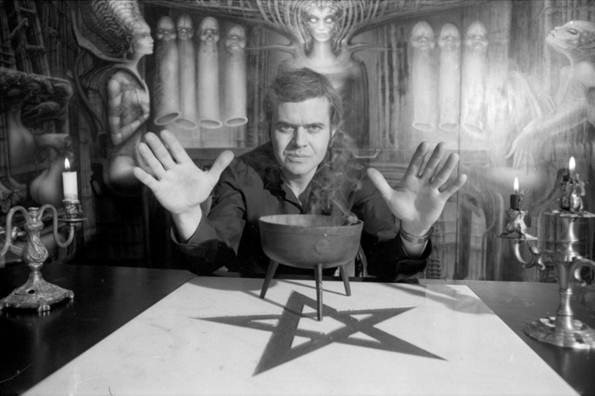 H R Giger has died… Aged 74.
By all accounts Giger was Possessed.
He gloried in Satanism and perversion.
His creations preyed on Humanity like Spiders eating flies.
He turned his God'given talents to Infernal ends.
Though he is Dead, his works will Go on Freaking the S#%t out of Generations to come, and inspiring other Devil worshippers, Nihilists, and Teens.
I dont know if it's true or not yet I remember hearing a story once, that Giger sent some his works by plane for an exhibition to somewhere, yet they were stopped at the boarder by Customs officers concerned that they were photographs of Hell.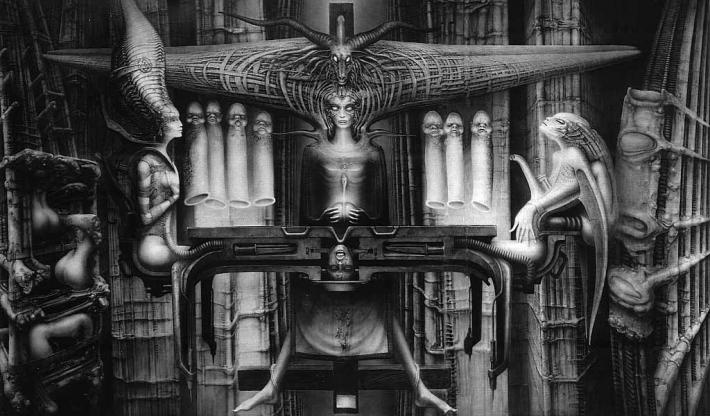 When I say 'by all accounts'…. I simply mean that these are the impressions his art has left upon me… yet I cant deny that his works have always fascinated me from the first moment I saw them… I think it was in Playboy.
There is pleasure in sin.
His artwork appeals to all things Ungodly and Carnal which inhabits Human nature.
He capitalised upon our fear of the unknown.
Yet in the Final Judgement will he be Deemed to have been a 'trend setter' or the Ultimate follower and slave?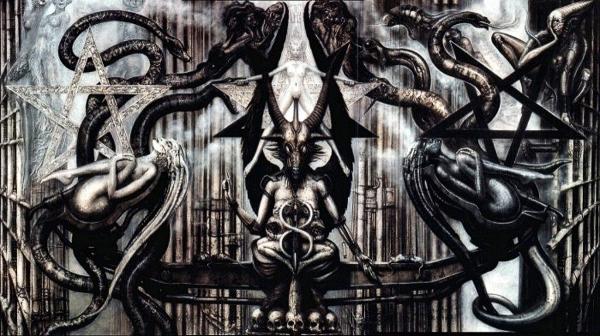 By this I mean that when I hear some Rap songs, or watch Family guy, or See my fellow Bloggers Death Metal Tube vids…. setting aside their obvious artistic talents… I get the intuitive insight that these artists are a sort of 'Knee jerk reaction' to an overbearing 'Christian society'… and as being an actual selling of ones soul to everything which is Base in Human Nature… ie that far from being Leaders … with the masses following in their wake, these Modern Art forms are the ultimate surrender to the pop Trend existent in Humanity since Adam ate the Forbidden fruit….the desire to escape morality and plunge head long into the abyss.
They are the ultimate conformists.
I think they consistently demonstrate the Ultimate destination for a society in decline…. a society which has Utterly rejected Christian Cosmology… and represents a Climax…. a result far worse than Nihilism (which may be said to be represented by Abstract Impressionism)….
The ultimate end of this Decent is one step further… intentional Hell and depravity.
Pro-actively Malignant Soul rather than a more Neutral Nihilism and disorder are the ultimate embodiments of Atheism… the Ultimate Anti-Christianity.
Just how Unholy and Low can Humanity stoop?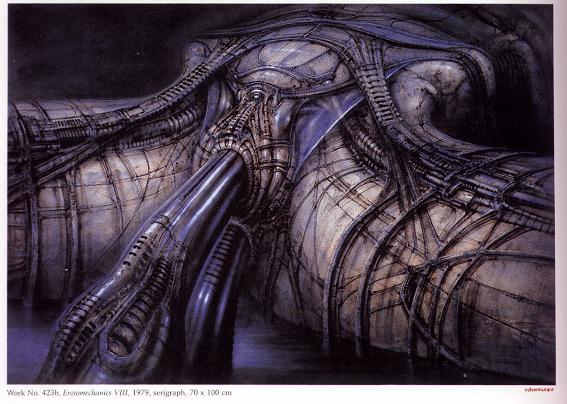 So to my way of thinking these Artists represent a Free fall… not an Heroic assent.
Satanism is Trendy Cool these days.
I don't expect my comments will be very popular with Giger's Fans… the legions whom enjoy his depravity.
It feels kinda weird to be writing such a moralizing criticism, considering I enjoy his Art myself.
I am doing my best to try and understand how he fits into the grand scheme of things, and why his Bizarre Subject Matter has such appeal to Carnal souls.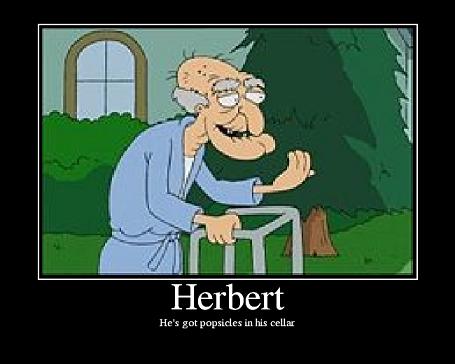 Gigers Art… Like Seth MacFarlane's Cartoons, Feed upon every vile lust and Mockery of Holiness, which dwell within us.
Their popularity is a testament to the extent of our social moral decay.
It bothers me that I enjoy them… It evidences my own spiritual condition.
I dont accept the excuses that entertaining 'Art', Acting, or Humour makes the Perverse and depraved acceptable.
Why do human beings find Circus Gladiators, or Feeding Christians to the Lions, Or Gore Movies 'entertaining'???
Surely this Psyche is a testament to the truth of the Bible which say Humanity is a Fallen race of beings.
The biggest shock that guys like Giger, and Maynard James Keenan will get when they stand before God is how deceived they were about every thing they did.
They thought they were the embodiment of Freedom and innovation, when ultimately their works are a testament to their absolute slavery to sin.
May God have mercy upon his Soul… and mine.
Tim Wikiriwhi
Read more…
Poster child for Atheism…Hannibal Lecter.