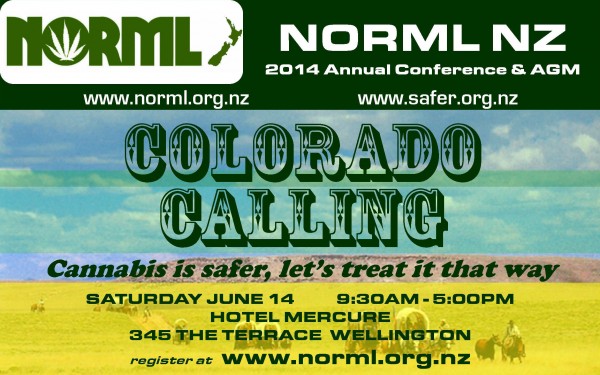 At last, NORML has come to its senses! The befuddling effects of the synthetic cannabinoids they've been smoking must be starting to wear off after last week's ban. 😀
I'm very pleased to see that NORML is now turning away from the failed experiment that was the Psychoactive Substances Act and is now looking to Colorado's pioneering cannabis law reform efforts as a model for sensible, workable drug law reform. Homegrown is not necessarily better!
The line-up of speakers for the conference is … interesting, to say the least! 😎
Circle the wagons! Early bird registration fee is $35 if paid by Sunday 8 June. See y'all there, folks!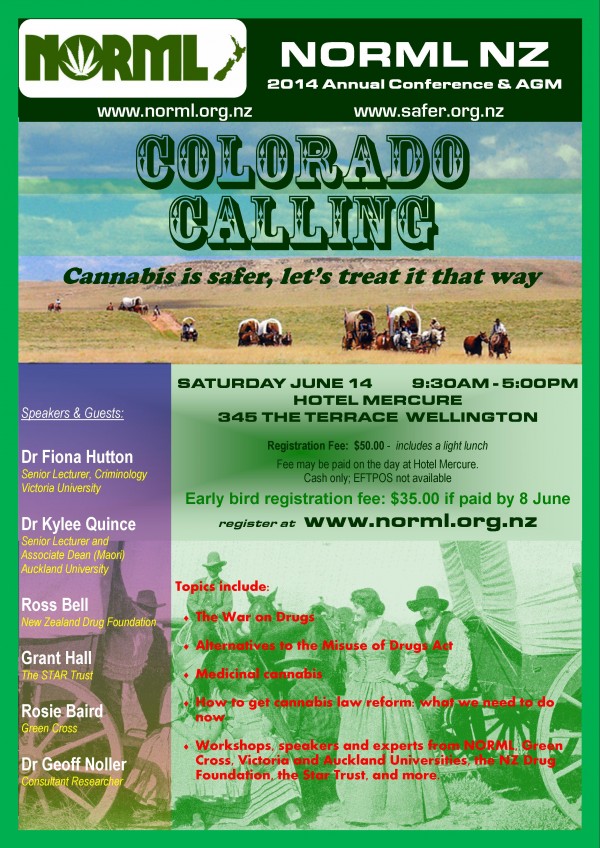 Colorado calling … must be time for some Denver deathgrind! Here's Cephalic Carnage with a "crazy concoction of truly experimental grindcore, death metal, and jazz". 🙂