I've been honoured once again to have received Liberty Scott's endorsement of my candidacy in his 2014 New Zealand voting guide for lovers of liberty.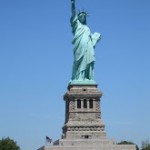 Mana – Safe Labour – Richard Goode Kris Faafoi or Hekia Parata? To hell with them both, vote for libertarian Richard Goode standing under the ALCP banner. He believes in more than just legalising weed, he believes in a smaller state and so your vote will be principled.
It's true. I do believe in a smaller state and I am principled. Well, mostly.
I had intended to post my own series of Eternal Vigilance electorate candidate endorsements. In the end, I posted only two, one for Grant Keinzley and one for Alistair Gregory. Why only two?
I ran out of time, as I so often do. More exactly, I ran out of time to do a proper job. I'm a bit of a perfectionist, you see. And that brings me to the other reason I posted only two endorsements in the end. The paucity of perfect candidates, indeed the paucity of anywhere-near-perfect candidates. As far as candidates worthy of a Christian libertarian's endorsement go, Alistair Gregory is about as good as it gets. But I have since had serious qualms about my other candidate endorsement and I resile from it.
Here at Eternal Vigilance we champion principle over pragmatism. Two of us (me and Tim) are former Libertarianz activists, candidates and spokesmen. Libertarianz was New Zealand's only Party of Principle, and Tim and I actively carry on its proud tradition of promoting more freedom and less government. As do some other former Libz members, two of whom are running as candidates for the pseudo-libertarian ACT Party this election. (Although at least one former Libz activist is beyond giving a shit.)
To its great credit, and the credit of all in the party at the time, Libertarianz never compromised. Even to the point of promoting the practically unworkable Tracinski's ratchet. The Libz recognised that the greater good is never a moral defence of government action, and voting for the lesser evil is always morally indefensible. (Are you ratcheting evil?)
Sensing the Libertarianz Party's impending demise, I jumped waka and joined the Aotearoa Legalise Cannabis Party. Legalising cannabis is a libertarian policy, and it was the policy of the Libertarianz Party for which I was the Spokesman on Drugs, so there was no cognitive dissonance for me and no ill-feeling from any of my fellow libertarians who all wished me well with my open infiltration of the ALCP. (Check out the ALCP's ten principles and tell me if you see a libertarian influence.)
But the devil is in the details. While I steadfastly stand by my party's policy of regulating cannabis Colorado-style, I recognise regulation for what it is.
Regulations are actually prohibitive – if government defines the one way they will allow something they are really prohibiting all other ways.
Thus I fail any libertarian purity test.
1. Is there a positive candidate to endorse?
But so does Liberty Scott. As a libertarian, does he really have any business asking questions 2 and 3?
2. Is there a likely winner worthy of tactically voting to eject because he or she is so odious??
3. Is there a tolerable "least worst" candidate?
It's no secret that I consider Peter Dunne to be New Zealand's most evil Member of Parliament. Evil in an utterly banal way, like Adolf Eichmann. Dunne now faces the very real risk that he will lose his Ohariu electorate seat to Labour Party challenger Virginia Andersen. So I hope and pray that Virginia Andersen is Ohariu's new MP when the votes are counted tomorrow night!
I admit I was even tempted to get out on the streets and help Andersen with her electorate campaign. But I didn't, and in the end I couldn't even bring myself to endorse her candidacy explicitly when I spoke at a recent Meet the Candidates evening in the Ohariu electorate. Compared to Dunne, Andersen is the lesser evil. But what about the even lesser evil on the Ohariu voter's ballot paper, fellow libertarian Sean Fitzpatrick? He's explicitly stated he's seeking only the party vote for the pseudo-libertarian ACT Party. Perhaps he, too, secretly hopes that Ohariu voters will give their electorate vote to Andersen? But aside from that, Fitzpatrick's party has no cannabis policy. That's why I call it pseudo-libertarian. Drug legalisation is the litmus test for being a libertarian. The ACT Party fails on that count. What's more, post-election the ACT Party may enter into a coalition agreement (to provide confidence and supply) with the National Party. How evil is that?
Do not be unequally yoked with unbelievers. For what partnership has righteousness with lawlessness? Or what fellowship has light with darkness? What accord has Christ with Belial? (ESV)
Jamie Whyte & co. are believers in individual freedom and personal responsibility at least.
They're lesser evils. But what about my own candidacy? Am I evil? Yes I am!
for all have sinned and fall short of the glory of God (ESV)
but some fall shorter than others. I've come to the reluctant conclusion that I'm a lesser evil just like all the candidates in the list below. I'm standing to give Mana voters the choice to vote for a lesser evil. Am I evil? I'm your man!
Without further ado, here are my candidate endorsements. I'll spare you the details.
Christchurch East Robert Wilkinson (ALCP)
Dunedin North Abe Gray (ALCP)
Dunedin South Julian Crawford (ALCP)
Epsom Adam Holland (Independent)
Kelston Jeff Lye (ALCP)
Mana Richard Goode (ALCP)
New Plymouth Jamie Dombroski (ALCP)
Ohariu Virginia Andersen (Labour)
Palmerston North Iain Lees-Galloway (Labour)
Te Atatu Adrian McDermott (ALCP)
Te Tai Tokerau Kelvin Davis (Labour)
Te Tai Tonga Emma-Jane Mihaere Kingi (ALCP)
Tukituki Romana Marnz Manning (ALCP)
Upper Harbour Stephen Berry (ACT)
Wellington Central Alistair Gregory (ALCP)
Politics is a dirty, worldly business and we know who is god of this world. Should Christians, who are in this world but not supposed to be of it, even get involved in politics?
Let every person be subject to the governing authorities.