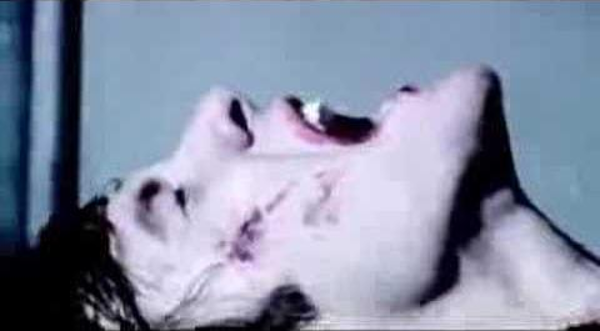 Blogger and voluntary euthanasia campaigner Mark Hubbard's latest post is mercifully brief, just like a painful death from a terminal illness should be.
Letter to Editor: Euthanasia Does Not Devalue Lives of Disabled

According to Ken Joblin, Press 12 March, voluntary euthanasia quote, 'makes people with disabilities feel less valued'. The arrogance of that remark is breath-taking: no person can judge another's unhappiness. To say an individual must die in agony against their will because a total stranger might feel 'devalued' is non-sequitur, offensive and selfish; and this applies even if that stranger is living in similar circumstances of pain they yet find acceptable. The apt word in voluntary euthanasia is 'voluntary': it's only for those who want that option, as many do. Every argument against voluntary euthanasia is the busy-body argument an individual must be left no volition over their own life. Adults self-manage health issues throughout their lives: managing one's death is merely the end of that grown-up process. The disabled rightly tell the able-bodied to see issues from their point of view: well I'm afraid the opinion voluntary euthanasia devalues the life of a disabled person is as blind as Mr Joblin is partially sighted. No disrespect Mr Joblin, but please remove your opinion from those who have died or are dying in circumstances, sometimes appalling, against their wishes; just over last 12 months to put names to this issue: Rosie Mott, Faye Clark, lawyer Lecretia Searles – who still argues superbly for her right to that option as she manages life with brain tumours – Clare Richards and the list continues to grow, as long as we have no civilised euthanasia law.
Let's be clear. It's wrong to torture people to death. And
To say an individual must die in agony against their will
is to condone torturing people to death. And those who oppose assisted suicide in the sort of cases where it is typically requested are really no different from would-be torturers. It really is that simple.
Of course, you may say that I ride roughshod over the distinction between actively bringing something about and passively allowing something to happen. That I ignore the distinction between killing and merely letting die. That I fail to differentiate between causing suffering and allowing suffering simply by failing to prevent it when one could.
It's an important distinction, to be sure. In the Parable of the Good Samaritan, should we lump the priest and the Levite in with the robbers? Or, morally speaking, do they stand apart as somehow less deserving of our condemnation?
But no. The distinction here is between actively bringing something about and actively preventing those who would otherwise prevent something from happening from doing so. (Think of an embellished parable in which the Samaritan is impeded and threatened by bureaucrats when he goes to the aid of the man attacked by robbers.)
Current NZ law makes it a criminal offence to assist suicide under any circumstances.
Aiding and abetting suicide
Every one is liable to imprisonment for a term not exceeding 14 years who—
(a) incites, counsels, or procures any person to commit suicide, if that person commits or attempts to commit suicide in consequence thereof; or
(b) aids or abets any person in the commission of suicide.
A prison term not exceeding 14 years? Bit harsh, just for complying with a loved one's wishes to help hasten the end to their terminal suffering. (Could be worse though. Consider the case of Aldous Huxley. On his deathbed, he asked to be given LSD. His wife obligingly injected him with LSD. She could have faced life imprisonment for that!)
Make them suffer? Hell no! That's just the name of the Cannibal Corpse song below, and the implicit maxim of sadists, psychopaths and assorted Parliamentarians. (Also clickbait.) If it's not abundantly clear by now, I'm with Mark Hubbard on this one. In principle, I support legislative changes to legalise voluntary euthanasia. My lingering concern is with the form such legislative change might take. If the Psychoactive Substances Act is Parliament's idea of drug law reform, then we could be in trouble. I don't want my legal end-of-life choices limited to bureaucrat-approved modes of dying!
Many are the afflictions of the righteous, but the Lord delivers him out of them all. (ESV)
See also the Parable of the Flood.