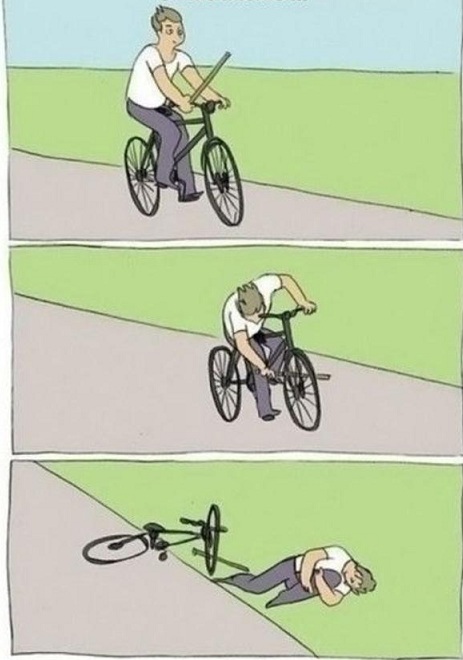 The Meme Below was posted by an Atheist named 'Christopher' to a Facebook group I belong to, and because it really is definitive of the Level upon which Atheism/ infidelity in general functions I feel my response is worthy of being Blogged… esp because these topics keep popping up time and time again… so like a Cake I have prepared earlier for the Cooking show… I like to have my enlargements ready for when they are needed… and blog posts work best for this.
2017 resolution: I am going to put more effort into Blogging this stuff… even if they are just a single paragraph.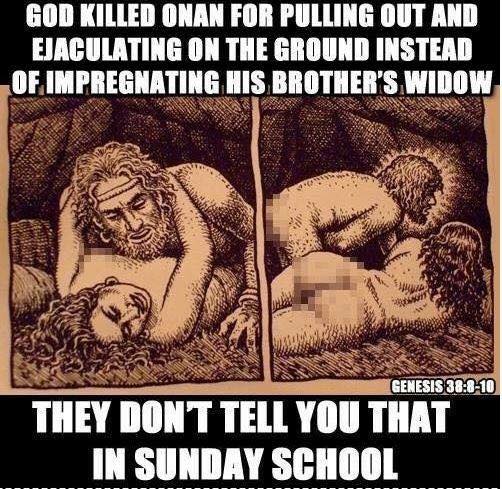 Tim Wikiriwhi to Christopher….
Christopher is King of tripping over pebbles… Its his thing… He enjoys it.
He cannot understand that these pebbles exist for the sake of giving the 'Christophers' of the world something to to reveal their inner nature…. a hell bent need to come up with 'Rationalisations' to stand in accusation of the Christian God…. so that they can tell themselves their rebellion is some sort of 'wise and principled stand'…. (even though Atheism renders every act of humanity Nill… neither good or evil).
So God as Luke correctly states… God is God… and He sets the standards for what is right and wrong… *not the Christophers of this world* (who in fact have Zero as their standard)…. and he (God Almighty) in this special case is seen exercising his Sovereignty… and its this Sovereignty… this Right to Judge… that Christopher hates the most about the Judeo-Christian God.
Thus Stated: God Judges *All Sin*.
Onan Sinned.
God Judged him.
The End.
Now for 5 cents let me add that I myself practice 'Onanism' as a form of Birth control *all the time*… yet By Gods Grace I am still here… Which Proves that God Sovereignty *also* includes his Divine right to be merciful and show grace…. yet of course 'The Christophers' of this world are not interested in hearing about *The Gracious God*… as that does not feed their childish Hate and rebellion…
Tim Wikiriwhi.