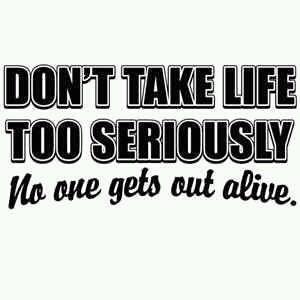 Oh really? This is a pessimistic assumption, not a concrete fact. It is just as possible to have faith that we all get out of here alive… that We are not absolutely annihilated at death.
Though our bodies are merely the remnants of what we have consumed over the last 7 years… though we have assimilated Big Macs and Council Water into our physical being… we are so much more than that! The Real *You* is not your arms, legs, not even your brain… the real You is your Non-physical free willed/ thinking / Spiritual being/moral agency/ and personality… and these things are not properties of, nor derivable from Matter. Thus it is self evident that we are more than our bodies, and that it is very possible that our spirits could survive Physical Death.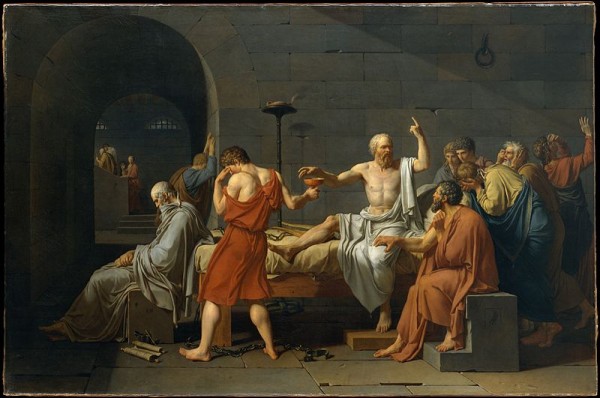 "To fear death, my friends, is only to think ourselves wise, without being wise: for it is to think that we know what we do not know. For anything that men can tell, death may be the greatest good that can happen to them: but they fear it as if they knew quite well that it was the greatest of evils. And what is this but that shameful ignorance of thinking that we know what we do not know?"
Socrates
Socrates was a Greek who lived before the time of Christ.
He did not get to hear the preaching Of Christ's Resurection from the Dead by St Paul At Mars Hill.
Thus Socrates only had limited human reason to go by.
It is very Possible that Had Socrates had oppotunity to Discourse with St Paul that he may have had more certainty about Life after death!… I conjecture…
Yet still… though he admitted he could not claim knowledge of life after death… He had a reason baced faith that drinking from the cup of Hemlock would not be the End for him…
He believed life was more than merely the attumement of a physical instrument…
"…Let us reflect in another way, and we shall see that there is great reason
to hope that death is a good; for one of two things–either death is a
state of nothingness and utter unconsciousness, or, as men say, there is a
change and migration of the soul from this world to another. Now if you
suppose that there is no consciousness, but a sleep like the sleep of him
who is undisturbed even by dreams, death will be an unspeakable gain. For
if a person were to select the night in which his sleep was undisturbed
even by dreams, and were to compare with this the other days and nights of
his life, and then were to tell us how many days and nights he had passed
in the course of his life better and more pleasantly than this one, I think
that any man, I will not say a private man, but even the great king will
not find many such days or nights, when compared with the others. Now if
death be of such a nature, I say that to die is gain; for eternity is then
only a single night. But if death is the journey to another place, and
there, as men say, all the dead abide, what good, O my friends and judges,
can be greater than this? If indeed when the pilgrim arrives in the world
below, he is delivered from the professors of justice in this world, and
finds the true judges who are said to give judgment there, Minos and
Rhadamanthus and Aeacus and Triptolemus, and other sons of God who were
righteous in their own life, that pilgrimage will be worth making. What
would not a man give if he might converse with Orpheus and Musaeus and
Hesiod and Homer? Nay, if this be true, let me die again and again. I
myself, too, shall have a wonderful interest in there meeting and
conversing with Palamedes, and Ajax the son of Telamon, and any other
ancient hero who has suffered death through an unjust judgment; and there
will be no small pleasure, as I think, in comparing my own sufferings with
theirs. Above all, I shall then be able to continue my search into true
and false knowledge; as in this world, so also in the next; and I shall
find out who is wise, and who pretends to be wise, and is not. What would
not a man give, O judges, to be able to examine the leader of the great
Trojan expedition; or Odysseus or Sisyphus, or numberless others, men and
women too! What infinite delight would there be in conversing with them
and asking them questions! In another world they do not put a man to death
for asking questions: assuredly not. For besides being happier than we
are, they will be immortal, if what is said is true.
Wherefore, O judges, be of good cheer about death, and know of a certainty,
that no evil can happen to a good man, either in life or after death. He
and his are not neglected by the gods; nor has my own approaching end
happened by mere chance. But I see clearly that the time had arrived when
it was better for me to die and be released from trouble; wherefore the
oracle gave no sign. For which reason, also, I am not angry with my
condemners, or with my accusers; they have done me no harm, although they
did not mean to do me any good; and for this I may gently blame them.
Still I have a favour to ask of them. When my sons are grown up, I would
ask you, O my friends, to punish them; and I would have you trouble them,
as I have troubled you, if they seem to care about riches, or anything,
more than about virtue; or if they pretend to be something when they are
really nothing,–then reprove them, as I have reproved you, for not caring
about that for which they ought to care, and thinking that they are
something when they are really nothing. And if you do this, both I and my
sons will have received justice at your hands.
The hour of departure has arrived, and we go our ways–I to die, and you to
live. Which is better God only knows…"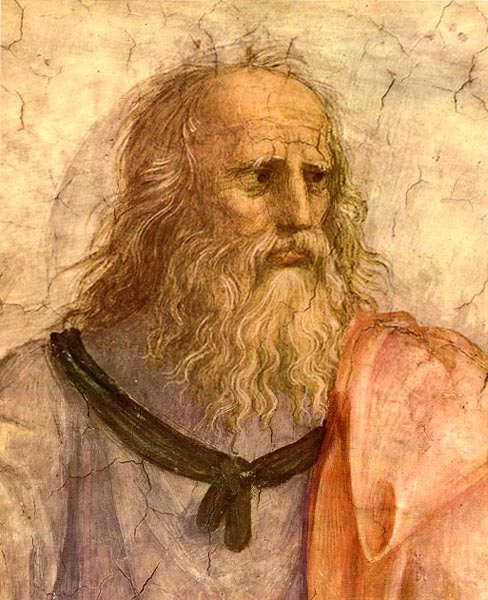 Plato believed in we survive death…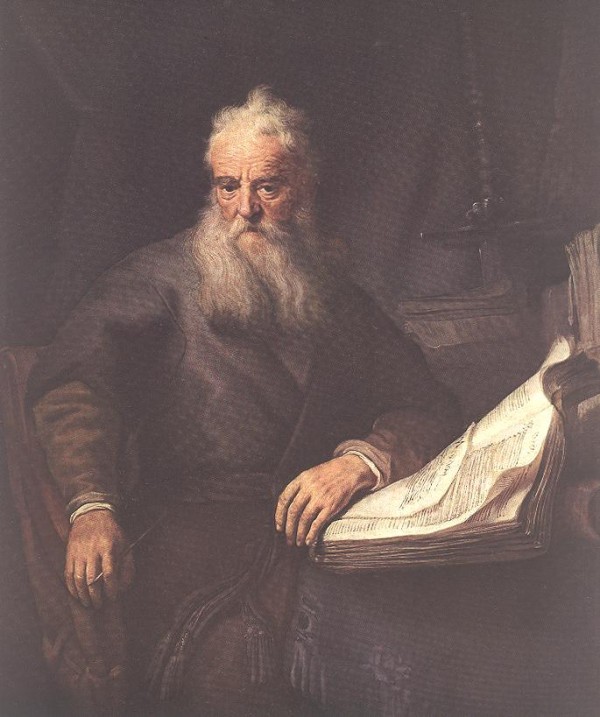 St Paul says this:
"Behold, I shew you a mystery; We shall not all sleep, but we shall all be changed,
In a moment, in the twinkling of an eye, at the last trump: for the trumpet shall sound, and the dead shall be raised incorruptible, and we shall be changed.
For this corruptible must put on incorruption, and this mortal must put on immortality.
So when this corruptible shall have put on incorruption, and this mortal shall have put on immortality, then shall be brought to pass the saying that is written, Death is swallowed up in victory.
O death, where is thy sting? O grave, where is thy victory?"
(1Cor15vs51-55) KJV
Tim Wikiriwhi.
Libertarian Christian.
Dispensationalist.
King James Bible believer.
More from Tim…..
LIFE AND DEATH. HOPE AND HAPPINESS. A TRIBUTE TO REV JOHN STEELE CLARK. (RE-POST)
THE CHRISTIAN CONCEPTION OF DEATH… NOT ANNIHILATION, BUT THE SEPARATION OF THE SOUL FROM THE BODY. WILLIAM LANE CRAIG.
Faith, Science, and Reason. The Pomposity of Atheism.
Et tu Brute? What is Scientism: William Lane Craig
Willful Ignorance and the Limits of human reason (without Divine Revelation.)
The Rock of Divine Revelation.
Death of an Atheist. Follow the evidence.
Rapturous Amazement! The Advance of Science Converts The High Priest of Atheism to Deism. A Flew.
Pasteur's Law, Creation Science vs Nose Bone Atheism.
Russell's Teapot really refutes Atheism not Theism!
Biomimicry… Plagiarizing God's designs.
How can a Good God exist when there is so much evil in the world? (part1) Atheist Nihilism.
Materialism renders Man Nought. Meaning-less, Value-less, Right-less
We are not Robots Ayn Rand. We are Moral Agents.
Monism: Evolutionary Psychology and the Death of Morality, Reason and Freewill.