This is a case out of the Dark ages….
Guildist protectionism… only Guild Bakers can bake…. only Guild Wheelwrights can make wheels.
It demonstrates the sorts of people our 'system' persecutes… Anyone whose 'enterprise' does not conform to their Monopolistic, Favour-istic, Compliance/ Credential heavy,…. and Exorbitant extortion rackets.
Here's an experienced guy who has been helping the poor… for more than 9 years… alleviating pain
He has the support of 500 people…. yet he's been busted, and treated like he was a violent or dis-honest criminal.
You think socialism cares about your Health…. about your pain?
Get Real!
It cares about maintaining it's stranglehold upon everything we do!
Personally I dont think I would get my teeth worked on in a Garage.
When it comes to pain killing drugs…. I want the good stuff!
I pay! I pay!
My Dentist does a great job…. yet the thing is though if I was struggling financially and was suffering tooth related pain … which is very torturous….*Then*… I probably would.
To my way of thinking anyone who went to this man for dental work would know they were getting a 'back yard job'… the same as when you take your car to a friend's mate to get fixed…. because he's cheep.
And I would only do such a thing if these back yard operators had a good reputation… and It appears that 500 people were willing to support his activities.
This is exactly the sort of thing the socialist power trippers want to nip in the bud.
They dont want the people to realise you can get stuff done without all the Rules and regulations, and certificates…. etc.
Thus the lie …. they say they have shut down and punished Mr Vailea for the sake of health and safety … to protect the public, when in reality they have shut him down and punished him to protect their own power-base and political racket.
Tim Wikiriwhi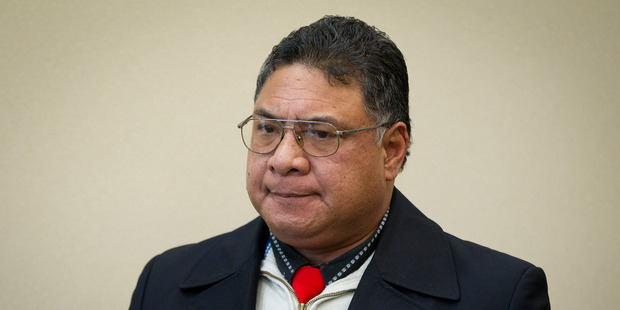 Underground dentist gets home detention
A man who ran an underground dental practice from his South Auckland home has been sentenced to four months home detention.
Sione Heinave Vailea appeared in the Manukau District Court this afternoon facing charges of criminal nuisance, performing a restricted activity, forgery and possession of prescription medicines.
The court heard how Vailea had carried out dental work including root canals, extractions and gold inlays from his Mangere home, despite not being a registered dentist.
A summary of facts showed pictures of where Vailea carried out his work; showing unhygenic conditions and old equipment.
The majority of patients were from the Tongan and wider Pacific community.
Vailea worked as a dental therapist in Tonga for many years, but was not qualified in that same area in New Zealand.
It is understood the offending carried on for about nine years.
Judge Fraser initially sentenced Vailea to 12 months imprisonment, but was later reduced to four months home detention.
The judge said he acknowledged Vailea's lack of previous convictions and a petition with more than 500 signatures from his community, showing their support.