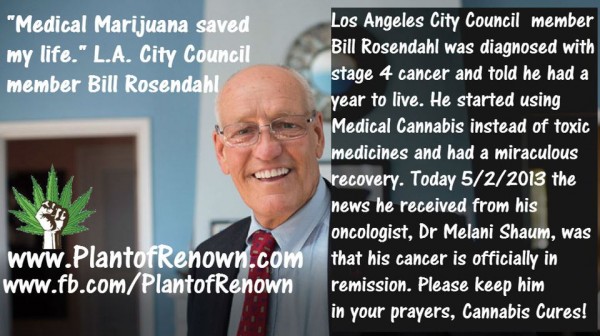 Got this Video (below) from Hightimes
A very interesting explanation about the progressive understanding of THc's Anti-cancer properties.
She particularly mentions Neuroblastoma… brain cancer.
Dr. Christina Sanchez from Cannabis Planet on Vimeo.
Update…. 4-4-14
New Video below…
Read more about the advances of Medical science and the healing power of Cannabis.
Medical Cannabis. Wonder Drug! Halts Epileptic Seizures in Children! PTSD. Etc etc.
CBD Oil is Saving My Daughter's Life
Marijuana stops child's severe seizures
Charlotte Figi's Story Brings Families to Colorado for Her Medical Marijuana Strain
American Christians using medical cannabis to save their Children's Lives. Epilepsy .Self help (4)
Medical Cannabis Halts life-Threatening Fit's and Seizures in Children! Self Help (3).
Personal Enlightenment… That Glorious moment when the Scales fall from the Eyes of a Sheep blinded by Propaganda…and they See the truth! Cannabis is a Medicine.